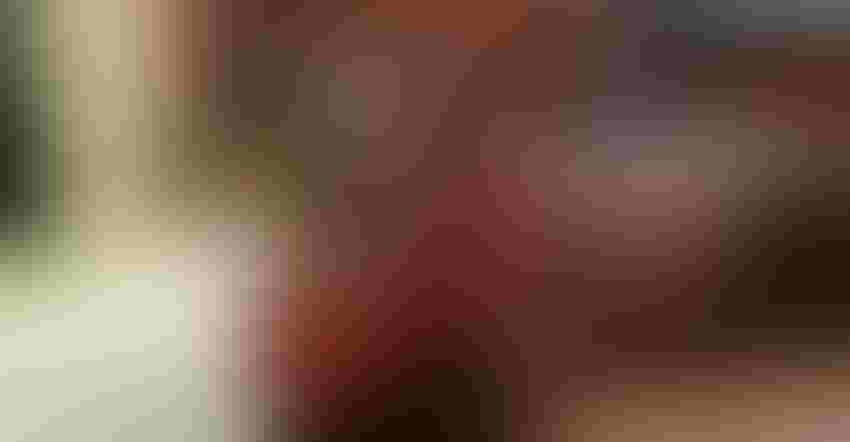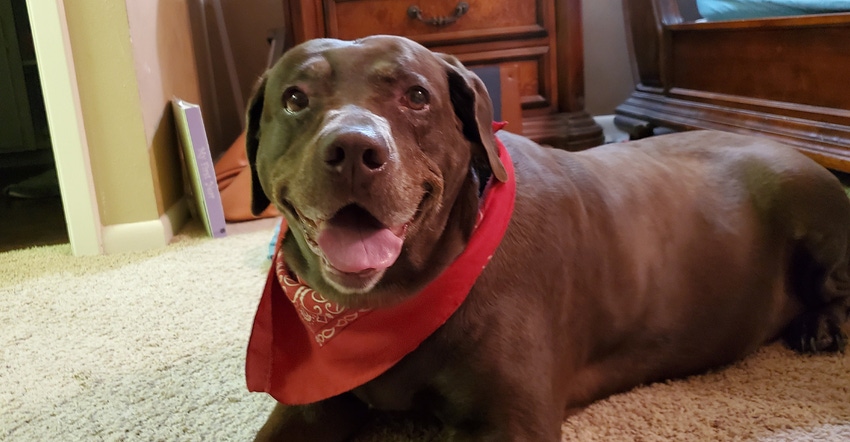 Hershey girl.
HalleeKate Huguley
Emerging from her bedroom bleary-eyed, carrying a quilt her grandmother made and dragging the two blankets she's slept with since birth, my Little mumbled. "I can't sleep. Can you get Hershey?" Our dog had been asleep snoring at the foot of her bed.
Hershey is our over-weight, nine-year-old chocolate Labrador who snores like a man who forgot to put on his CPAP and expels gas unashamedly like a junior high boy. And she sleeps all the time. Maybe that's why she's so smart. She's rested.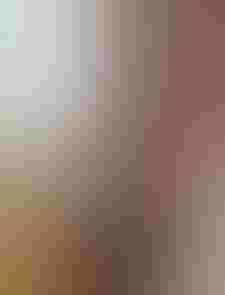 In the mornings, when I put on my coat or running shoes, she starts this whine that resembles more of a whistle. She knows how distractible I can be because she follows alongside my legs, as though she's herding me towards the door.
Before my farmer and I married, he said there's something on which he couldn't compromise. I listened. No indoor pets. His rationale was he comes home from the farm dirty, sweaty and often covered in grease. And he didn't want to take a shower, only to sit on the couch and be covered in dog hair. I get it. So, I agreed.
I've since learned, life as a farm dog is sink or swim. The vet is only necessary for emergencies but even that's negotiable. There are no appointments with groomers, trips to the dog park or social adaptation classes. A country canine eats, stays outside and considers it a privilege to be a part of the farm.
But something happened. We had three kids and a snowy night. To silence the peanut gallery, my farmer purchased a large doghouse from a neighbor. Now, for a farm dog to have a doghouse is a big deal. It's like moving to the fancy neighborhood. But as Hersey stared at us through the long, rectangular living room window while snowflakes melted on her brown hair, that wasn't quite enough to satisfy the gallery.
So, I made my farmer a deal. I would train the dog to stay on the back mat, just inside the back door of the living room but only during inclement weather. He agreed and I trained her! But bad weather privileges evolved into nighttime sleepovers which progressed to a break from hot summer days to any-weather days to every day, all day. And now she's an inside dog who only goes outside when she needs to go to the bathroom!
As I write each day, she sleeps (and snores) in the middle of the doorway between my office and the rest of the house. I think she picks that spot because she doesn't want to miss anything. But she sleeps all day, so I'm not sure of her motive. So, be prepared, if I call you for an interview and you hear snoring in the background. It's not my farmer. It's Hershey, our inside dog.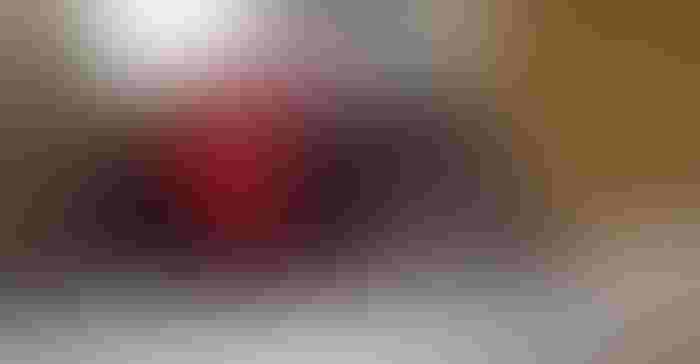 About the Author(s)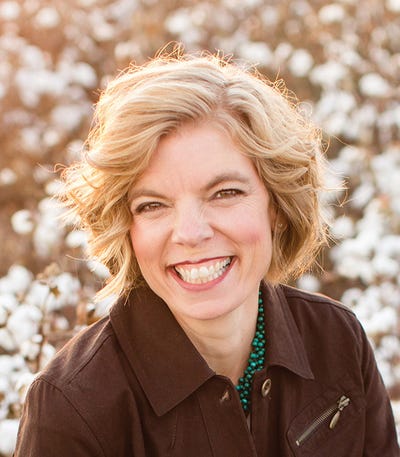 Editor, Southwest Farm Press
Shelley Huguley has been involved in agriculture for the last 25 years. She began her career in agricultural communications at the Texas Forest Service West Texas Nursery in Lubbock, where she developed and produced the Windbreak Quarterly, a newspaper about windbreak trees and their benefit to wildlife, production agriculture and livestock operations. While with the Forest Service she also served as an information officer and team leader on fires during the 1998 fire season and later produced the Firebrands newsletter that was distributed quarterly throughout Texas to Volunteer Fire Departments. Her most personal involvement in agriculture also came in 1998, when she married the love of her life and cotton farmer Preston Huguley of Olton, Texas. As a farmwife she knows first-hand the ups and downs of farming, the endless decisions that have to be made each season based on "if" it rains, "if" the drought continues, "if" the market holds. She is the bookkeeper for their family farming operation and cherishes moments on the farm such as taking harvest meals to the field or starting a sprinkler in the summer with the whole family lending a hand. Shelley has also freelanced for agricultural companies such as Olton CO-OP Gin, producing the newsletter Cotton Connections while also designing marketing materials to promote the gin. She has published articles in agricultural publications such as Southwest Farm Press while also volunteering her marketing and writing skills to non-profit organizations such a Refuge Services, an equine-assisted therapy group in Lubbock. She and her husband reside in Olton with their three children Breely, Brennon and HalleeKate.
Subscribe to receive top agriculture news
Be informed daily with these free e-newsletters
You May Also Like
---