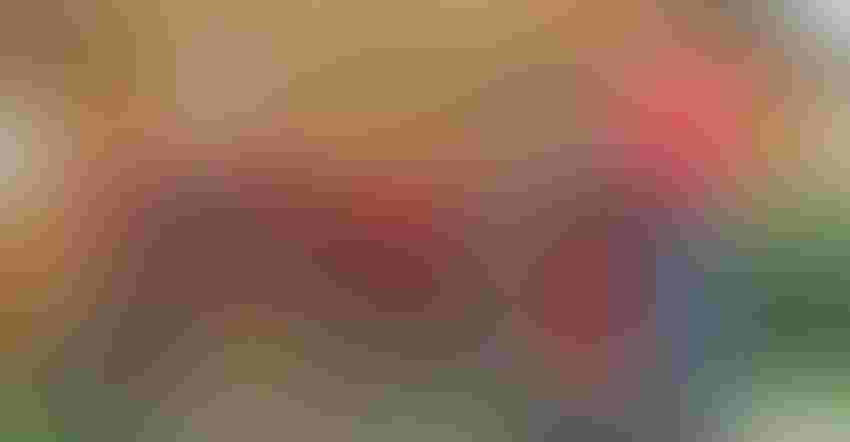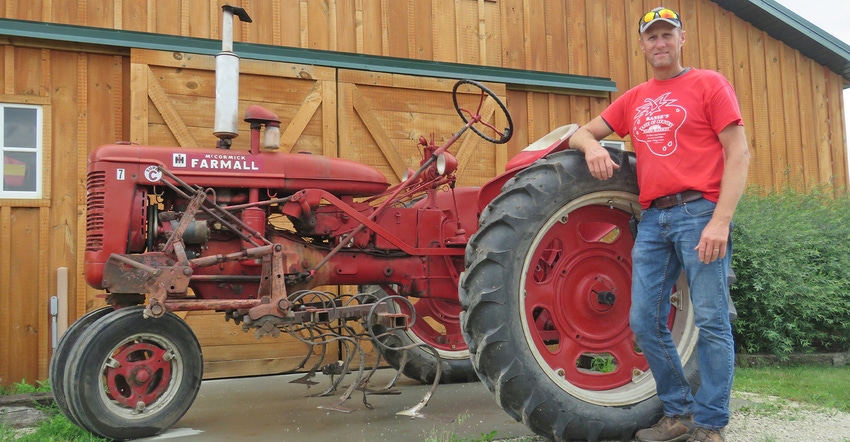 VERSATILE AND HANDY: This Farmall Super C is handy for hilling, planting and renovating strawberry beds at Roger Basse's U-pick operation near Colgate, Wis.
When a nearby U-pick strawberry operation closed a decade ago, Roger Basse, Colgate, Wis., seized the opportunity to add some of the field equipment to his own enterprise.
"At that time, I only had a quarter acre of berries, and the owner decided to sell a 1952 model McCormick Farmall Super C tractor, so I purchased it for $2,500," Basse says. "During that transaction, I asked if one of his employees, Ralph Thomas, could come along to help me get started, and he replied, 'No problem, it's a deal.'"
Outfitted with an attached adjustable rear hitch, the tractor is used to pull irrigation pipe and hayride wagons, along with cultivating Basse's strawberry crop. The Super C was manufactured from 1951 to 1954 at the International Harvester Co. in Chicago, between the Farmall C and Farmall 200.
Features include an IH 2-liter, four-cylinder gas engine; 24-hp rating on the belt pulley; open operator station; manual steering; narrow front end; fender skirts; PTO; differential mechanical disk brakes; a minimum turning radius of 15 feet; 11-gallon fuel capacity; four forward gears and one reverse gear; electric starter; two lights in the front and one in the rear.
A quick-convert two-point hydraulic hitch system, with a line of matched implements, was a popular addition and helped boost sales on the 98,310 Super Cs that were built.
Besides U-pick strawberries, Basse's Taste of Country farm, which includes Basse's wife, Becky, son Blake and daughter Sara, raises raspberries, blackberries, sweet corn, apples and pumpkins. They also set up a corn maze each year. Basse also relies on a John Deere B, Farmall Cub, Farmall 200, Case IH 5120, Kubota 5400, John Deere 6415 and 7820, and John Deere 6500 sprayer to handle various chores.
"This Super C is super handy for hilling, planting and renovating beds — jobs I always need to get done," Basse says. "And it's also big enough to accomplish multitasks. It features good maneuverability, is easy to get on and off, whips around on the end rows, and requires little maintenance. The only repair I have made was adding a new seat. The Super C is my favorite because it jump-started our U-pick operation and truly led to the success we have today."
Persinger writes from Milwaukee, Wis. To have your favorite tractor featured, email or send in a photo of yourself with your tractor, along with a 300-word write-up about the tractor, to: [email protected] or Wisconsin Agriculturist, P.O. Box 236, Brandon, WI 53919.
Subscribe to receive top agriculture news
Be informed daily with these free e-newsletters
You May Also Like
---