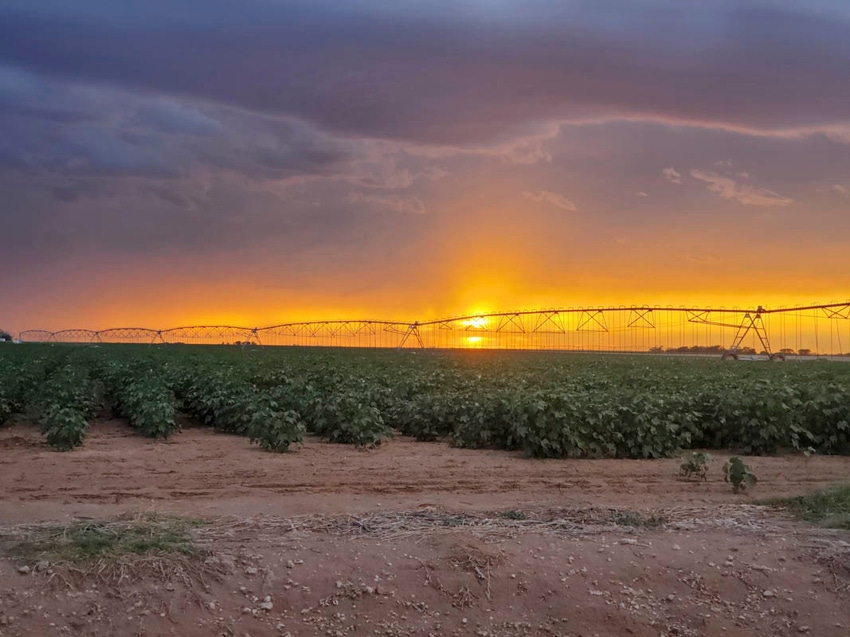 Recently, I watched a breakout session on the Farm Progress Virtual Experience 2020 entitled "Mental Health in the Time of Economic Stress and a Pandemic." I don't know about you, but just the title stirs emotions. It's been a tough year. Still is.
Adrienne DeSutter, a farmwife and ag mental health specialist with Sow Hope Grow Hope, and Missouri farmer Jason Medows, father of four and host of Ag State of Mind, joined Holly Spangler, editor of Prairie Farmer, to discuss mental health in agriculture.
It's not a surprise that farming ranks in the top 10 of the most stressful occupations and that's without a pandemic! Take it a step further, depression affects one in five farmers.
"A lot of that has to do with the lack of control over so many factors that influence a farmer's livelihood," explains Holly, who is also a farmer's wife and mother of three children. Out-of-control factors can include financial losses, risk, weather, trade wars and pandemics. And that's the short list. But if you're reading this, you know that.
The three discussed how to cope in difficult times. Jason suggested taking a break and going out of town. Adrienne made the point that in this pandemic, "the rest of the world is being told to slow down, take care of yourself, make sure that you're not expecting perfection or comparing your story to someone else's and I think it's definitely something we can take home."
See, Mental health on the farm: Never a wasted day
Have you ever thought of yourself and your family and employees as an asset? Justin posed the question, "What do you do with your tractors? You change the oil, you drain the hydraulic fluid, you make sure tires have enough air. You have to do those things for yourself."
It's a holistic approach, he said. You, we, me, take care of ourselves so we can take care of others and take care of the farm, "because you can't pour from an empty cup," Justin added.
The group also discussed suicide but as Adrienne pointed out mental health means more than suicide, depression, and anxiety. "We all have mental health and we have to make sure we're taking care of it before we get to a crisis."
One of the last points they made is the power of "and." Adrienne gave the example, "You can be struggling, this can be hard and it's going to be ok. We're not going to say 'but' because that eliminates the first part of it. You can be stressed and blessed."
I don't know where you're at but we want you to know you're not alone. We want you to know there are resources and reaching out doesn't mean your weak or crazy. It could be the most loving and courageous thing you do today. For more information about available resources, go to bit.ly/3knBMgD to view the free webinar. 
Subscribe to receive top agriculture news
Be informed daily with these free e-newsletters
You May Also Like
---