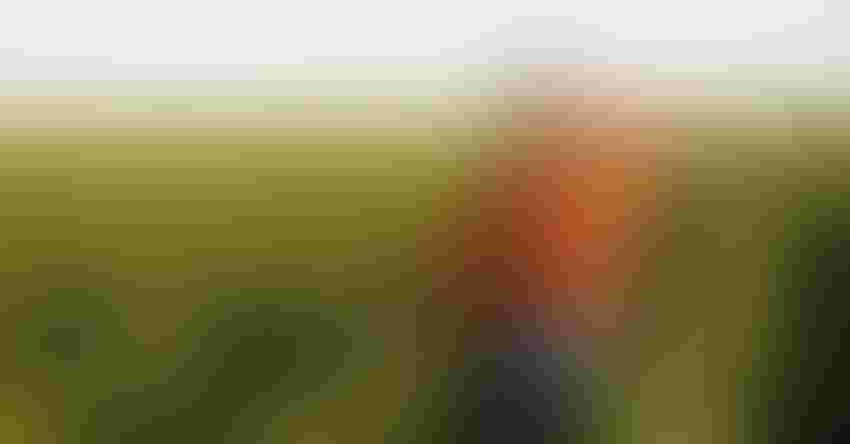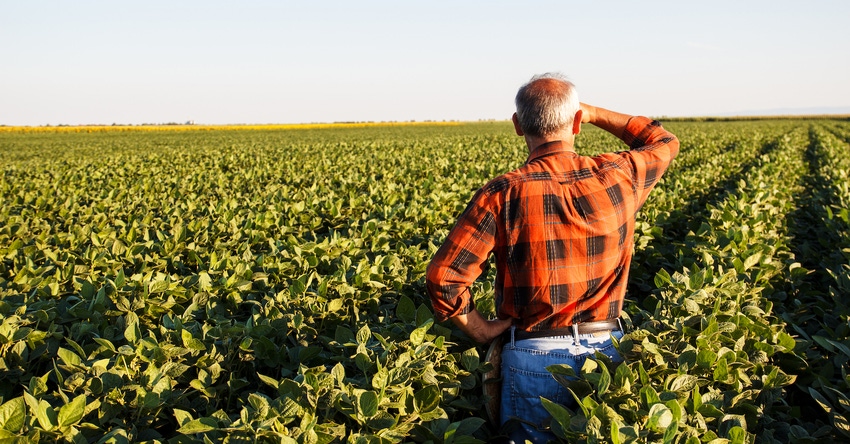 The PROMISE Initiative offers resources for farm financial management, coping skills and mental health first aid.
Getty Images/iStockphoto
Three out of four farmers have been directly impacted by the opioid epidemic in our nation. 
Let that statistic from the American Farm Bureau sink in for a moment. Three out of every four farmers are or have been directly impacted by opioid misuse — either by having a friend or family member addicted, having taken an illegal opioid, or having dealt with addiction themselves. 
It is a startling statistic that shows the extent to which the opioid epidemic has hit rural America. Mary Nelson Robertson, a rural health specialist with Mississippi State Extension, says in many cases opioid misuse on farms often begins unintentionally. 
"Farming is a hazardous occupation, but when farmers get hurt, they can't give up a month to recover. Therefore, they are more likely to be prescribed an opioid.," said Robertson, who grew up on a row crop farm in the Mississippi Delta. "Their desire to get back on the farm is often noble, but repeated misuse of prescription opioids can lead to addiction." 
Robertson serves as the project manager for the PROMISE Initiative in Mississippi. PROMISE, which stands for Preventing Opioid Misuse in the SouthEast, is a USDA and SAMHSA-funded effort to not only prevent substance misuse but also help farmers better manage farm stress.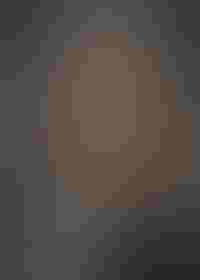 Dr. Mary Nelson Robertson, Mississippi State Extension specialist for rural health and project manager for PROMISE Initiative. (MSU AgCommunications)
"Farmers are facing turbulent times," Robertson said. "Farmers are so resilient, and most people are not aware of the stress farmers face."  
The PROMISE Initiative offers resources for farm financial management, coping skills and mental health first aid. They host a special webinar series, "R is for Rural and Resilient," on the third Tuesday of every month at noon central time. 
Prevention 
Robertson said one of the key steps in preventing opioid misuse is properly storing and disposing of prescription medication. The Mississippi State Department of Health says 70% of people who misuse prescription drugs say they got them from a friend or family member. Proper prescription drug disposal ensures drugs won't fall into the wrong hands. 
"We advise to always keep pain medicine in a secure place. Don't leave it in a bathroom or kitchen cabinet where anyone can find it," Robertson said. "Don't share your medicine with anyone, even a family member." 
"Take the medicine only as long as you absolutely have to," she continued. "As soon as you can get by with over-the-counter pain relievers, stop taking the prescription pain medicine." 
If there are still pills left over, Robertson says get them out of the house.  PROMISE Initiative is encouraging people to turn in leftover prescription medication to a secure "take-back" box. Find a take-back box near you at bit.ly/Take-Back-Box. 
Another key step to prevention — talking about substance misuse. 
"Don't be afraid to talk about it," Robertson said. "Especially in families with a history of misuse, talk about this with your children when they reach the appropriate age." 
Mental health first aid 
For adults in rural Mississippi, PROMISE offers Mental Health First Aid, a 6-hour course that teaches individuals how better to identify, understand, and respond to signs of mental health problems or crises, such as substance-use disorders. 
Opioid-use disorder and mental health go hand-in-hand. Often individuals try to cope with underlying mental health problems, such as depression or anxiety, with opioids or other substances. 
"We have a huge mental health provider shortage in Mississippi," Robertson said. "We can't all become mental health experts, but we can learn to recognize signs that a friend or family member needs help. We call it becoming an expert noticer." 
The training teaches participants to recognize signs of stress and substance abuse, how to offer initial help and how to guide toward professional care, if necessary. 
"Often participants are skeptical when they first come to the training, but by the end of the day their perceptions have changed," Robertson said. "We routinely receive comments from participants who say if they had known what to look for sooner, they could have helped a friend or family member struggling with stress or substance issues."  
Isolated on the farm 
In January 2022, PROMISE will release a documentary titled, Isolated on the Farm. The story follows four farmers as they deal with substance misuse, acute stress and farm injuries. The documentary will include commentary from a farm stress expert.  
"It's a story about resiliency," Robertson said, "and if you're dealing with these issues, it might be helpful to see what other farmers are going through and how they're coping." 
For a link to the upcoming documentary, email Robertson at [email protected].  
More info 
To best assess the region's needs for opioid prevention education, PROMISE is conducting a survey. The survey can be accessed at tinyurl.com/msupromise. Participants will be entered to win a Yeti 45 Tundra Hard Cooler. 
If you or someone you know is experiencing substance misuse or extreme stress, the Mississippi Department of Mental Health offers a 24-hour helpline at 1-877-210-8513. 
Subscribe to receive top agriculture news
Be informed daily with these free e-newsletters
You May Also Like
---