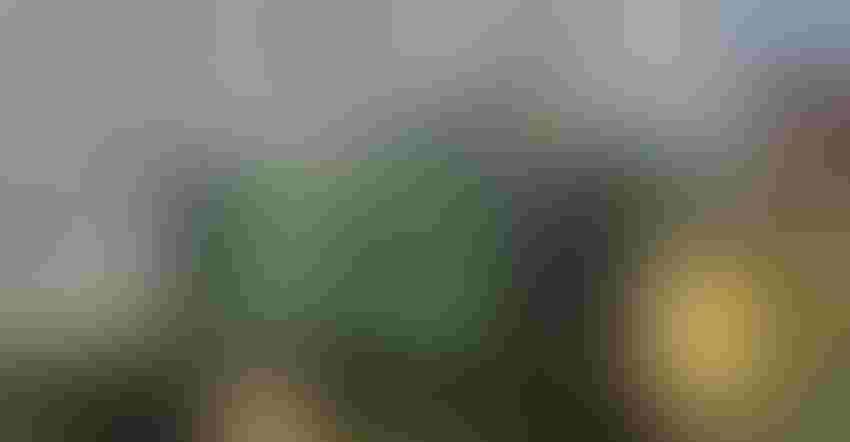 PART OF THE TEAM: Even though the 2010 was the smallest tractor on Donald Strabel's Burnett County, Wis., farm at one point in time, it logged more hours than any of the other machines.
Courtesy of Strabel family
Even though Donald Strabel first drove a model Case SC, his favorite tractor is a 1961 2010 John Deere. The Webster, Wis., farmer purchased the machine from a Ford dealer in St. Croix Falls, Wis., for $2,800 on Nov. 6, 1975. It was his first tractor, and at that time, he also bought a John Deere 55H three-bottom plow to be used in the fields on his dad's farm.
The 2010 was manufactured in Dubuque, Iowa, on Nov. 21, 1960, and had a shipping date of Dec. 8, 1960, with a serial number of 11321. The dealership it went to was never recorded, and the serial number became 20038 — same soul but a new heart.
Strabel recalls an experience with the 2010 that happened 42 years ago after he and his wife, Charlene, purchased a farm some 30 miles away from his previous work location.
"While driving the tractor during the move, it blew a piston, causing the valve to drop down, and then everything came through the side of the block," he says. "Later, I was able to pick up another block from a salvage yard in Worthington, Minn., that came out of a combine."
Even though the 2010 was the smallest tractor on the Burnett County farm, it logged more hours than any of the other machines. Chores included planting, running the haybine, spreading manure, and raking and hauling hundreds of wagonloads of silage and hay.
The 2010, part of John Deere's New Generation Series, was built between 1960 and 1965 with a price tag of $4,600 in its final production year. Features on this row crop tractor included a narrow front end, power steering, open operator station, eight-speed Syncro-Range transmission with eight forward and three reverse gears, live optional rear PTO, differential mechanized dry disc brakes, 16-gallon fuel capacity, a weight of 5,054 pounds and a 2.4-liter, four-cylinder, liquid-cooled engine that tested 41.4 hp at the drawbar.
In 1995, the Strabels' son took the 2010 to the Wisconsin Indian Technical College in New Richmond for a complete overhaul, a paint job and four new tires. It looks like it just came off the showroom floor and has never missed a beat. Today, the tractor still does all the planting, rakes and hauls hay, operates the feed wagon, and runs the auger, along with other lighter jobs.
"The 2010 has definitely grown up with the family. Both of our children learned their driving skills on that machine and entered some tractor pulls in the 5,000-pound weight class," Strabel adds. "It has definitely gained heirloom status and hopefully keeps on going for future generations."
Persinger writes from Milwaukee. To have your favorite tractor featured, email or send in a photo of yourself with your tractor, along with a 300-word write-up about the tractor, to: [email protected] or Wisconsin Agriculturist, P.O. Box 236, Brandon, WI 53919.
Subscribe to receive top agriculture news
Be informed daily with these free e-newsletters
You May Also Like
---