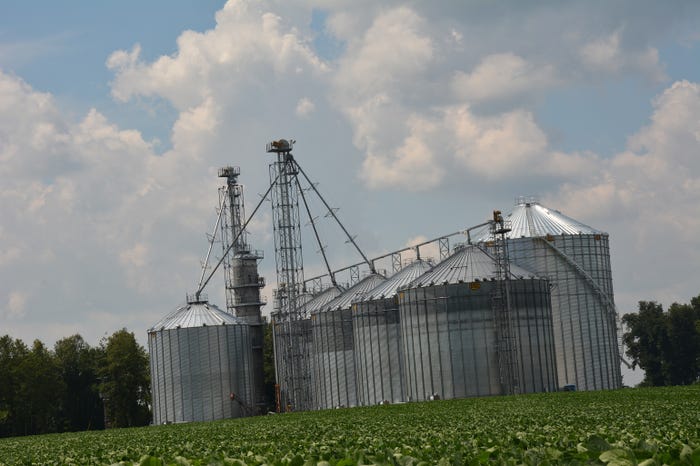 Grain storage offers market opportunities and improves harvest efficiency.
Finding James and Jason Yarbro's Weakley County, Tenn., farm requires maneuvering a series of hard turns on bumpy, unpaved county roads that meander down wooded hollers, up short climbs to rolling hills, and across a rare stretch of flat land where green expanses of soybeans and yellowing corn stalks flank the path.
The sultry voice from the GPS sounds less than assuring, and becoming lost seems a strong possibility, until one last turn exposes a collection of grain bins rising out of a soybean field like a silver-plated medieval castle.
James and Jason Yarbro, along with sons Addison and Caleb, grow soybeans, corn and wheat in this rural setting in the northwest corner of the state.
Jason takes pride in family involvement. His wife, Dava, runs the storage facility. James' wife Melani, "takes care of the bookwork, the payroll and paying the bills. They also drive tractors and go get parts."
As the 2018 season passes the mid-way point, they look for a good harvest. Rain has been good most of the season, so they expect corn and soybean acreage will bring in good yields. The winter wheat crop was also good.
They'll use their 915,000-bushel capacity grain storage facility to improve harvest efficiency and as a key aspect of marketing strategy.
Related:'Money to be made holding grain'
Here's how the crops looked in late July.
About the Author(s)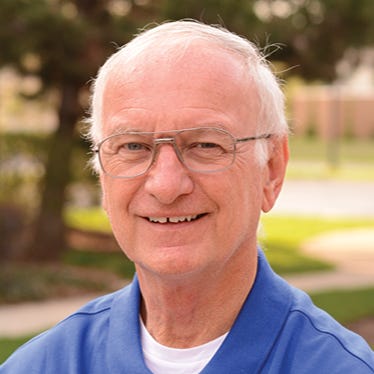 Ron Smith has spent more than 30 years covering Sunbelt agriculture. Ron began his career in agricultural journalism as an Experiment Station and Extension editor at Clemson University, where he earned a Masters Degree in English in 1975. He served as associate editor for Southeast Farm Press from 1978 through 1989. In 1990, Smith helped launch Southern Turf Management Magazine and served as editor. He also helped launch two other regional Turf and Landscape publications and launched and edited Florida Grove and Vegetable Management for the Farm Press Group. Within two years of launch, the turf magazines were well-respected, award-winning publications. Ron has received numerous awards for writing and photography in both agriculture and landscape journalism. He is past president of The Turf and Ornamental Communicators Association and was chosen as the first media representative to the University of Georgia College of Agriculture Advisory Board. He was named Communicator of the Year for the Metropolitan Atlanta Agricultural Communicators Association. Smith also worked in public relations, specializing in media relations for agricultural companies. Ron lives with his wife Pat in Denton, Texas. They have two grown children, Stacey and Nick, and two grandsons, Aaron and Hunter.
Subscribe to receive top agriculture news
Be informed daily with these free e-newsletters
You May Also Like
---