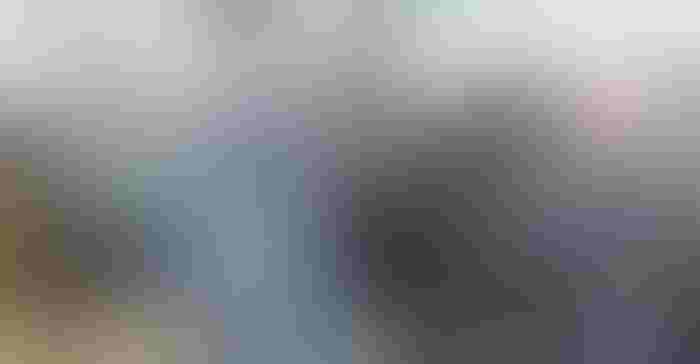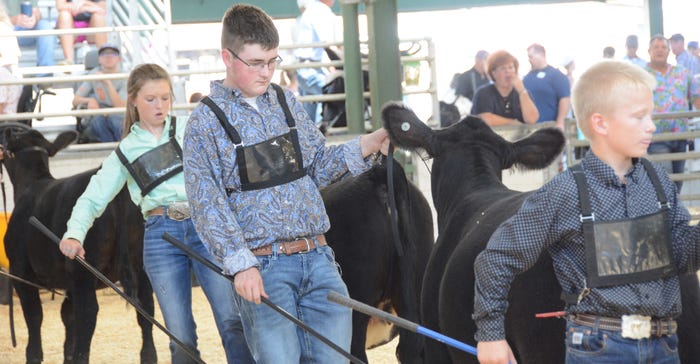 The Illinois State Fair kicks off next month, Aug. 11-21, in Springfield, and state fair manager Rebecca Clark is looking forward to a "more normal" event, with more emphasis on agriculture.
"This will be our first fair where we don't have active COVID restrictions," she says. "There's a lot of excitement and buzz around that from exhibitors, vendors, concert attendees. It's starting to feel like normal again."
Clark, a former farm kid from Jasper County, Ill., was appointed state fair manager by Gov. J.B. Pritzker in January — a few months after planning had already begun — but she brings a fresh set of eyes to a reliably experienced staff and a renewed interest in sharing agriculture with fairgoers. And while she's bringing back ag tours to the barns and making sure folks get a big dose of Illinois ag in the Department of Agriculture tent, she says much of the agriculture story will be told by young livestock exhibitors.
"The true story of Illinois ag lies in the passion and dedication of our youth exhibitors and their families," Clark says. "That story will be written in the barns, with their hard work and dedication, and triumphs and celebrations — the stories that will be retold in families for generations."
Those young livestock exhibitors may just be the best ambassadors.
Clark brought her four young children out to a swine show on the fairgrounds earlier this month with the expressed goal of introducing them to livestock. They began walking through the barns, and her daughter was not a fan. "She was deathly afraid of these big pigs," Clark says.
So Clark walked up to an exhibitor and started asking questions: What's the pig's name? How do you take care of it? What does it like? Before long, her daughter was holding out her hand and letting a pig lick it.
"She was so easy to talk to," Clark says of the exhibitor. "It's a great way to learn about agriculture."
What to look for
Still, Clark says they're actively "trying to weave agriculture into every acre of the fairgrounds." Fairgoers can learn a lot from the dairy barn and the IDOA tent. Ag tours will leave from the IDOA tent at 10 a.m. and 2:30 p.m. every day, taking visitors to the barns and more. There will be no tours on the first Sunday or the last Saturday and Sunday of the fair. The state fair app also offers a self-guided tour.
Livestock exhibitors will find newly paved roads along the cattle and swine barns and the Avenue of Flags, thanks to a $4.1 million road construction project that IDOA kicked off this past spring.
"There's a lot that can be said for a nice, paved road," Clark says, laughing. She adds that years of deferred maintenance will take time to address, but they're chipping away at it, one road and one building at a time. IDOA recently announced $58 million in repairs that will be made to buildings and barns across the fairgrounds.
Look for the Parade of Champions to be held on Aug. 13 in the Coliseum, following the steer and swine shows. The Sale of Champions will begin at 5 p.m. on Aug. 16. Ag Director Jerry Costello will host the sale event, filling in the gap left following longtime ag broadcaster Orion Samuelson's retirement three years ago. Clark says they're making a bigger effort to get non-ag fairgoers into the sale, with more promotion and marketing than in the past. Plus, everyone who attends gets a coupon for free ice cream at the dairy barn, compliments of Midwest Dairy.
"This is such a big event, and there's so much excitement in the Coliseum that you can feel when you walk in," Clark says. "I hope everyone comes out to support our kids."
They're also trying to make the fair more affordable, given high prices everywhere else. Clark says vendors will offer discounted food prices from 2 to 5 p.m. every day, so people can come out for a late lunch or early supper and save some money. Food vendors in the Village of Cultures will each offer a $3 item, making it easier to try a lot of different foods for less money.
Adult admission on Sunday through Thursday is $5, and on Friday and Saturday is $10. Kids 12 and under are free.
About the Author(s)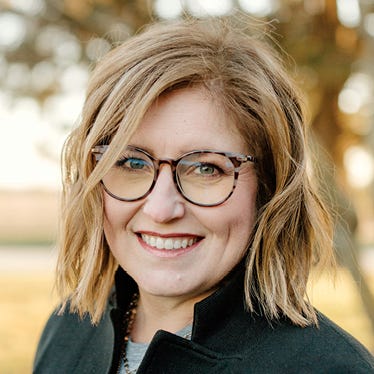 Senior Editor, Prairie Farmer, Farm Progress
Holly Spangler has covered Illinois agriculture for more than two decades, bringing meaningful production agriculture experience to the magazine's coverage. She currently serves as editor of Prairie Farmer magazine and Executive Editor for Farm Progress, managing editorial staff at six magazines throughout the eastern Corn Belt. She began her career with Prairie Farmer just before graduating from the University of Illinois in agricultural communications.
An award-winning writer and photographer, Holly is past president of the American Agricultural Editors Association. In 2015, she became only the 10th U.S. agricultural journalist to earn the Writer of Merit designation and is a five-time winner of the top writing award for editorial opinion in U.S. agriculture. She was named an AAEA Master Writer in 2005. In 2011, Holly was one of 10 recipients worldwide to receive the IFAJ-Alltech Young Leaders in Ag Journalism award. She currently serves on the Illinois Fairgrounds Foundation, the U of I Agricultural Communications Advisory committee, and is an advisory board member for the U of I College of ACES Research Station at Monmouth. Her work in agricultural media has been recognized by the Illinois Soybean Association, Illinois Corn, Illinois Council on Agricultural Education and MidAmerica Croplife Association.
Holly and her husband, John, farm in western Illinois where they raise corn, soybeans and beef cattle on 2,500 acres. Their operation includes 125 head of commercial cows in a cow/calf operation. The family farm includes John's parents and their three children.
Holly frequently speaks to a variety of groups and organizations, sharing the heart, soul and science of agriculture. She and her husband are active in state and local farm organizations. They serve with their local 4-H and FFA programs, their school district, and are active in their church's youth and music ministries.
Subscribe to receive top agriculture news
Be informed daily with these free e-newsletters
You May Also Like
---