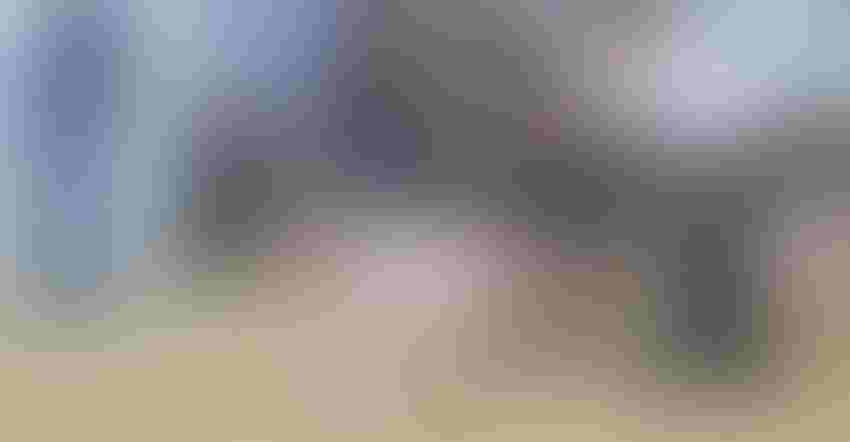 SECURE YOUR SPOT: Don't miss your favorite livestock show at the Missouri State Fair. Make sure to be one of the first in line to get a camping spot May 1.
While the Missouri State Fair may be three months away, deadlines are fast approaching.
Here are two you don't want to miss:
Camping. Reservations for livestock exhibitor camping at the Missouri State Fair open May 1.
According to the fair's marketing office, livestock exhibitors can reserve spots online starting at 9 a.m. Camping forms will be available on the fair website at that time. The complete camping rules also are available on the website.
4-H/FFA livestock shows. Livestock show rules and classes already are online under the Premium Guide tab. Exhibitors will be able to access livestock exhibit online entry forms starting Friday, May 10. The livestock entry deadline is July 1.
Make sure to fill out a vendor input form in order to receive your premium payment. You can find entry forms and the vendor input form on the fair website.
One quick note on a rule change:
Under the 4-H/FFA breeding beef cattle rules, it now states that "no animal entered by the exhibitor may be fitted by altering the natural conformation, normal dental development, or structure of the animal, or altering the color or structure of the hair in any way except for trimming or blocking. Every exhibitor agrees to submit the entry for any inspection deemed appropriate by the veterinarian, or Missouri State Fair officials.
"In the event any such animal is declared to be artificially altered in conformation and structure, the Missouri State Fair Commission may permanently bar such animal and the exhibitor from further competition in the Missouri State Fair and require the immediate return to the Missouri State Fair of all premiums, monies, trophies and ribbons awarded to the disqualified animal(s)."
A few new livestock shows have been added to poultry and goats, along with a new dairy steer show.
Check out the fair's website for information on new superintendents, deadlines, parking pass limits, shows, contests and rules.
The Missouri State Fair runs from Aug. 8 to 18 in Sedalia. Visit the fair website to see more about the new shows and rule changes.
Subscribe to receive top agriculture news
Be informed daily with these free e-newsletters
You May Also Like
---