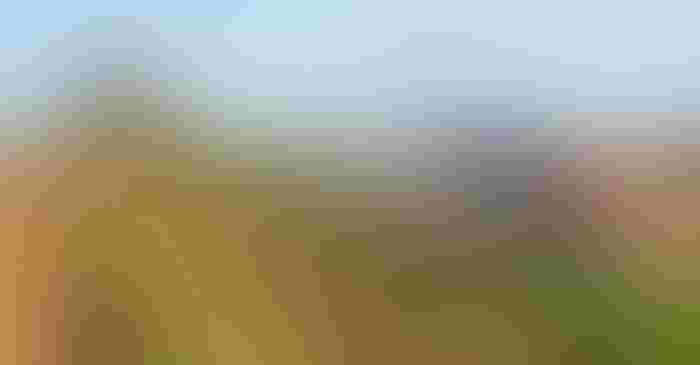 Texas, Oklahoma, and New Mexico are training the next generation of agriculturists through programs such as The Governor Dolph Briscoe Jr. Texas Agricultural Lifetime Leadership (TALL); the Oklahoma Agricultural Leadership Program (OALP); and New Mexico Agricultural Leadership (NMAL).
Each program is university-administrated and an 18-month commitment. Applicants, who are often already leaders in their circle of influence, come from all facets of agriculture. The leadership programs incorporate statewide tours of farms, ranches, industry, and ag-related businesses, to help participants better understand agriculture beyond their own farm or field of specialization.
Each class also travels to Washington D.C. to learn more about the political process and makes one international trip.
Depending on the program, participants either apply or are nominated and must complete an interview.
Farm Press visited with each of the program directors about their leadership programs.
The current TALL class has 26 people representing every geographic region and most every ag commodity organization throughout the state, says Jim Mazurkiewicz, professor, and TALL leadership program director. "We've got ag producers, ag lenders, ag processers, ag marketers, ag law and in ag communications. We have people who are advisors to our elected officials, a state representative, and legislative aids. 
"We want this program to mirror the ag industry."
Acceptance into the TALL program is competitive, Mazurkiewicz says. "There'll be about 400 nominations. We have our applicants complete an intensive application followed by an interview by TALL alumni and program sponsors. 
"The TALL participants are well into their careers and have already shown leadership capabilities," he adds. The average age of participants is 36.
The Texas program involves more than 470 hours' worth of training or the equivalent of 40 college credit hours exceeding the time spent in class for a master's degree. "Governor Briscoe once said, the two-year TALL program was worth more than 10 years of experience," Mazurkiewicz says. "The beauty of this program is having the opportunity to travel the state and an opportunity to meet regional leaders.  With over 450 alumni, after 16 classes (we are in cohort 17 now), we have alumni who are recognized leaders in every area we visit."
The relationships gained and connections created among participants, the alumni and those hosting tours are another benefit to the program.
"In this business, we feel like you're about two to three people away from knowing everybody in agriculture. This program enhances their circle of influence."
This fall, TALL participants toured the Texas High Plains. "It's mega agriculture here," Mazurkiewicz says. "When you think about the High Plains, you think of agriculture as the first, the biggest and best industry in our state. They have the largest cotton patch in the world in Lubbock, Texas, and around Amarillo, you've got the largest beef feedlot concentration anywhere in the world. And the dairy industry is continuing to grow as well. Also, in the Panhandle, there's a tremendous corn and commercial swine industry, as well."
OALP is training its 20th leadership class. Its 17 participants range in age from 25 to 65. "I have the biggest age spread I've ever had in this class," says Edmond Bonjour, OALP program director. "We typically average in the mid-to-lower 30s, but we see that age inching up."
Initially, OALP had a strict age requirement of 25 to 45, but over the last six years, the advisory council has begun to loosen those restrictions.
"We've learned that people are living longer and they're active longer," Bonjour says. In a previous class, one of their participants, producer Bill Steinert from Fairmont, Okla., was at the age where he was turning over his farming operation to his two sons. "He was still active on the farm, but he had more time to dedicate to other activities.
"We're seeing that more and more where the older participants still want to be involved in agriculture just not on the physical side."  
Accepting older applicants benefits everyone. "Steinert learned the electronic side of agriculture and began posting on Facebook and Twitter for the first time and the younger participants learned from him and his experiences. So, there was a great dynamic occurring, and that's happening in our current class."
Steinert now serves as a member of OALP's advisory council. "He has a great perspective."
OALP participants commit 55 days out of the 18 months to the program. "We have 10, three-day seminars in the state. We have one three-day seminar where we spend most of our time in Kansas. Then we have an eight-day seminar that takes us to Pennsylvania, Washington D.C., and Maryland and then a two-week trip overseas," Bonjour says.
The leadership program has 526 alumni, including Bonjour and his wife Rose, Class XIII and Class XIV. Bonjour says the leadership program is critical to Oklahoma.
"On a state level, there are fewer agricultural representatives in policy-making bodies, whether that be in your local community or the legislature or at the state level. So, we hope that once people have gone through the program, they see the importance of being involved and get involved, whether it's a school board or a local committee, or if it's on a statewide level on a commission or the legislature, so that agriculture has a voice when it comes to making policies."
Currently, three OALP alumni serve in the Oklahoma legislature.
Every other month in different regions of the state, NMAL participants gather in-person from noon on a Wednesday until noon on Friday to learn more about the region's agriculture. During the off months, conference calls are held.
"We're reading a book called The Leadership Challenge, by James M. Kouzes and Barry Z. Posner," says Program Coordinator Tina Wilson. "During our conference call, one of the participants takes the lead to discuss two chapters out of the book."
This year's class is the 14th Class. The eight-member group first met in September for a team building session with the New Mexico Beef Council. "This was more about leadership discovery, to help the members get to know each other," Wilson says. "You're bringing together eight strangers."
While the overall objective of NMAL is to educate agricultural professionals about New Mexico's various agricultural commodities and regions, the group also focuses on creating social and cultural awareness among its leaders.
"We recently visited a food bank, Casa de Peregrinos. The executive director, Lorenzo Alba, educated us about the clients they serve, their mission and from where the funding comes. We helped sort food, as well," Wilson says. "Our plans for the future include cultural awareness. We'll probably meet with a rabbi and other religious groups to learn more about them.
"The thinking behind the cultural awareness is that you never know who you're going meet across the fence. Even farmers and ranchers deal with people from all aspects of life."
NMAL participants must be at least 25 years old. "We like them to have had some real-world experience, not be fresh out of college where they've not had any time in the workplace," Wilson says.
This year's class includes men and women who are full-time producers, Extension personnel, agricultural lending officer, a cow/calf producer who also works for his family's oil business and two farm managers who work for NAPI, Navajo Agricultural Products Industry.
NMAL's Washington D.C. and international trips focus on the political process and trade. "We want our participants to understand how a farm bill passes and the process it goes through. But we also want them to learn how to be advocates for New Mexico agriculture," Wilson says. "We're preparing better, more knowledgeable leaders about agriculture statewide and the political process."
COVID-19
The leadership programs have not gone untouched by COVID-19. All three programs have converted some of their in-person meetings to an online format. But as COVID cases in the U.S. continue to rise, each program is evaluating how it will move forward in 2021.   
Subscribe to receive top agriculture news
Be informed daily with these free e-newsletters
You May Also Like
---