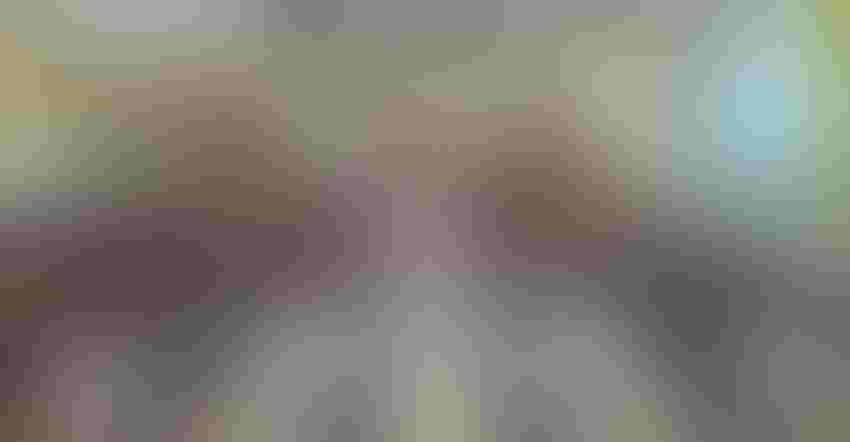 LEADING YOUTH: Craig Winquist is an ag education teacher in Iowa, shaping the next generation of leaders.
John Coletti/Getty Images
Editor's note: This is the sixth in an eight-part series on catching up with the South Dakota state FFA officer team 25 years after their retiring addresses.
Each year, the state FFA organization elects a slate of officers to lead youth for a year. This team spends the year visiting FFA chapters across the state. Here, we catch up with Craig Winquist, who served as treasurer of the 1995-96 state officer team.
Name: Craig Winquist, treasurer
High school: Alcester-Hudson High
Parents: Curt and Carla Winquist
FFA involvement: I was heavily involved in a lot of different activities through FFA, serving as chapter reporter and chapter president. Earned the Star Greenhand Award as a freshman and the Star Chapter Award as a junior. My Supervised Agricultural Experience projects included dairy cattle (milk cows and heifers), sheep, beef cattle, corn and soybeans, and a job placement SAE. I was involved in several career development events. I also participated in Job Interview, Ag Sales, Dairy Products and placed first in the state at Dairy Cattle Judging. I enjoyed my time in my high school ag ed classes and FFA that I decided that I should become an agriculture educator myself!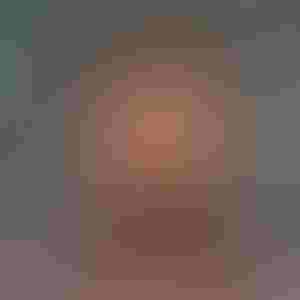 TEACHING JOURNEY: Craig Winquist, 1995-96 South Dakota FFA treasurer, took a break from teaching in the Midwest when he moved to Nashville, Tenn., to embrace his passion for music, while teaching at a suburban school, for nine years.
When did you set your sights on attaining a state office? I was the oddball of the group. I didn't run for a state FFA office until I was a freshman in college. Midway through my freshman year at SDSU, I realized that I had made a big mistake by not applying to serve as a state officer. I felt as though I had talents and skills that I had not used to the fullest extent and that I should chase my dream of becoming a state officer.
Did someone inspire you to spread your wings in FFA? Did someone see the leadership potential in you? My go-to guy was Jim Quick, the high school agriculture teacher at Alcester-Hudson. Looking back now, I didn't realize it at the time, but Mr. Quick offered such a well-rounded ag program. He was teaching us about welding one minute, and the difference between amortization schedules the next. One day he would teach us how to read an automobile insurance policy, and then the very next period we would be learning about livestock diseases. He was a great teacher in the classroom and maintained good discipline yet allowed us to have a lot of fun.
Jim was also a strong FFA adviser. He was the type of guy who would offer us opportunities and hope that we would take them. I remember him coaching teams in nearly every contest that was offered. He would have us up there practicing from 6 to 9 p.m. some nights after our sports practices were over. He would do his SAE visit in the summer and come check out our projects. He pushed us to be the best we could be, and he was a great teacher!
Immediate post-high school plan: I knew I wanted to become a high school ag teacher and to return to farm. I accomplished that. My first job I graduated midway through the year from SDSU and was hired at Akron-Westfield High School in Akron, Iowa, as their agriculture teacher. I grew up on the South Dakota side of the river about 9 miles from Akron so that was going to allow me to teach and farm.
In 2003, those plans changed as I began a passion for music, especially song writing. That year, I rented out my farm and headed to a suburb just north of Nashville, Tenn. There I again took a job teaching high school ag, but this time it was in a suburban school, which was a great experience. I was in Nashville nearly nine years teaching ag and writing country music. There I was awarded Agriculture Education Program of the year in 2011, and I wrote over 350 songs, many of which have been recorded by artists from around the world.
Career: Ag education teacher at West Lyon High School, Inwood, Iowa. We own a farm and I still write songs.
How has FFA experience aided you in your career, adult life? I realized early on that FFA was teaching me skills that I would be able to use throughout my life. I remember sitting in the Job Interview contest (which I placed poorly in) listening to the judges ask me questions that I had never thought about, such as tell me about yourself and what skills do you have that make you the best candidate for this job and so on and so forth. I was a sophomore and it hit me that this is what FFA is preparing me for. Skills that I would use the rest of my life. FFA has not only taught me leadership skills but technical skills that I use nearly every day.
Would you be where you are today without FFA? I know I would not be where I am today without FFA. FFA has taught me to be a strong communicator, critical thinker, a planner and a goal-oriented individual. Being in FFA as a student has made me a much better teacher today.
Favorite FFA memory: My favorite memory as an FFA member was meeting all the wonderful people. To this day, I still work with and communicate with several of the folks I met through my time in the blue and gold jacket. Those folks have helped mold who I have become. The individuals I met made a positive difference in my life.
Advice to a current FFA member, or a student trying to decide on an organization: My advice would be the same advice I give to my own children: I don't care what organization or activities you become involved with, but take advantage of different opportunities and find that one thing that gives you those butterflies-in-your-stomach feeling, that desire to become better, that driving force that will make you a better person [with that] activity and stick with it. Use that activity to push you to your limits and then push harder to see what you can do! I tell my own kids that you never know what you might enjoy!
One thing is for sure, you'll never know if you don't try and you're only going to live once so you better see as much as you can, do as much as you can and leave as big a mark as you can while you have the chance!
Spouse, children: I am married to my wife, Kari, and we have three boys: Corbin, 14; Conley, 11;  and Kamden, 9. Corbin is an eighth grader and has just joined FFA. He has yet to compete in any Leadership Development Events or Career Development Events, but he has recently purchased five Hereford heifer calves that he will use for his SAE project. Kari is a victim witness coordinator with the Lincoln County state's attorney, and we own a motel in Canton, where she uses her skills to better our community. The boys are in all sorts of activities including 4-H, Robotics, band, choir, basketball, baseball and football.
For past stories in the series, see:
Subscribe to receive top agriculture news
Be informed daily with these free e-newsletters
You May Also Like
---