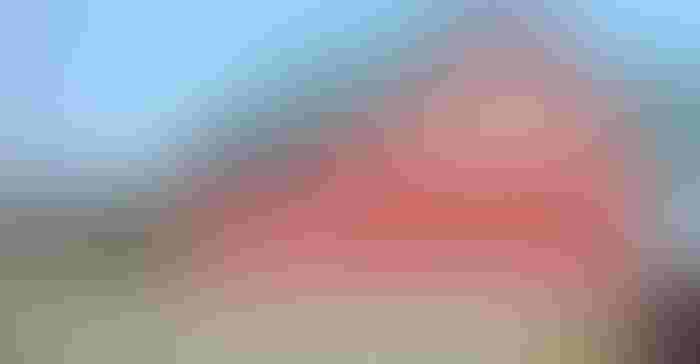 Chad Stitt, a fourth-generation barnwright and owner of American Heritage Barn Preservation, Onondaga, Mich., says the first question people ask when he is called to look at a barn is, "Is it worth saving?"
He explains, "Years ago, 90% of calls were to work on barns that had animals in them. Now, 95% have no animals. People may not have a vision for how they want to use the barn, but they know they want to save it. As we begin the process, a vision unfolds along with excitement."
At a time when new uses for old barns are creating a stir, opportunity abounds for those willing to be creative. And being creative can mean significant savings. It all depends on the person, the barn and the vision.
Agriculture has changed, a transition that began with tractors replacing horses. Gradually, farms were consolidated, corporate farms swallowed small family operations, and metal and plastic structures erected for the short term replaced timber-frame barns built with generations in mind. These barns, the backbone of America's agriculture, often are neglected as harsh reality dictates economic survival.
"If a barn is not valued, it isn't maintained, yet maintenance cures a lot of problems and adds value," Stitt says.
The future life of a barn is often diminished by estate planning or land dispersal that leaves a house and barn on a postage stamp lot. Using that barn for animals or to support a sustainable or organic farm or any use that requires at least some acreage is gone. The more limited the potential, the less likely the barn will be valued. People working in estate planning but unfamiliar with barns do not know how to advise clients in a way that creates opportunity.
Lack of appreciation for the value of a timber-frame barn when no longer in farm use also has led to the hasty demise of thousands of barns and entire farmsteads for highway development and urban sprawl. Bulldozing is cheaper than orchestrating relocation or creative preservation, even when ultimately the barn becomes the most popular, admired structure. This has happened when a barn becomes a gathering place, restaurant or the stable for horses in an upscale neighborhood, where occupants choose to live because their horses and trails can be nearby.
Challenges
Positive new possibilities for old barns bring an array of challenges.
"People in my township are upset because some folks want to make a barn into a wedding place," says one supervisor in southwest Michigan. "They fear it will bring development and traffic. I don't know where to get good information on trends!" 
Good information is essential because compromise can preserve rural character, historic value and promote prosperous purpose. A weekend wedding or goat yoga may be more appealing than a mini-mall or an unprofitable farm vulnerable to development. 
Talia Champlin, a real estate agent with RE/MAX Perrett Associates in Calhoun County, has handled many properties with barns over her 37 years as a licensed Realtor.
"Many times, a sturdy historically significant barn has been part of a family farm," she says. "As the owners age, the barn gets less care, and when the property ends up in an estate for liquidation, the barn is the last thing to be addressed.
"Preservation of beautiful vintage barns can't be left until the final hour. Unless a barn is in good condition, especially with newer roofing, much like one would like to find a house, the potential buyers' lender and insurance carrier will see it as a liability. Current owners are well-advised to invest in ongoing upkeep of a barn, which can help a sale."
After handling properties where potentially good barns were destroyed, she adds, "If the barn will need to be moved, this should be arranged well in advance because season, weather and permits all are important factors. The removal cannot be arranged and executed quickly."
An investment
Chad Stitt, whose great-grandfather worked on barns before the 1930s and who learned the craft from his father, points out, "An investment in the barn can double your money when you sell. Not to mention the multitude of uses you gain for yourself."
Bradley Deacon, adjunct professor at Michigan State University's College of Law, where he teaches agricultural law and hospitality law says, "In both of my classes, barns come up as part of agritourism, including liability and safety topics." 
Among critical questions: How do you evaluate liability when you farm for yourself versus run a farm market that has others coming onto your property? What are the rules when you start with a structure designed for farming and want to use it for something very different? What about "right-to-farm" laws and "generally accepted agricultural and management practices?" 
"There isn't a real good agritourism zoning definition," says Deacon, who also is director of the Office of Legal Affairs and Emergency Management with the Michigan Department of Agriculture and Rural Development. "Often you have a zoning issue that local officials really are challenged by. 
"Variances are disfavored under the Michigan Zoning Enabling Act, which can spell life or death for a barn and its owners' potential income. And while many officials wrestle with how to fit a radical new use of a barn into existing zoning, there are strong sentiments and anxieties. We need problem-solving." 
New uses
Some townships have gone to great lengths to create agritourism ordinances and have found that balance can be achieved. A privately owned barn can be enjoyed for personal use, but once money changes hands, it becomes a commercial venue and everything changes.
Thomas Nehil of Nehil-Sivak Structural Engineers, Kalamazoo, advises, "Have the barn inspected by a qualified structural engineer who understands timber framing; work with the local building inspector to determine upfront what the code compliance issues will be; and work with your neighbors to gain their support."
Nehil raises an important issue for evaluating timber-frame barns, illuminating the need for better training. "Wood science and timber engineering have been largely absent from university curricula for half a century," he says, "and most modern buildings use a different palette of materials, so engineers gain little or no experience working with wood."
Find an engineer who works with wood, advises Joe Miller of Fire Tower Engineered Timber, Calumet. "A telltale sign is if an engineer insists on graded wood," he says. "It is an indication they aren't too familiar with old barns. Part of an engineer's job is to determine the species and equivalent quality of materials."
Timber-frame barns were built before modern building codes. "Most builders have little real sense of just how high the bar is set by current building codes for commercial construction," Miller says. "Barns were built before modern codes to serve as storage buildings. An owner or builder who is disappointed to hear a particular barn doesn't meet code, even though it is 100 years old, often concludes that the engineer just doesn't understand barns. Some of us have invested decades in studying traditional barn forms, historic timber-framing techniques, wood technology and modern timber-frame engineering, trying to mesh old and new."
The codes themselves today — in attempting to provide for safety — are too conservative, Nehil says. "Particularly in the case of lumber and timber, the codes safeguard against the huge variability in wood properties and lumber grades," he says. "These codes place an excessive handicap on us when used to evaluate existing timber structures, like old barns. An engineer shrugs off the code requirements at their own peril, as well as the client's, because most code requirements come from lessons learned the hard way. Plus, getting called on noncompliant construction late in the game can be painful and expensive."
To provide better tools for evaluating historic timber structures, the Timber Frame Engineering Council issued the "Guide to the Structural Evaluation of Existing Timber Structures," available as a free download from the Timber Framers Guild website.
Historically significant farmsteads have been lost despite fierce debate. Some communities have saved farmsteads for public use and, here and there, developers have relocated buildings or incorporated farmsteads into the grand plan for an entire subdivision — to the delight of surrounding buyers.
Insurance
Insuring traditional barns is a challenge. Robert Worgess, retired president of Worgess Insurance in Battle Creek, says many large insurance companies avoid old barns and historic homes. "Independent companies put more effort into them," he says, with the two biggest issues being that people do not want to insure to replacement value, or they don't want to make the repairs needed to make the barn insurable. A policy may be written only to replacement with a metal structure. 
Worgess emphasizes, "If a barn is not kept up, a company will tell you to get rid of it," he says. "My advice is to find an agent who has made the effort to understand timber-frame barns, keep that barn in good repair and as safe as possible if you care about it."  
Kevin Robson, agribusiness crop insurance manager with Farm Bureau Insurance and a farmer at Robson's Greenhouse in Belleville, says Farm Bureau insures one of every two farms across the state. 
"If a barn is deemed unsafe, we have farm field underwriters who encourage owners to have them shored up," he says. "We often minimize coverages until the barn is repaired, often with an agreed upon time line. These barns must be structurally maintained, for the safety of the insured, as well as minimizing liability exposures." 
Michigan Farm Bureau has landed on a way to showcase these historic barns, he says, and is finalizing "Provide & Protect" a campaign, which is active in Detroit's Eastern Market District. A second phase will encourage barn owners in high-visibility locations to place a Farm Bureau Insurance message on their barn in the style of the Mail Pouch Tobacco signs of long ago, and in return Farm Bureau will help with funding the upkeep of the barn. 
"This will give a barn owner the cash needed to help keep the barn in good repair," Robson said. "That will help save our farm heritage."
Jan Corey Arnett writes Michigan Farmer's monthly Barn Spotlight, showcasing barns throughout Michigan. She is a co-founder of the Barn Believers Community Project Fund held by the Battle Creek Community Foundation. The fund provides grants to nonprofit groups to inspire and inform people about the importance of saving timber-frame barns. Arnett is the author of American Barns and was raised on a dairy farm in the Upper Peninsula. 
About the Author(s)
Subscribe to receive top agriculture news
Be informed daily with these free e-newsletters
You May Also Like
---