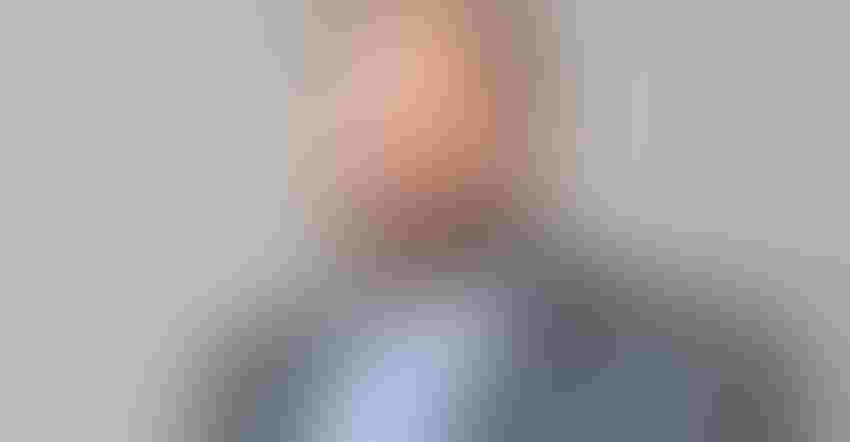 KEEPING BUSY: Scott Thomas manages nearly every aspect of the farm operation, as well as its seed sales, and remains active within his community.
Sanilac County farmer Scott Thomas is the recipient of Michigan Farm Bureau's 2017 Young Farmer Agriculture Employee Award. The annual honor recognizes young farmers' contributions as employees to the success and long-term profitability of the operations that employ them. Nominees are also judged on their leadership involvement in Farm Bureau, agriculture and their community.
Thomas works on a 1,200-acre row crop farm near Brown City, raising corn, soybeans, wheat and sugarbeets. He personally manages nearly every aspect of the operation, as well as its seed sales.
On the sales side, Thomas manages seed sales and distribution though a warehouse that moves more than 17,000 units of soybeans and 5,000 units of corn seed every year.
On the production side, Thomas handles all the planting, spraying, harvesting and employee management. The no-till operation maintains a priority on conservation, four years ago achieving verification in the Michigan Agriculture Environmental Assurance Program.
Thomas personally monitors the condition of ripening crops and harvested grain stocks to minimize potential moisture issues and maximize the quality of those grains — and therefore their value. So numerous are the efficiencies implemented on his watch that they enable him to run the operation almost single-handedly — exactly what he did recently when medical issues took his employer out of commission for nearly an entire year.
Thomas boasts a lengthy resume of Farm Bureau involvement as an active volunteer in the Promotion and Education, Policy Development and Young Farmer programs, in addition to service on the Sanilac County Farm Bureau board of directors. Beyond Farm Bureau, he remains deeply involved in 4-H, FFA, his local church and volunteer fire department.
"Helping others is very important to me, and I've been able to coordinate several projects to do just that," says Thomas, who has organized community fundraisers to help alleviate burdensome medical bills for his employer and a local toddler struck with leukemia. He's also nearing completion on a $130,000 fundraising effort for a new barn at the county fairgrounds dedicated to housing a Miracle of Life exhibit.
Looking forward, Thomas sees three ongoing trends competing for farmers' attentions: managing conventional vs. organic practices, environmental issues rooted in the use of chemicals and other poorly understood technologies, and sound succession planning to help ensure family farms can be seamlessly passed from one generation to the next.
The Young Farmer Agriculture Employee Award winner receives a GreenMark Equipment tractor lease, AgroLiquid gift certificate and a paid trip to the American Farm Bureau Federation's Young Farmers and Ranchers Leadership Conference, sponsored by the Michigan Foundation for Agriculture.
This year's other award finalists were Caleb Herrygers, Oceana County; Joe Packard, Washtenaw County; and Katelyn Packard, Washtenaw County.
Source: MFB
Subscribe to receive top agriculture news
Be informed daily with these free e-newsletters
You May Also Like
---