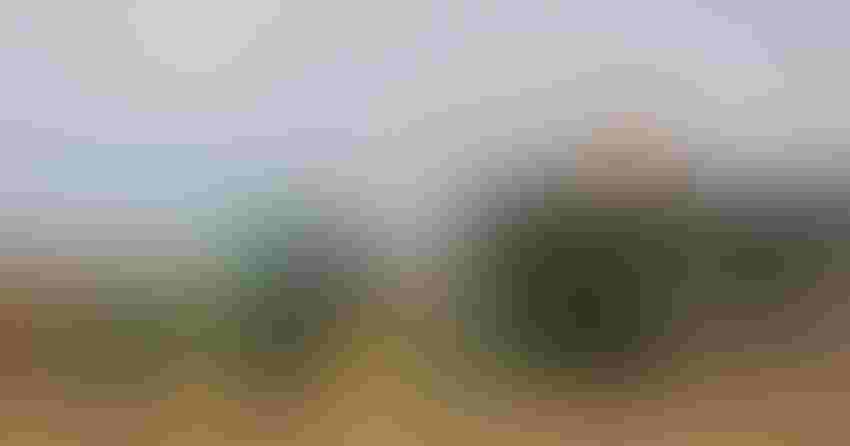 Farming is a high-risk enterprise. Safety training helps alleviate some of that risk.
Brent Murphree
First in a series of four articles on farm safety and the Farm Safe program.
In 2020, there were 11,880 on-farm injuries in the U.S. that required time away from work. During that time 368 deaths occurred due to farm related accidents, according to the Centers for Disease Control. Most of those incidents could have been prevented.
A team at Agricenter International in Memphis is working to lower those numbers through Farm Safe, a farm safety education program free to the public.
Initially, a program was developed at the Agricenter to serve the on-site needs of the education, agribusiness, research and agricultural hub off of Germantown Road in Memphis. It has grown to serve the needs of anyone who needs safety training in the ag community.
Pam Robinson heads up the program which has grown to include users outside of the Memphis area throughout Tennessee and neighboring states, as well as some international participants as far off as Australia and India.
"Safety training is very important," Robinson said. "Because after the accident is not the time to get the training. That's too late."
Safety background
Robinson has a track record of coordinating safety programs for ag. Before coming to Agricenter, she worked as a safety coordinator for Stoneville Pedigree Seed Company and its later iterations. She spent 18 years coordinating safety awareness at sites across the Cotton Belt, including facilities on the Agricenter property.
"I found that I really, really love safety," she said. "It brought out the mother in me. You start out mothering your children and then you decide, well I can spread this love everywhere."
When she retired from the cottonseed industry, she got bored and decided to start volunteering at the Agricenter and eventually found herself working full-time coordinating the center's safety program.
"Pam is the heart and soul of the program," said John Butler, president of Agricenter International. "She not only poured her heart and soul into it, but she also conveyed that to other team members."
Roots of the program
Butler developed safety modules for the center. It was after he lost a close friend in a farm accident that he asked Robinson to coordinate a program for the industry at large.
"I went to her office one day after the accident," he said. "I sat down and I couldn't say anything for a little while."
After some coaxing from Robinson, an emotional Butler told her that he wanted her to build a program for the industry at large, like she had done for the Agricenter.
"I think it's one of the most amazing things I've seen developed," he said.
The program started in 2018. They planned for it to be taken off-site to farms and ranches, ag meetings or at home at the Agricenter.
"But because of COVID we realized that wasn't gonna work," Butler said. "So, we pivoted like everybody else has and went to more of a virtual module."
Both Butler and Robinson agree that what happened because of the pandemic modified the plan into a nimbler and more accessible product. They were able to adjust the original plan to incorporate a user-friendly platform where ag personnel can access any of the needed safety modules when they have time to do so.
Safety modules
Seventeen online modules range from equipment safety to environmental health concerns. They also include sessions for Spanish speakers.
Modules include:
Tractor maintenance safety

Worker injury prevention: Animal
New sessions will be developed as needed.
Each module is easy to access via the FarmSafeEveryDay.com website.
"You can virtually take a module off the shelf and go through it in 20 minutes," Robinson said.  "You have a pretest and a posttest. You can retake it again if you need to, you can take your time."
They have producer buy-in as well. Butler asked Willie German, a Fayette County, Tenn., producer and Agricenter board member to be a spokesman for the project.
German farms a substantial number of acres across a wide area in southwestern Tennessee. He has seen how important a good safety program is for an operation. He supports the Farm Safe program and uses the modules for safety training in his operation.
"I agreed to talk about the program because I know how important it is to train your people to be safe," German said. "We farm a lot of acres and move a lot of equipment. So, it's necessary that those operating a tractor or moving equipment from field to field or even those guys on the ground know how to work safe."
The program is supported by the Occupational Safety and Health Administration through a Susan Harwood grant, named for the late Susan Harwood, a former director in OSHA's Office of Risk Assessment. The money provides funds to build and promote the program.
"OSHA has been a great partner," Butler said. "They help us to make sure we are covering all that we need to." 
Farm Safe program can be accessed through FarmSafeEveryDay.com.
"In the end, if it impacts just one family in a positive way, then we're a success," Butler said.
About the Author(s)
Subscribe to receive top agriculture news
Be informed daily with these free e-newsletters
You May Also Like
---