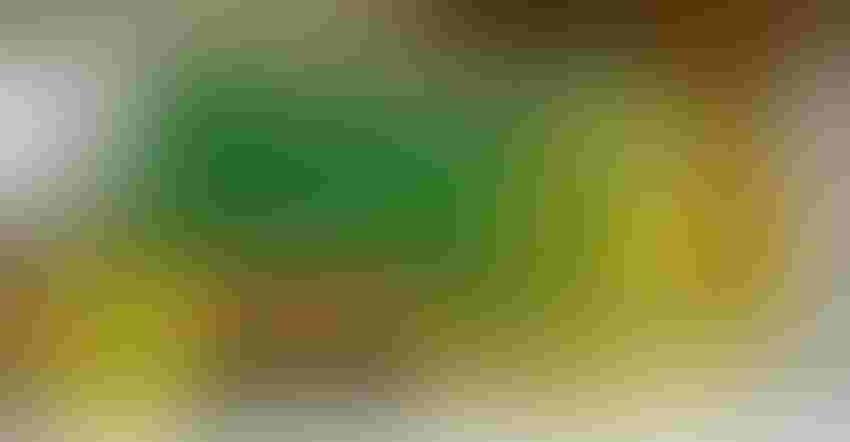 ONE OF A KIND: Companies have always catered to special needs if there was a demand. While labeled as a John Deere A, this 1930 replica toy model is really a John Deere P, built for potato growers.
Toy tractors can be treasures, too. The first one featured in this new series is the 1/16 replica of the 1930 John Deere P. This tractor was produced just for potato growers. As one internet writer says, John Deere always did and still does consider projects and build equipment if it will put money in the company coffers and help a special segment of agriculture at the same time.
According to tractordata.com, the official designation for the John Deere P was the GP-P. It was a unique version of Deere's General Purpose, or GP, tractor. The GP was produced from 1928 through 1935, but the GP-P was only produced in 1930.
The Two-Cylinder Club commissioned a 1/16 replica of the P for the Two-Cylinder Expo V held in 1995. The replica was made by the Ertl Co., Dyersville, Iowa. Information supplied with the replica and verified at various online sites indicates that only 203 of these tractors were made. The market was potato growers, particularly in the northeastern and northwestern U.S.
Potato growers needed a different wheel width to fit their system, and tractors didn't yet have adjustable wheel widths. The P was built with a 68-inch rear-wheel tread, narrower than that of standard GP models, but exactly what potato growers needed. At least some models also featured narrower rear wheels with fewer lugs compared to normal GP models to reduce the potential for crop damage.
The last 53 John Deere P models made were rebuilt 5.75-inch bore cylinder, GP standard-tread models remaining in inventory. Since so few of these tractors were built, the P is a rare find. It's estimated that fewer than 30 are left in the world today.
Do you have a favorite toy tractor or farm implement with a history? Send us a large-format digital picture and we will consider featuring it here. Email [email protected].
Subscribe to receive top agriculture news
Be informed daily with these free e-newsletters
You May Also Like
---