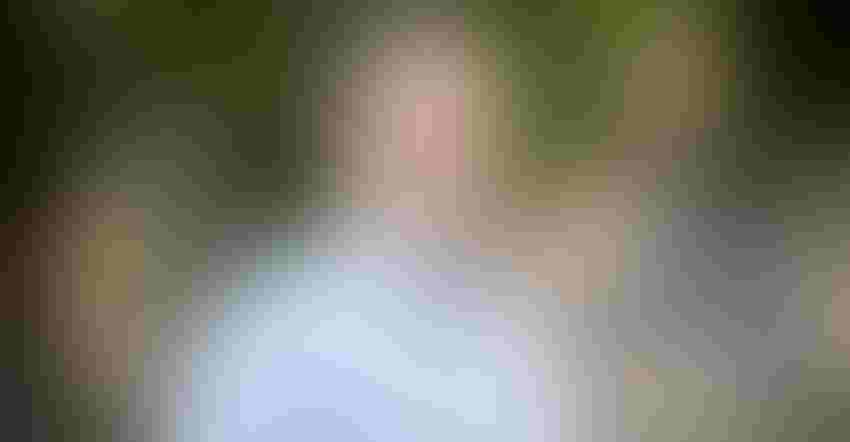 LEADER: Germán Bollero is serving as interim dean of the University of Illinois College of Agricultural, Consumer and Environmental Sciences. "It's an honor for me to serve as interim dean," he says.
L. Brian Stauffer, University of Illinois
Germán Bollero was named interim dean of the University of Illinois College of Agricultural, Consumer and Environmental Sciences last fall. Bollero came to the position following five years as associate dean for research, and prior to that, he served as head of the Crop Sciences Department for eight years.
Bollero says the college will launch a national search for a permanent dean soon, but make no mistake: The college is still moving forward.
"We're not idling," he says. "We're moving forward with a lot of great things, and we need to continue attracting students."
Prairie Farmer recently spoke with Bollero about his path and how the college is grappling with post-pandemic life.
You are a native of Argentina. Tell us about your path to Illinois. My family has farmed in Argentina since the late 1800s. My brother-in-law has a degree in ag economics, and he's a farm manager, so he manages the farm that was in my dad's family and also my mother's family. My degree from Argentina is in agronomy. I was very interested in quantitative aspects of agriculture, and when I was looking for grad schools, I found a match here at the University of Illinois. I work on an area called biometry, which is statistics applied to agricultural systems.
And then your Ph.D.? I finished my Ph.D. here, worked for the University of Maryland for a few years, and in 1998, I came to the faculty here, and I taught experimental designs for many years and a class in advance statistics.
So you have worked with students for a long time. What changes have you seen in students in that time? We have really talented youth in the state of Illinois and across the country. I think what has changed is clearly what has happened to demographics in Illinois, too. We've got a more urban population. Our base, which was smaller town and rural areas, is shrinking. We still serve our base, and we still have a large proportion of our students coming from all counties in Illinois. But the next generation of people coming into the industry are probably going to come from urban environments. So the challenge is to convince them to pursue potential careers in agriculture.
Are they risk-takers? Clearly this is a generation that's willing to take a lot more risk. They are not as constrained in the way they see their future. We're talking about entrepreneurship, and a lot of students want to have their own companies. It's great. They want to come up with a big idea that will put them to the next level. We foster that.
What's COVID-19 done to this generation of students? I think they're going to write books about COVID for the next 15, 20 years. But what we do know is that we have at least two years of students that came here, and we've seen them mostly through Zoom. This campus has done a phenomenal job of keeping us safe. Since this fall, we're back in a lot of classes in person. That's giving us the ability to connect the students — for them to have the activities that they want to have here on campus, to interact with us and with their friends, to be part of a registered student organization.
Right, because there are sophomores who had never been to a football game or a Quad Day. It is a new world for them. I think that we are all gonna remember this, and I hope it goes away. But I have to thank this university for the incredible job in testing and keeping us safe here.
How has Zoom interaction changed students' ability to communicate? The good part of all of this is that we really became experts in using Zoom and using a lot of software, so we can collaborate when we need to virtually. What we miss is human interaction. I think we need to go back to the added warmth of personal contact. It was easy for a lot of us to go remote because we already had the human bond created with the people that we work with. But if you're a new student at the University of Illinois and it's remote, you don't get to form the bonds that you make with your friends — even having those short conversations walking from here to there. We missed all that. 
What's a successful student in 2022? We want them to be successful and happy, to develop the soft side of the experience here on campus. Successful students understand the global nature of agriculture, food, natural resources. They have exposed themselves to leadership skills. They have also committed and accepted and become part of diverse audiences in a diverse society, which we have right now. I think that some global experience, some international experience, is always good for the students.
Subscribe to receive top agriculture news
Be informed daily with these free e-newsletters
You May Also Like
---