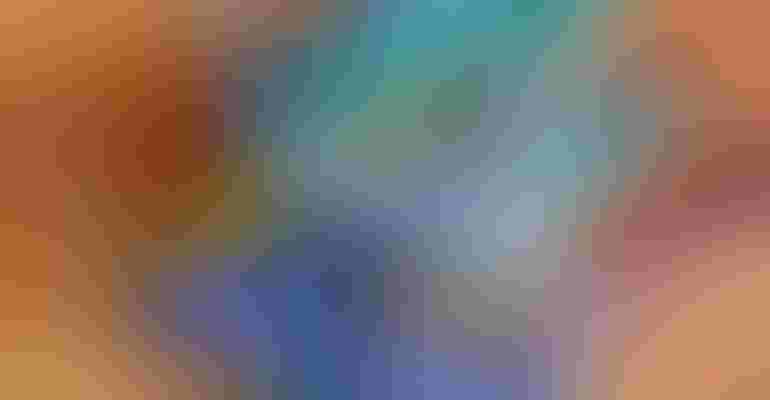 As a little girl, if you had asked me what I wanted to be when I grew up, I would have said: a trucker, because I wanted to travel the countryside with the words, "Jesus love you," largely imprinted on my trailer.
But then after repeated trips to the Emergency Room with primarily self-inflicted injuries, I decided I wanted to be a nurse.
I specify self-inflicted because my injuries were often the result of my stubbornness. For example, after many high-spirited conversations with my mother about whether or not to wear a helmet while ice-skating, she finally gave in — out of pure exhaustion, I'm sure — and allowed me to go to the rink without one. As chance would have it, hours later, I fell, hit my head and received a concussion.
Then there's the time she told me not to flip over the wooden armrests of our 1970s couch because I could split open my head. Well, it wasn't my head, but rather my chin.
And then there was the crayon-in-my-nose incident. Once I saw the nurse's long tweezers, I decided to blow my nose and dislodge the Purple Passion crayon from my nasal cavity.  In my defense, I don't recall my mother telling me not to put crayons up my nose but now that I'm a mother, I'm pretty sure she might have mentioned it.
My motive to be a nurse may have been to be a messenger of sorts, whispering in the ears of children: "Listen to your mother." Or maybe it was simply that I wanted to care for people. While the intent was noble, after two repeated semesters of Anatomy and Physiology at Texas Tech University ended with a big fat D, I decided maybe nursing wasn't quite the career path for me.
So, I spent a semester taking classes in which I was remotely interested.  One of the classes I took was History in Agriculture. I loved it. But what would a city girl do with an interest in agriculture and no background in farming or ranching? A friend of mine, who was an agricultural education major, suggested majoring in ag, to which I replied, 'I didn't grow up on a farm or a ranch, how can I major in agriculture?' And she said, "Isn't that why you go to college? To learn?"
As a result, I graduated from Tech with my bachelor's in Agricultural Communications. While the knowledge I gained through my classes was invaluable, there is something to be said about getting your hands dirty, like the experience offered by the Stiles Farm Foundation internship. As for me, instead of an internship I fell in love with a farmer. And my hands have been dirty ever since — an education I highly recommend!
Subscribe to receive top agriculture news
Be informed daily with these free e-newsletters
You May Also Like
---