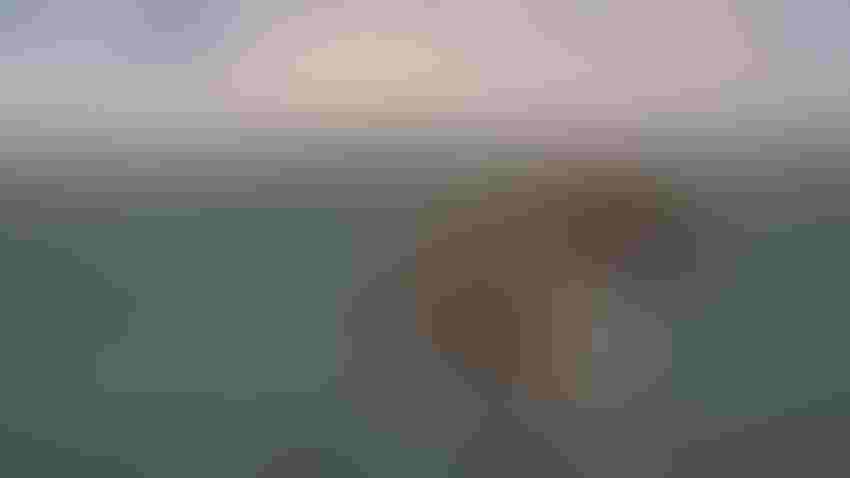 A grant is to fund efforts to recruite veterinarians to critically underserved areas of Texas.
Shelley E. Huguley
In communities throughout Texas, the veterinarian serves as the cog of livestock and animal care, yet many rural areas are experiencing a historical lack of veterinary service.
A collaborative pilot effort between the Institute for Infectious Animal Diseases and the Texas A&M School of Veterinary Medicine and Biomedical Sciences is underway to enhance recruitment of veterinarians to critically underserved areas of Texas.
The three-year project is funded by a U.S. Department of Agriculture – National Institute of Food and Agriculture grant.
"What we are trying to do is create a community template of recruiting (options) intended for use by communities that need a veterinarian and want to help attract one to their area," said Dee Ellis, DVM, Texas A&M AgriLife Research veterinarian and part of the Texas A&M College of Agriculture and Life Sciences Department of Entomology.
"For example, if a church wants to recruit a preacher, they often offer them a place to live. So, the question we are trying to answer is, 'What can communities offer to veterinarians as incentives for them to relocate to their town?'"
Community template project
Ellis is joined by project co-members Dan Posey, DVM, clinical professor at the Texas A&M School of Veterinary Medicine & Biomedical Sciences who leads outreach efforts within the school's Veterinary Education, Research and Outreach initiative in Canyon, and Jennifer Schleining, DVM, Diplomate of the American College of Veterinary Surgeons, ACVS-LA, head of the Department of Large Animal Clinic Sciences at the Texas A&M School of Veterinary Medicine & Biomedical Sciences.
"The ultimate goal of this grant is to help communities help themselves and be able to attract, recruit and retain veterinarians," Schleining said. "In a lot of small communities, the veterinarian is also highly involved in driving the economy and is seen as a leader. So, it's really an important part of the whole community atmosphere to have a veterinarian located there. We're thankful to the USDA for recognizing that this is a much larger issue than just training and that they're giving us the tools to be able to address it from a multifaceted approach." 
The community template project will not replace the supplemental loan repayment programs already in place, Ellis said.
Texas currently has both state and federally funded programs to help repay part of a veterinarian's student loan debt if they relocate to an underserved area, Ellis said.
"In the federal program, the Texas Animal Health Commission, with industry input, selects the areas each year that are designated as 'underserved' and then USDA reviews the applications of veterinarians to see who will actually receive a loan repayment stipend."
Ellis said the template project is intended for small towns or communities that need a veterinarian but also could be used by agribusinesses or other stakeholders looking to recruit veterinarians into historically underserved parts of Texas. It could also help in food animal sectors, which also struggle to recruit veterinarians due to the shortage of large animal practitioners.
Beyond salary, the project could explore other areas of attraction, such as good schools, recreational opportunities, cultural or well-being environments, and peer or mentorship interactions.
"This embraces the 'it takes a village mindset' to recruit veterinarians to historically underserved areas," Ellis said. "It's not just about a community providing housing or inexpensive locations for a clinic to set up at an industrial park, but how can the community work with the veterinary professionals and local agribusiness to offer a desirable environment for a veterinarian to relocate to."
Retention in a small town
"It's also not just about moving to a small town; it's about staying in a small town long term," Ellis said.
Retention of newly located veterinarians is a big issue facing many rural communities that needs to be addressed. Processes helping to repay student loans may get a veterinarian to a rural location, but the real question is "How do you keep them there long term?" Ellis said.
 "When you look at the rural dilemma, there are rural towns that are getting smaller, but there are also rural towns that are getting bigger," Posey said. "Part of what we aim to find out is why."
"By doing this work, we can see why some rural communities, like Canyon in the Texas Panhandle, thrive and others don't. Once we've identified these things, we'll make a 'toolbox' to help rural areas that are shrinking start thriving again so that they can attract veterinarians. The toolbox will serve as a blueprint to help build stronger attractions for young professionals to rural areas."  
Posey said when he and the fellow researchers looked at the many ways to solve the problem, "which has been on-going for the duration of my 21 years teaching veterinary medicine," it was really clear that the next logical step is to help rural communities develop and grow in a way that attracts young professionals.
"To be part of such a project is an honor, because it means we're part of the solution," he said. 
Schleining said the grant emphasizes the core tenets of the land-grant university – service and commitment.
"One of the things that drew me to Texas A&M was service," Schleining said. "This grant really gets to the heart of service and our commitment as a land-grant university. It's really fun to work with people to address a problem that we've been talking about in the veterinary profession for 20 years. This project is a very meaningful way to make a positive difference both in the field of veterinary medicine and in the communities that need veterinary care most." 
Subscribe to receive top agriculture news
Be informed daily with these free e-newsletters
You May Also Like
---