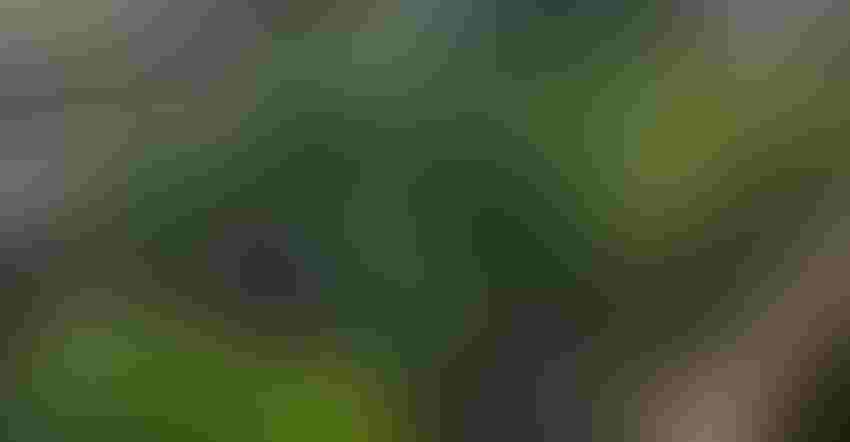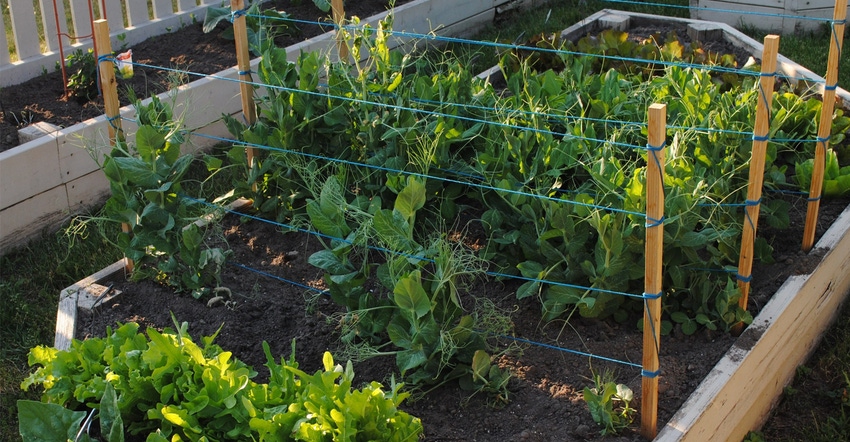 COMMUNITY GRANTS: Grants of up to $1,500 each are available to help rural and urban communities address issues by developing specific, innovative solutions. The deadline to apply for a grant is Jan. 30. Grants in recent years aided a farmers market that developed a voucher system for low-income families and a program that teaches gardening skills.
Fran O'Leary
The issues are many and the solutions are not always easy to find, but when it comes to healing the rift between rural and urban people, officials with the Food, Faith and Farming Network believe taking small steps could yield big results.
The organization has a mission of improving relationships between rural and urban communities. It is following up on a successful seed money grant program in southwest Wisconsin during the past four years with a similar program aimed at groups in southeast Wisconsin. Applications are due by Jan. 30 for projects that address an important community issue, outline an innovative solution to confront the issue, and build a network of individuals or groups to work together on the problem.
The Food, Faith and Farming Network held a series of five listening and networking sessions in southeast Wisconsin in the fall of 2022 with a focus on "rural-urban connections." Participants were asked to help identify issues and explore solutions related to local foods, sustainable farming, food security and rural-urban connections.
Listening sessions were held in Racine, Neosho, East Troy, Saukville and Milwaukee.
Attendees identified a wide variety of issues, including a lack of consumer education about where food comes, the nutritional needs of school-age children and the need to reduce food waste.
Roger Williams, a Food, Faith and Farming Network board member, says it was heartening to see people come together at the sessions and focus on solutions to food-related problems.
"There was a real interest in learning from each other and sharing issues that people experience in southeast Wisconsin," Williams says. "There was no contentiousness whatsoever. We view this project as one small step toward healing the rift between rural and urban people."
Grants available
The seed money grants are relatively small — with a maximum of $1,500 each — but Williams says they can make a big difference when it comes to getting a project off the ground.
He recalls visiting with a group of farmers market coordinators in Boscobel, when he described the southwest Wisconsin seed money grants as being small chunks of money.
"One woman spoke up immediately and said her group is so used to doing things with no money that to them, $1,500 is a lot of money," he says. "It just struck me that $1,500 can make a difference."
Grants in southwest Wisconsin in recent years aided a co-op in Monticello that is producing local-ingredient meals, a farmers market in Dodgeville that developed a voucher system for low-income families and an Iowa County program that teaches gardening skills.
Another project that benefited from a seed money grant was the Southern Wisconsin Meat Cooperative in Argyle. A small group is developing a meat-processing plant to help address the shortage of meat processors in Wisconsin, and the grant helped the group get organized and find other sources of funding.
Williams is hopeful that the southeast Wisconsin projects can be as successful as the 32 projects that were funded in the southwestern part of the state in recent years.
Bader Philanthropies, a Milwaukee-based nonprofit organization that financially supports programs in Wisconsin and elsewhere, contributed $25,000 to fund the listening sessions and seed money grants, Williams says. Ten grants of $1,500 each will be awarded in 2023.
Williams says he is hopeful funds can be found to support the grant program beyond 2023.
The Food, Faith and Farming Network was originally called the Churches' Center for Land and People when it was formed in 1989. The Sinsinawa Dominican called together a group of people during the late-1980s farm crisis to help struggling farmers and rural communities. The organization developed the values of earth stewardship, community, spirituality and economic justice.
The group's board voted in 2016 to change the name to the Food, Faith and Farming Network to cast a wider net and serve people of all faiths.
Williams says a primary goal of the organization is to develop a commitment to network with others to build and sustain vibrant rural communities in changing and challenging times.
"One of the criteria we use for our seed money grants is to get a network of people and organizations to come together to solve problems," he says. "We think there's too little of that. We're too individually oriented in our society."
Among the priority issues for seed money grants are educating rural and urban consumers on sources of local food; informing consumers of the benefits of local and sustainably produced food; involving urban youth in urban agriculture and food-preparation programs; creating directories to connect producers and consumers of local foods; and addressing nutritional needs of school-age youth, seniors and economically disadvantaged people.
Application deadline 
After the Jan. 30 application deadline, grant awardees will be notified in late February, and projects are expected to get up and running in 2023.
For more information about the Food, Faith and Farming Network, contact Williams at [email protected] or 608-839-4758. Find an application form online for a southeast Wisconsin seed money grant.  
Massey writes from Barneveld, Wis.
Subscribe to receive top agriculture news
Be informed daily with these free e-newsletters
You May Also Like
---