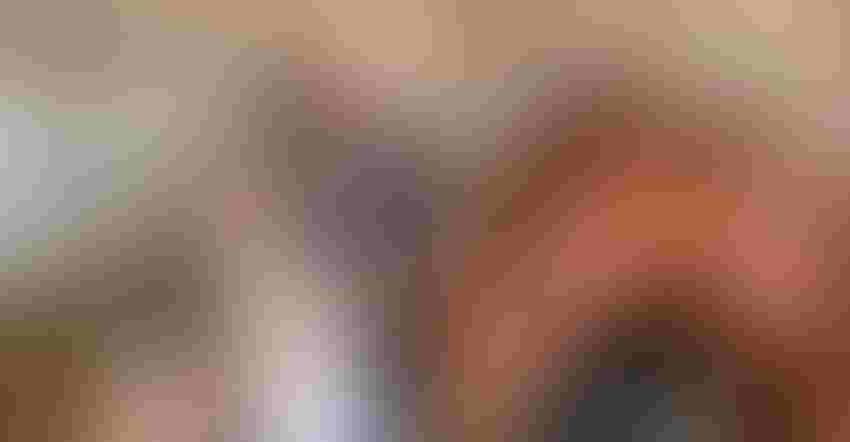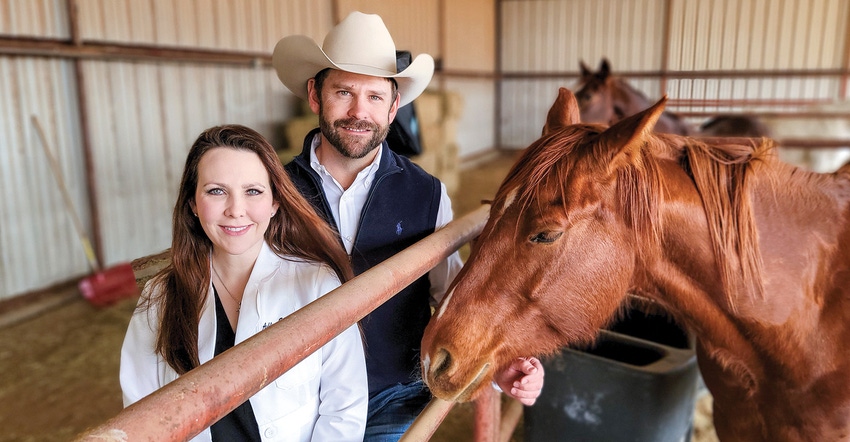 Farmer's wife and dermatologist, Dr. Ashley Sturgeon, with her husband Jason. Dr. Sturgeon discusses the importance of self-checks and seeing a dermatologist before producers get busy in the field. She also reminds them to apply sunscreen to often-overlooked spots like the tops of their hands and ears, along with other helpful tips. The couple farms in Lubbock County, Texas.
Shelley E. Huguley
*Updated with Part 2 video interview with the Sturgeons.
May is known as Melanoma Awareness Month. But rather than wait until May, dermatologist and farmer's wife, Dr. Ashley Sturgeon, urges producers to take time to check their skin and/or see their dermatologist before the busyness of May begins.  
"Everyone needs a baseline skin check," Sturgeon says. "If you grew up in ag or outdoors at all, you need a head-to-toe skin check. From there, your dermatologist can decide how often you need to be seen. And if you have precancerous spots that we freeze off, then we'll bring you back a little more often."  
Sturgeon, a dermatologist with Paulger & Wisniewki Dermatolgoy, Lubbock, Texas,, says cancer doesn't wait until January to surface. "Skin cancer tends to pop up at the most inconvenient times, which is why I advise my farmers to come in now so that we can get anything handled before it gets busy." 

Sturgeon family, from left, Jason, Levi (3), Luke (8 mos.) and Ashley. Jason says he applies sunscreen daily. Dr. Sturgeon says reapplication is key. (Photo by Shelley E. Huguley)
Sturgeon, who is married to Lubbock County cotton producer Jason Sturgeon, says producers can first begin by conducting a self-check. "The sneakiest skin cancers happen behind the ears and surprisingly in the corners of the nose. I always check my farmers for scaly spots," Sturgeon says. "So, what we're looking for is the most common types of skin cancers, not melanoma, but basal and squamous cell, start with a little scaly patch. It seems like a rough patch of dry skin but it's always in the same place and never goes away until we freeze it off. 
"I'm checking the tops of the nose, the tops of the ears and for little scaly spots." 
The tops of the hands and the forearms are also a common spot for producers who don't wear gloves or long sleeves. "It's really hard, especially when you're irrigating or have dirty hands, to keep sunscreen on your hands. So, the tops get a lot of sun for a lot of farmers." 
Morning regimen 
Jason says he applies sunscreen every morning before he walks out the door. "In the winter, I'm probably not as good as I am in the summer," he admits. "When we're busy and getting a lot of water on us, I usually reapply more frequently." 
Sturgeon says reapplication is key, not necessarily the SPF. "A lot of the over SPF is marketing. What the American Academy of Dermatology says is you need an SPF 30 or better. So, I do 30. I don't think you need more. If you put on SPF 80, that doesn't mean you don't have to reapply." 
For producers, Sturgeon suggests sunscreen that doesn't burn the eyes. "That's one of the biggest complaints is that sunscreen will get in someone's eyes and burn. Mineral-based sunscreens that have zinc oxide, especially titanium oxides, don't burn the eyes as much. These aren't as smooth, but they can get in your eyes and not cause trouble when sweating on the farm." 
See, Texas producer not 'shooting for the stars' this year
Application first thing in the morning and then every two hours throughout the day is recommended for continuous protection. "Don't forget your neck and behind your ears," Sturgeon says. "One of Jason's complaints is trying to reapply when his hands are covered in dirt. There are some nice sprays or powders that are clear that you can use to reapply to your face even if your hands are dirty. 
"Reapplying every two hours of real sun exposure is important." 
Bottom line, Sturgeon says to find a sunscreen you like. As her Texas Tech University chairman used to tell her, "the best sunscreen is the one you'll use." 
Additional skin protection 
Producers can further protect their skin wearing a wide-brim hat, "which Jason says blows off when the wind is blowing. I've heard every excuse, but the big, broad-brim hat is effective for keeping the sun off the ears and neck, areas that are hard to keep on sunscreen." 
Long sleeve shirts also help. "Jason got on those pretty early because he didn't want to use sunscreen. I love these thin fishing shirts. They're moisture wicking and have an UPF of 50 woven in, so when you're wearing them not much sun is going to get through."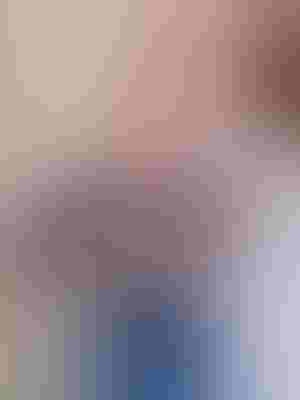 Dr. Sturgeon and her youngest son Luke. Dr. Sturgeon urges producers not to wait until it's too late to have their skin checked. (Photo by Shelley E. Huguley)
So, before producers head to the field, Sturgeon reminds, "An ounce of prevention is worth a pound of cure. You don't want to grow a big skin cancer on your arm and then I have to put stitches in, and you can't lift anything over 15 pounds for two weeks in the middle of planting or harvest." Now, is the time to check. It could save your life.  
For more information about skin protection from the sun and the various types of skin cancer, visit https://bit.ly/37VRNJY. 
Melanoma/Skin Cancer related articles:
PART 2
Subscribe to receive top agriculture news
Be informed daily with these free e-newsletters
You May Also Like
---