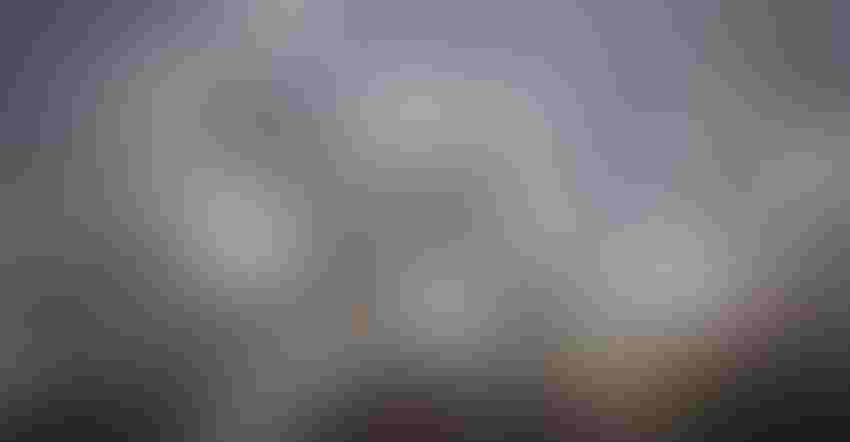 Cotton crop looks promising as the sun rises in the Mississippi Delta.
Some people might think it would be hard to get a 68-year old, cynical journalist excited about something he's done for 40 years.
Some people would be wrong.
I'm on my way home from my first staff meeting as editor of Delta Farm Press and Senior Content Director for Farm Press Publications, and feeling a bit overwhelmed. We discussed projects, reports, and personnel. We looked at story ideas, best practices for web posts, and, the highlight of the meeting, bidding our colleague and friend Forrest Laws best wishes on a well-deserved retirement. That came with more than a tinge of sadness as those of us who have known and worked with Forrest for decades know the void he will leave—as a prolific writer and highly respected journalist as well as a great friend. I felt particularly apprehensive since it is my job to take over his position. I will not replace him—no one can.
The responsibility I have undertaken hit me during these meetings. At times I felt like pulling at what little hair I have left and screaming, "What have I done?"
But this morning, during a pre-dawn drive from our Clarksdale, Miss., office to the Memphis airport, I began to notice to my right a tinge of pale orange beginning to creep up into the dark sky. Even with my limited grasp of world geography I realized that the right side of the highway while headed north would be east and that orange streak was the first aspect of the rising sun.
As I drove, the orange darkened and pink tinges began to appear and the cotton fields, defoliated and ready for harvest, began to show. I had to stop, grab the Nikon and capture the moment. I clicked off a half-dozen sunrise shots with a faint hint of white cotton in the foreground. I got closer and shot some bolls silhouetted against the morning sky and scattered clouds.
I drove on. A few miles north, the first tiny crescent of the sun began to peek over a tree line at the far edge of a soybean field. I stopped, clicked a few more pictures and headed north. Shot a few round bales lined up on the west side of Highway 61, framed between the soil and a center pivot arm. Two more stops, another dozen photos as the sky turned golden and then pale blue patches appeared in the gaps between the clouds, and on to the airport.
But not before noticing that the cotton crop promises to be a good one; the soybeans are loaded.  I got excited thinking about meeting the farmers working these fields and writing about their plans for next year.  It's going to be a fun ride.
Subscribe to receive top agriculture news
Be informed daily with these free e-newsletters
You May Also Like
---