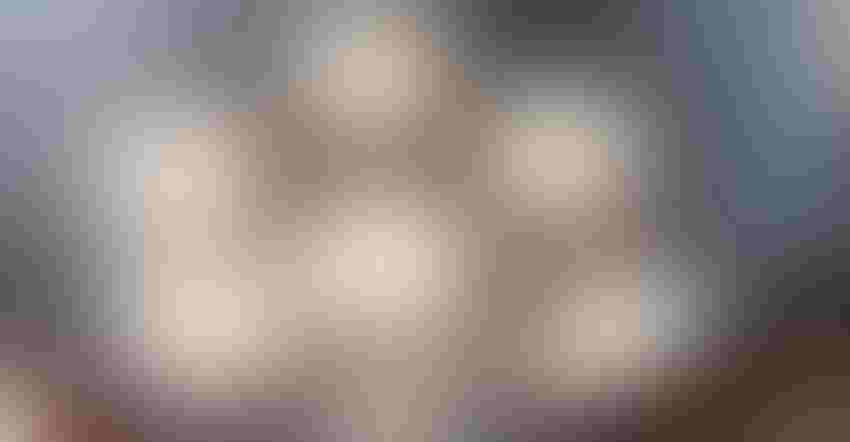 CANNING SAFELY: Canning rose in popularity during the 2020 pandemic, with folks staying home and returning to hobbies like gardening. Kansas State University Research and Extension advises canners to prepare now for the summer canning season.
RonBailey/Getty
The 2020 pandemic led to a massive resurgence in gardening and canning popularity among those staying at home. Some explored it as a new hobby, while others used their gardens to supplement their food supplies. And that led to people from all walks of life rediscovering the joys of canning.


5 STEPS: K-State Research and Extension (KSURE) reminds you there are five steps to preserving food fresh, and preserving it safely. (Courtesy of KSURE)
According to research conducted by Axiom Marketing, 86% of homeowners plan to continue gardening this summer, with 47% of those surveyed saying they will plant more and expand their gardens this season. That could lead to food preservation supplies being in high demand again.
"Now is the time to check canning equipment, and make repairs needed or replace worn items," says Karen Blakeslee, coordinator of Kansas State University's Rapid Response Center for food science. "Examine jars and take damaged ones out of your canning supply. Canning lids were in short supply last year, so be patient as those supplies get replenished."
Practice makes perfect
Local K-State Research and Extension offices should be able to check several brands of dial-gauge pressure canners, including Presto, National, Maid of Honor and Magic Seal, to make sure they're working properly. And Blakeslee says this service is free.
"If you are new to canning, practice using your equipment now before you want to can food," she says. "Learn how the canners work with your stovetop. Use water-filled jars as substitutes to process through the canners. Also, be aware that some canners should not be used on flat glass stovetops. Always follow the canner and stove manufacturer's directions."
Blakeslee says canners should use recipes that have been validated by research to ensure a safely canned food.
"A majority of food preservation failures occur due to user errors," she says. That includes forgetting to adjust processing for elevation.
The Rapid Response Center has several recipes, how-to videos and publications on food preservation and canning online.
"Take the time to get educated before you start," Blakeslee says. "This will help guide you to making safe food and reducing waste."
Kansas State Research and Extension contributed to this article.
About the Author(s)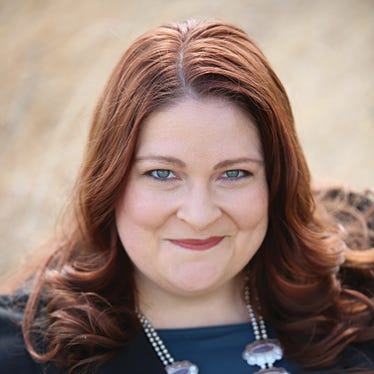 Through all her travels, Jennifer M. Latzke knows that there is no place like Kansas.
Jennifer grew up on her family's multigenerational registered Angus seedstock ranch and diversified farm just north of Woodbine, Kan., about 30 minutes south of Junction City on the edge of the Kansas Flint Hills. Rock Springs Ranch State 4-H Center was in her family's backyard.
While at Kansas State University, Jennifer was a member of the Sigma Kappa Sorority and a national officer for the Agricultural Communicators of Tomorrow. She graduated in May 2000 with a bachelor's degree in agricultural communications and a minor in animal science. In August 2000 Jennifer started her 20-year agricultural writing career in Dodge City, Kan., on the far southwest corner of the state.
She's traveled across the U.S. writing on wheat, sorghum, corn, cotton, dairy and beef stories as well as breaking news and policy at the local, state and national levels. Latzke has traveled across Mexico and South America with the U.S. Wheat Associates and toured Vietnam as a member of KARL Class X. She's traveled to Argentina as one of 10 IFAJ-Alltech Young Leaders in Agricultural Journalism. And she was part of a delegation of AAEA: The Ag Communicators Network members invited to Cuba.
Jennifer's an award-winning writer, columnist, and podcaster, recognized by the Kansas Professional Communicators, Kansas Press Association, the National Federation of Presswomen, Livestock Publications Council, and AAEA. In 2019, Jennifer reached the pinnacle of achievements, earning the title of "Writer of Merit" from AAEA.
Trips and accolades are lovely, but Jennifer says she is happiest on the road talking to farmers and ranchers and gathering stories and photos to share with readers.
"It's an honor and a great responsibility to be able to tell someone's story and bring them recognition for their work on the land," Jennifer says. "But my role is also evolving to help our more urban neighbors understand the issues our Kansas farmers face in bringing the food and fiber to their store shelves."
She spends her time gardening, crafting, watching K-State football, and cheering on her nephews and niece in their 4-H projects. She can be found on Twitter at @Latzke.
Subscribe to receive top agriculture news
Be informed daily with these free e-newsletters
You May Also Like
---