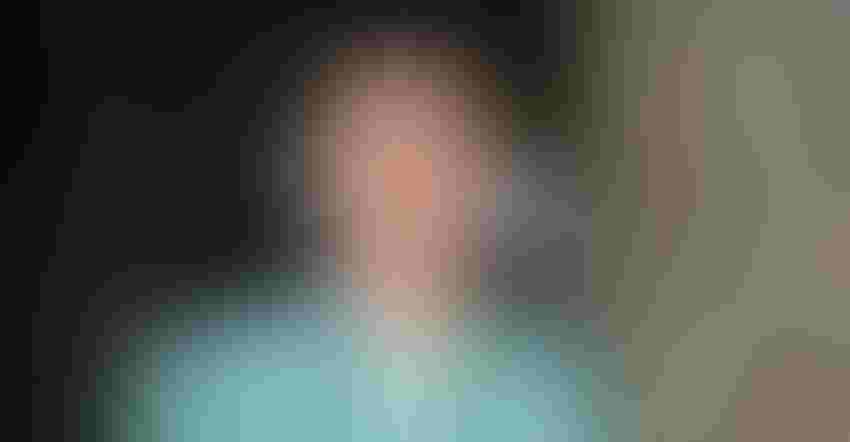 THE ONE AND ONLY: Nathan Blume hasn't let being the only boy on the team stop him from expanding his horizons during his state officer year.
By Nathan Blume
In 1969, girls had the opportunity to become members of the Future Farmers of America, now known as the National FFA Organization. This was a monumental step which has had a lasting significance that continues to influence the way in which FFA impacts its members, the community and the world of agriculture.
In fact, females make up 45% of the National FFA membership, and hold 50% of all leadership positions. I believe girls are going to continue to change this organization and make up an even greater percentage of the membership and leadership.
The realization
It was in March 2016 when I decided to submit my application to be an Indiana FFA state officer. Toward the end of April, there's a state officer candidate open house. When I attended, I learned something absolutely mind-boggling. Out of the 22 candidates, only five were boys, including myself. So, from the beginning, the list of state officer candidates was dominated by girls, and let me tell you, that did not change.
About one week before state convention and state officer interviews, there was one boy remaining — me!
Only one other time in history has there been only one boy on the Indiana FFA state officer team. There has never been a state officer team without a boy. I knew then that, no matter the outcome of the state officer selection process, it was going to be a transformational year for the Indiana FFA state officer team.
The reality
As a state officer, I've been asked several questions. There is one I've been asked more than any other: "Nathan, what is it like being the only boy on the team?" I would like to say I have developed a clever and precise answer, but I haven't. When I think about what it's like being the only boy, it just kind of seems normal. At this point, I couldn't imagine there being another boy on the team. I will say that it has added a few twists into my year, but nothing that I would classify as negative.
Living with six girls has taught me a lot of things, one being learning to wake myself up. Secondly, I've learned how to cook more than just mashed potatoes. Finally, I've realized the importance of the team, no matter what. 
I can truly say that I've witnessed the transformation the National FFA Organization has gone through. Just 48 years ago, girls weren't allowed to be FFA members. Now girls outweigh the Indiana FFA state officer team six to one. I have learned a lot during my time as a state officer, especially by being the only boy on the team.
Blume is the 2016-17 Indiana FFA state treasurer. He writes from Trafalgar.
Nathan Blume at a glance
Hometown: Morocco
Parents: Chris and Gina Blume
Chapter: North Newton FFA
Advisors: Ron DeYoung, Sabrina Tartar
SAE project: poultry production, equine science
FFA activities: chapter president, district treasurer, horse evaluation, poultry evaluation, forestry, essay and food science demonstration
Other activities: 4-H member, National Honor Society, academic spell bowl Education: attend Purdue University for a dual major in agronomy and agricultural economics with a minor in political science
Career: seek a position in agriculture policy  
Subscribe to receive top agriculture news
Be informed daily with these free e-newsletters
You May Also Like
---