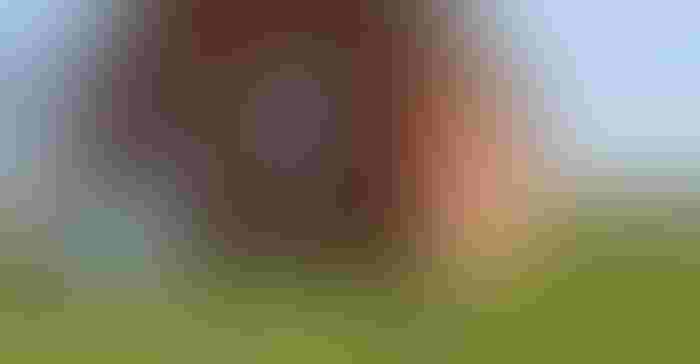 Phyllis Dean was working in a nursing home when she met residents who once attended a small one-room schoolhouse down by the Mississippi River. They told stories of their time spent at the only African American school in the small northeastern Missouri town of Canton. Dean wanted to preserve those memories.
The Lincoln School was built in 1880 in Lewis County. It remained open until 1955. In 1983 it was placed on the National Register of Historic Places. But the red brick building with white doors was only available to view from the outside. Inside, the interior was deteriorating. Dean knew she wanted to do something.
Protecting the past
The city of Canton agreed to sponsor a fund drive. "It is part of our history," Dean says. "I want children from schools, and anyone interested, to be able to learn about this part of our history."
Dean took an active role. She wanted the schoolhouse to be an educational museum.
Inside is a recreation of the schoolroom. However, she admits to taking a little liberty in design. Back in the early 1900s, the front of the classroom was by the double doors to welcome students. To accommodate tours, she moved the teacher's desk to the opposite end.
Still, many items remain the same. There are just three books on the teacher's desk. "They only had three books to learn from," Dean explains. "Not every student had a book. They learned the same things over and over and over from the time they came to school until they graduated in the eighth grade."
Personal touches
Along the north wall are signatures. "Last year when we opened the school up, a few members were still alive," Dean says. "We had them sign the wall."
There are also photographs of classes and individual portraits of students. Two of the students pictured were the first black students to graduate from Culver-Stockton College. One of the most notable students to attend Lincoln School was children's book author Eleanora Tate, whose first novel, "Just an Overnight Guest" (1980), was later released as a television movie on Nickelodeon.
But it is a copy of the Lord's Prayer on the desk that took on a special meaning when a former student came through and shared its significance.
"Every morning after the Pledge of Allegiance, they would say the Lord's Prayer," Dean says. "Then their teacher, Ms. Birdie, would tell them that others were not better than them because they went to different schools. She told them they were all equal in the eyes of the Lord."
Small one-room schoolhouses shaped rural America. Preserving their history and sharing their stories is important for our future. As the placard by the doors state, "A testament to rural education."
Subscribe to receive top agriculture news
Be informed daily with these free e-newsletters
You May Also Like
---