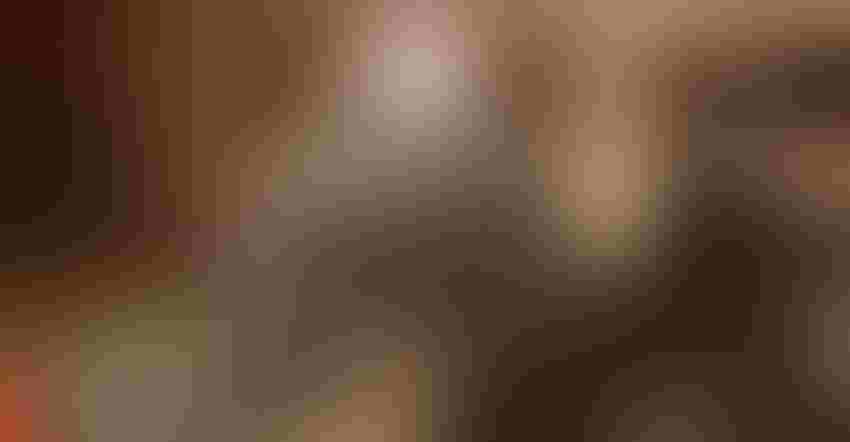 HARDY: Nathan said this little guy needed a good cold-weather name; I suggested Sven, but he wasn't having the "Frozen" reference.
The time: 10 p.m. The temperature: 6 degrees F (and dropping). The heifer: ready to calve.
None of this is a surprise to anyone who's ever worked with livestock — including the 14-year-old cattleman at our house, who was at the helm of it all.
Last fall, my son, Nathan, decided to buy a few bred heifers. He wanted to expand his herd faster than his annual show heifer project was allowing, and he wanted to raise more calves to sell, to earn more college money. All of this sounded like a good idea to us. More cattle equal more responsibility.
He and his dad watched the sale offerings last fall and decided to hit up one from the Welsh family, local Simmental breeders. They studied the catalog, Nathan made his list, he did the bidding, he wrote the check, and he came home with four bred heifers — two guaranteed to have heifers.
After a week of calf watch and three days past the "due" date, the first heifer calved. She did it around 8 a.m. on a Sunday morning. Very considerate of her. It wasn't even all that cold. She took right to the calf, cleaned him off and has been a great momma.
The second was the proverbial watched pot. We encouraged her to go ahead and have that calf when temperatures climbed up around 25 degrees. But no. She waited. And waited. And waited until it dropped to 6 degrees one night, with a forecast of minus 6 by sunrise.
Nathan went to the barn to check her around 10 p.m., and sure enough, water bag out. We all went out and pulled a nice-sized bull calf. The cow took right to him, cleaning him off. She didn't have much of an udder yet, so my husband gave the calf a bottle. They put him in the warming hutch, and before long, he was up and running around. By midnight, he was nursing his own momma — and Nathan checked them all night long from the cow cam in the house.
The next day, I asked him what he'd learned from all this.
He didn't miss a beat. "Well. You never know what's gonna happen."
Spoken like a true cattleman.
Comments? Email [email protected].
Subscribe to receive top agriculture news
Be informed daily with these free e-newsletters
You May Also Like
---