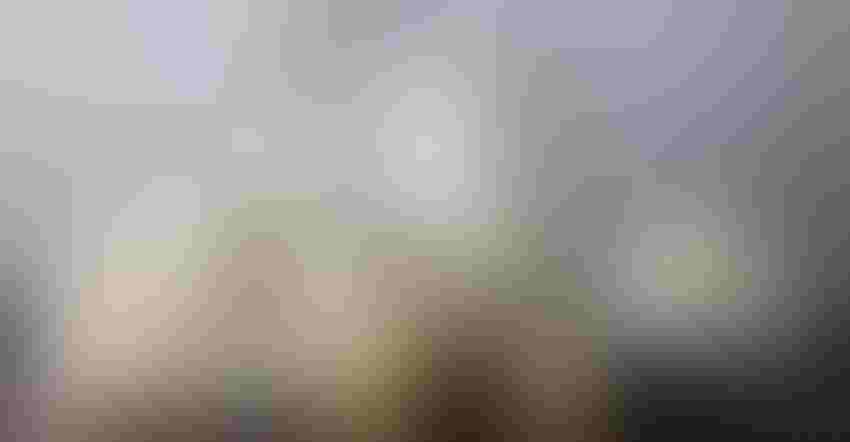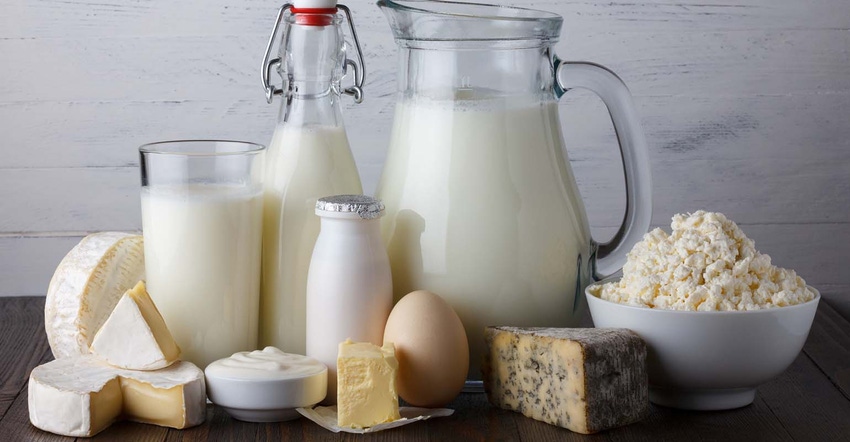 by Shruti Date Singh
The war of words between the U.S. and Mexico over trade has prompted concern over what might happen to cross-border shipments of corn and meat -- even avocados. But there's one market that's already feeling the effects: nonfat dry milk.
Futures prices in Chicago are down 12% this year. The decline is fueled largely by the "uncertainty stirred up by the heated rhetoric" between the two countries, said Ben Laine, an economist at CoBank Acb. While there's been no change in trade policy so far, buyers in Mexico have started searching for sources of milk powder other than the U.S., he said.
More than half of nonfat dry milk produced in the U.S. is exported and Mexico is the top destination. Agricultural trade between the nations has come under increased scrutiny as President Donald Trump has said repeatedly he wants to overhaul the North American Free Trade Agreement, accusing Mexico of gaining an unfair advantage from the accord. Mexico has rejected his claims, and in recent weeks has made overtures to Brazil and Argentina about securing farm supplies as an alternative to U.S. imports. 
"The trade issue is significant," said Beth Ford, chief operating officer of Land O'Lakes Inc., one of the largest U.S. farmer cooperatives.
Nonfat dry milk for June delivery rose 0.9% to 87.3 cents per pound at 12:55 p.m. on the Chicago Mercantile Exchange. The most active futures contract closed at a 21-month high of $1.0425 on Jan. 6. Historically, prices under $1 aren't unusual, but the commodity had been climbing steadily for several months before its slump this year, Laine said.
"It was a shock when that ended so abruptly," he said Wednesday. "It caught people off-guard."
Still, U.S. exports of nonfat dry milk to Mexico were strong in February, according to the latest data from the Department of Agriculture, totaling 56.3 million pounds, the highest since October 2015.
To be sure, the dairy market is dealing with a glut. In an April 11 report, the U.S. Department of Agriculture lowered its forecast for 2017 prices to 86.5 to 90.5 cents from an earlier range of as high as 97.5 cents amid plentiful domestic and international supplies.
U.S. dairy plants are running at full capacity to cope with rising milk production, Laine said. The volume not used for drinking milk or cheese is usually diverted to make powder, which can be stored more easily as inventory, Laine said. 
Arden Hills, Minnesota-based Land O'Lakes makes the powder as part of its butter production in states including California, a gateway for exports to Mexico and Asia. The dry-milk price decline is "very challenging" for processors, Ford said in a telephone interview.
"The journey is going to be a little bumpy," she said.
One savior for nonfat dry milk may be the weakening dollar, which may make U.S. supplies more competitive on the global market, said Dave Kurzawski, a senior broker for INTL FCStone Inc.
To contact the reporter on this story: Shruti Date Singh in Chicago at [email protected]
To contact the editors responsible for this story: Simon Casey at [email protected]
Patrick McKiernan
© 2017 Bloomberg L.P
Subscribe to receive top agriculture news
Be informed daily with these free e-newsletters
You May Also Like
---