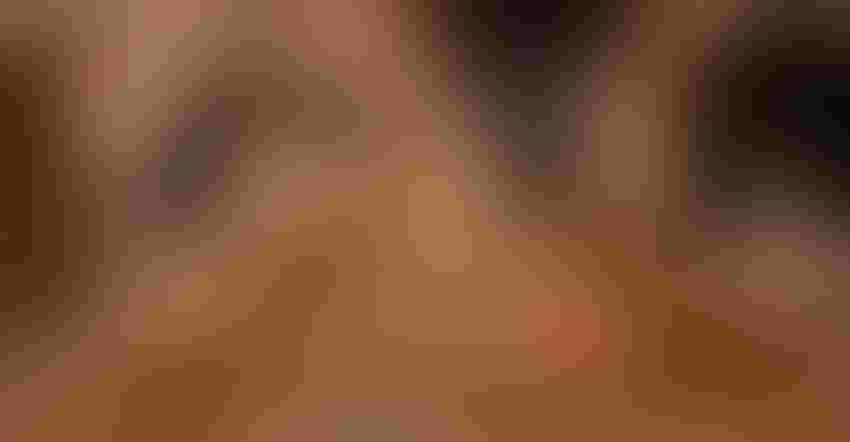 FARM DOG: Barb Helmink's Teutopolis, Ill., farm is home to Prairie Farmer's 2018 Favorite Farm Dog, Roxie, a 3-year-old Welsh corgi.
Nearly every farm has a faithful canine sidekick, and we'd love to meet yours! The Prairie Farmer Favorite Farm Dog Contest is open for 2019 and taking entries. And if we've learned one thing in our years of holding this contest, it's that Illinois farmers have some pretty incredible dogs. 
What about you? Is your farm dog tops? We're willing to bet the answer is yes. Make sure your dog gets his or her day by nominating them for the 2019 Favorite Farm Dog Contest. To enter your dog, send in your favorite photo and an essay sharing your dog's best stories, telling us exactly why they should be Prairie Farmer's 2019 Favorite Farm Dog. Please limit essays to 300 words.
In your essay, please include what makes your dog the perfect canine candidate. Include your name, address and phone number, plus the photographer's name. Entries are due March 25, and you can use the entry form below.
Prizes for you
The winner of the contest will receive a complete photo shoot of their dog on the farm, on the job and with family members, plus a 16-by-20-inch Modern Metals wall art hanging featuring their favorite dog photo, complete with his or her winning credentials. In addition, the first-place farm dog will receive $100; second place receives $75, and third place receives $50.
And don't forget the real prize: neighborhood glory for your four-legged friend.
Last year's winner, 3-year-old Roxie, lives with her owner, Barb Helmink, on their Teutopolis, Ill., farm. Roxie won for her plucky ability to join Barb morning and night for chores, barking to move dairy steers back from the feed bunk so Barb can feed them. But Roxie's had an even more important job on the farm: faithful companion and listening ear. After Barb's husband, Joe, died suddenly three years ago, her daughter Beth brought Roxie home for her. Turns out, Roxie was just what Barb needed.
"You can talk to a dog about all kinds of things," Barb says. Roxie follows Barb to the garden throughout the summer, lying in the cool soil as she waits. When the gardening and other chores are done, they sit for a spell in the swing that Joe built.
"We sit in the swing and we just talk," Barb says. "She's sure been good for me!"
Be sure to get those nominations polished and sent in by March 25. Send digital entries using the form below. Entrants must be 14 years of age or older; all photos become property of Prairie Farmer and will not be returned.
Subscribe to receive top agriculture news
Be informed daily with these free e-newsletters
You May Also Like
---