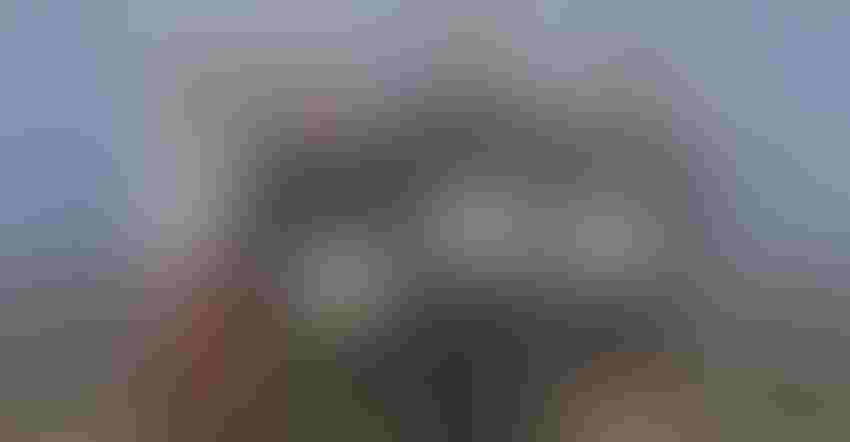 FUTURE WRITERS: Missouri Ruralist's College Farmer Laura Bardot (from left) recently presented the top three winners of the Larry Harper Young Writers Contest with their certificates during the Missouri State FFA Convention. The winners include Veronica Stoecker, third place; Drew Kientzy, first place; and Marlena Long, second place.
Courtesy of Missouri FFA
Herbicides are sprayed on farmland across the U.S. every year. Still, many individuals inside and outside of the agriculture industry are questioning their widespread use.
Consumers struggle over health concerns with the use of this technology. Advances in herbicides have created different formulations of herbicides for farmers and ranchers to help combat weeds. However, reports of crop damage from some of these products are raising questions even inside farm circles.
Missouri Ruralist posed the question, "Herbicide use in agriculture: Is it dangerous?" to FFA members across the state to hear what the next generation of agriculturalists think. It was the topic for the annual Larry Harper Young Writers Contest. The essay contest for FFA members is named after the late Larry Harper, who was a strong FFA supporter. He often challenged young people to discuss important ag issues of the day. Harper served as editor of Missouri Ruralist from 1976 to 1999.
The winners were announced during the recent Missouri State FFA Convention.
Here are excerpts from the top three essays.
Modernizing agriculture
"In 1996, the story of row crop farming was changed dramatically with the introduction of Roundup Ready genetically modified corn and soybeans. Long gone in the blink of an eye were the multiple passes through the field with the dreaded cultivator, and the rise of the sprayer came about. With booms 120 feet wide and moving at 15 miles an hour, hundreds of acres could be covered in a day, as opposed to just 40 with the cultivator. This innovation is considered one of the most impactful in the farming industry. Allowing one man to go from farming 200 acres to 2,000, herbicides were a truly revolutionary product for the agriculture industry." — Drew Kientzy, Silex, Mo., FFA
Know the source
"According to the International Agency for Research on Cancer, which is part of the World Health Organization, glyphosate is probably carcinogenic to humans.
"Nothing this serious should ever be taken at face value. After some research on the organization's findings, a few things were clear. The organization is made up of a panel of selected experts from many countries, and after a year of deliberation they met to discuss recent evidence and then classify different pesticides accordingly. The specific classification for glyphosate was used to define a probable carcinogen when there is not very much evidence in humans of the pesticide causing cancer, but there is evidence in lab-tested animals. The only cancer that was considered to have a link with glyphosate in humans was Non-Hodgkin lymphoma. It is a cancer that starts in the white blood cells in the immune system. There are many types of this kind of cancer, therefore their causes are harder to discern." — Veronica Stoecker, Russellville, Mo., FFA
Fear of unknown
"[University of Missouri Weed Scientist Kevin Bradley] quickly pointed out that GMOs have been under attack by certain groups since the introduction of Roundup Ready soybeans in 1996 [Monsanto]. Dr. Bradley says, "When consumers do not understand something, their first response is fear." I believe this rings true with GMOs and herbicides [Bradley].
"Herbicides, when used properly, are not dangerous.  In fact, they are safe and even necessary to continue to provide safe, abundant and affordable food.  However, all herbicides are not the same, and each one must be evaluated for the risks and rewards it offers before being accepted and adopted." — Marlena Long, Paris, Mo., FFA
Subscribe to receive top agriculture news
Be informed daily with these free e-newsletters
You May Also Like
---