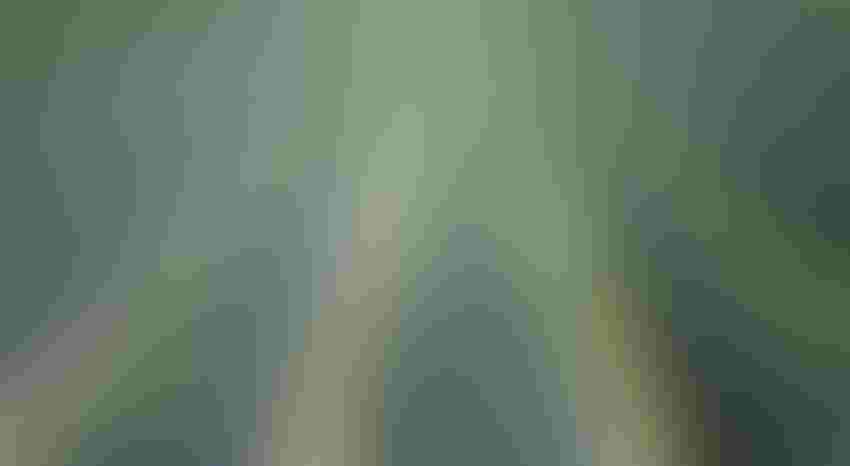 Organic strawberries grow in a California field. The University of California has started its first-ever institute for organic research.
Mark Bolda/UCANR
Armed with a $1 million endowment, the University of California system's first-ever institute for organic research has opened its doors to develop and adopt effective tools and practices for organic farmers.
Houston Wilson, a UC Riverside agricultural entomologist at the Kearney Agricultural Research and Extension Center, will function as coordinator of those efforts.
"This is a collaborative effort between UC and Clif Bar & Company who both have a vision of supporting this kind of holistic operation for organic agriculture," he says.
"It wasn't until a couple of years ago that anyone was hired explicitly to work on organic ag, but that effort is picking up speed and we now have the ability to benefit multiple disciplines within the organic production sphere," he said. "Our work will encompass a lot of top issues cited on needs assessments for organic agriculture like bugs, weeds, pathogens, irrigation --- everything is top priority because so little work has been done in this area relative to the amount of work that's gone into conventional agriculture."
Noting that farming is a holistic process where growers -- organic growers in particular -- are trying to integrate all the pieces of the puzzle, Wilson has a 7 year contract to find the right pieces and put them in the correct place to build a better picture.
The institute's mission will be to develop research and extension for organic production of things like rice, tree fruits, tree nuts, and raisins, commodities representing a significant portion of the entire Central Valley, but with very different cropping systems, he said.
"If you think orchards versus vineyards versus rice production, these are very unique systems in many ways and they represent a lot of practices in medium-to-large scale production," he said. "Our charge is to look at Central Valley agriculture and, given economies of scale, determine how California can benefit from more organic ag in these areas."
Needs assessment initiated
With only weeks on the job, Wilson has already initiated a needs assessment of organic agriculture throughout the state, utilizing surveys and focus groups to determine production needs within target commodities.
Although a national organic program was formalized into policy in 2002, it has undergone a slow morph through efforts like the California Certified Organic Farmers who are developing and defining what organic agriculture means for a state organic program.
"We created that ahead of most other states and USDA, CCOF, and spin-off groups have funded research into organic agriculture, helping to define that science," he said. "There is an array of entities that exist in California and we're trying to figure out where the UC Organic Ag Institute would best fit within that kind of group constellation to amplify production in the state."
There has long been discussion and dissention over just how well organic crops compete with conventional agriculture, with the contention that the environmentally sustainable alternative to chemically intensive agriculture can't produce enough food to satisfy a growing world appetite.
Wilson's take on that one: "We're working on a cost-benefit analysis for commodities across the state to determine where gains can be had by developing better organic practices. The argument about whether or not organic production can produce more yield is a hot topic. There are arguments that say organic can't yield as much as conventional and that may be because not that much has been invested in the organic effort compared to conventional agriculture. Metaphorically, it's like comparing a veteran player with a new kid on the team.
"What we're seeing is there are price premiums for certified organic production that entice growers to want to convert to organic," he said. "Our job is to work with them, to identify and develop industry practices that make that move even more alluring."
"California's organic farmers already benefit from existing pest management, irrigation, and crop production research, and the California Organic Institute will expand capacity to focus on challenges specific to organic farming, working with farmers so new organic farming techniques can be quickly applied," according to Glenda Humiston, UC Vice President of Agriculture and Natural Resources.
Subscribe to receive top agriculture news
Be informed daily with these free e-newsletters
You May Also Like
---