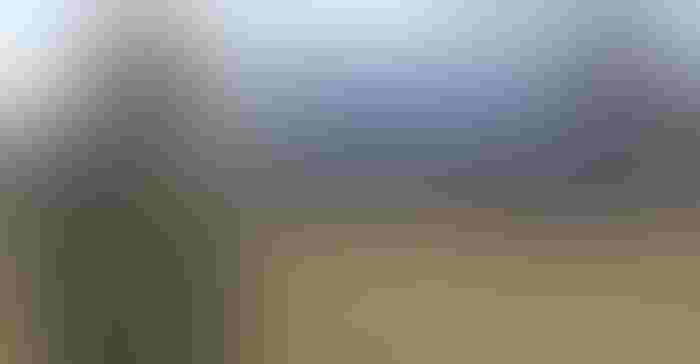 It's not uncommon for old heritage barns — constructed and crafted by early settlers — to meet their demise, whether it be falling down or purposefully torn down. It's less common for someone to construct a barn today using the designs of yesteryear — but not unheard of. Meet Justin Keiffer.
Keiffer, an engineer, hobby farmer, husband and father, has a fascination with old barns and farming that was laminated in childhood days on his grandparents' 80-acre farm in Carson City, Mich.
In 2011, Keiffer, with his wife, Stephanie, bought their home in Nashville, Mich., which was essentially new because it was used as a vacation home by the previous owners. With it came just over 8 acres.
"We started gardening and doing outside activities with the kids. But my vision for this place included a barn," Keiffer says, noting that he grew up spending a lot of time in his parents' 36-by-72-foot, hip-roof barn across the street from his grandparents' centennial farm.
He was getting ready to price out a pole barn when he got a lead on a timber-frame, hip-roof barn available to be torn down.
"I had salvaged the material and was going to reconstruct it, but my dad, being a licensed carpenter, didn't like the idea of used old oak lumber," Keiffer says. "He got me in touch with an Amish gentlemen who produces lumber, and after some calculations, I figured I could do the whole barn — with me doing the labor — for about the same as a regular 30-by-40-foot, pole-barn kit from Menards."
Keiffer did all the design work himself, using Google searches, old timber-frame books and USDA plans published in the 1940s for the rafters. Some of it was on paper, while also using computer-aided design software.
The concrete for the white pine barn was poured in the fall of 2019. "It's built on top of a concrete pad. However, all the columns are bolted into the concrete," Keiffer explains. "Underneath each column is a 4-foot-deep, 12-inch-diameter pillar of concrete that was poured with the floor. So, there's a pillar that is frost free to simulate an older barn being built on top of rocks and mortar. This barn is a bit of a hybrid."
Pricing out the barn, Arlin Ramer, the Amish wood supplier, quoted 55 cents per board-foot based on the volume needed. With about 13,000 board-feet for the whole barn, that equated to about $7,500.
The steel roof was estimated to cost about $3,500, and with about $1,000 into fasteners. The materials were priced between $11,000 and $12,000 for the entire barn.
"At the time, a kit at Menards was about $11,000," Keiffer says. "Instead, with my labor and the help of family and friends, we built this 30-by-48-foot barn with the whole upstairs."
With the additional cost of $2,500 in concrete, heavy equipment rental, purchase of tools and putting in the pasture, fencing and utilities, Keiffer says it was about $22,000 total for the entire farm and barn setup.
Function and fun
A 10-by-14-foot lean-to on the back of the building serves to store grain and allow cattle to come in. Young stock are housed there until old enough to go on pasture. Keiffer is raising a few steers for freezer beef, honeybees and minding about 130 maple syrup taps, while his wife manages the ducks.
"With two stories, this barn gives me more space for the same money and the look — I just love the look and what it offers," he says, going back to childhood memories of animal chores and playing in the hay mow of his parents' barn. "I wanted to give that opportunity to my kids," he says.
On rainy or cold days, or just to be out of the house, the Keiffers' four children, a boy and three girls ages 8 to 13, enjoy the mow, which features gym and tumbling equipment, musical instruments, games, two skylights and more. "They've got a slackline up there and all sorts of projects and random stuff — it's a mess, but in a good way," Keiffer says.
As much as the kids like their new play area, Keiffer says it was important to keep the barn functional. "Older barns have 8-foot ceilings at best. Mine are 11-foot ceilings," he says. "It gives me the space to pull equipment in, put in a lift or just have more shelf space."
The partially heated and insulated barn was finished in April 2020 and is 27 feet to the peak. About 12 feet of stairs take you to the second level. There's about a 100-square-foot space cut out of the second level around the stairs. "It was designed to be able to get things easily up and down, and to maybe someday use an elevator to put up straw or hay," Keiffer says.
While Keiffer did not use salvaged timbers for his barn, he did use some of the reclaimed barn wood for the interior walls of the insulated portion.
All in all, Keiffer is very pleased and says it was also good therapy for him as he was laid off shortly after the project started. "It really allowed me to work on the barn," he says. "I got my resume around, and exactly two months to the day, I was back on the job with the barn almost completed."
With the barn now complete, Keiffer says it was a wise investment. "But my wife is a little bit surprised how much time I spend out here on projects," he says with a smirk.
About the Author(s)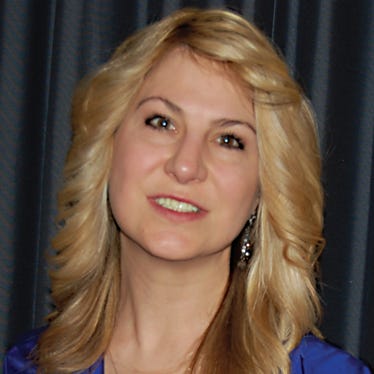 While Jennifer is not a farmer and did not grow up on a farm, "I think you'd be hard pressed to find someone with more appreciation for the people who grow our food and fiber, live the lifestyles and practice the morals that bind many farm families," she says.
Before taking over as editor of Michigan Farmer in 2003, she served three years as the manager of communications and development for the American Farmland Trust Central Great Lakes Regional Office in Michigan and as director of communications with Michigan Agri-Business Association. Previously, she was the communications manager at Michigan Farm Bureau's state headquarters. She also lists 10 years of experience at six different daily and weekly Michigan newspapers on her impressive resume.

Jennifer lives in St. Johns with her two daughters, Elizabeth, 19, and Emily 16.
Subscribe to receive top agriculture news
Be informed daily with these free e-newsletters
You May Also Like
---