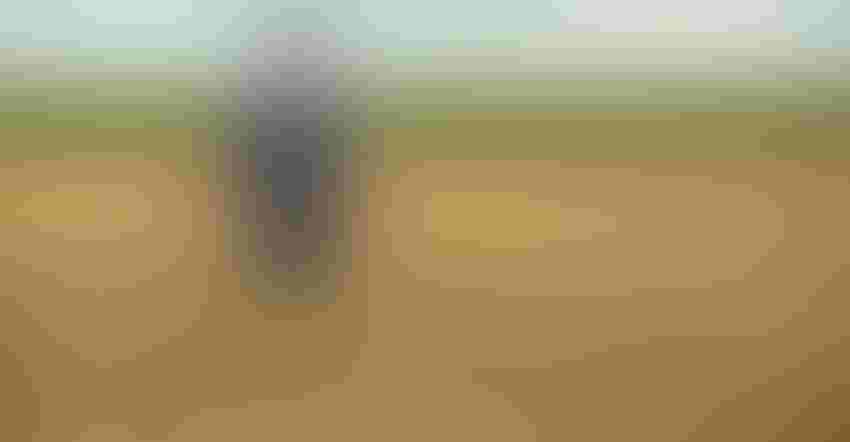 BE POSITIVE: Despite the current agricultural climate, control negative thoughts.
vanillapicsgettyimages
My dad was hardworking. Not a farmer, but a different kind of entrepreneur. Pops owned a construction company that built homes all across the state. There were years when jobs would pile up and the weather would get cursed for preventing progress. Even so, those were the good years. Demand was high.
Around Christmastime, his employees would all get nice bonuses. He knew the value of trusted and hardworking employees. Although much different than construction, most farmers can relate.
The building industry has its cycles, too. I was in my teenage years when the backlog of jobs slowly dwindled as interest rates sucked the industry into a downward spiral. Christmas bonuses were a thing of the past.
The choke hold continued for several years, and eventually, Pops shut down the business and reinvented himself, opening a woodworking business making furniture.
Unfortunately, for farmers, moving onto another profession is not that simple. Hanging on year after year is taxing.
Since 2013, farm income has been dropping steadily. This year, according to USDA, the average farm's income is projected to be 35% below its 2013 level. By most accounts, farmers are making about the same as they were 15 years ago. The trade war and the ensuing tariffs are like dumping salt on an already open wound.
Despite the current agricultural climate, there remains hope. And despite the layers of challenges pecking away at profitability, try and shift negative energy into finding good things in life.
I recently came across an article written by Monica Kramer McConkey of Eyes on the Horizon Consulting. It was published on the Upper Midwest Agricultural Safety and Health Center website.
During these challenging times, McConkey likens a farmer's negative thoughts to that of a war on weeds. Saying weeds are "recurring, damaging and relentless. And at the moment you think you are gaining the upperhand with an effective herbicide or tilling strategy, a new more invasive harmful variety appears."
When battling weather, low commodity prices and other factors beyond a farmers control, she says it's "critical that we manage our thinking. Our thoughts affect our feelings and thus our behaviors. Negative thoughts, like weeds, if left uncontrolled, will take over and choke out all that is good."
She urges farmers to control their thoughts daily and not let negative thoughts take a stronghold on happiness. Control what you can control.
As an agriculture family, we need to look out for one another. That means recognizing symptoms of depression, which include: depressed mood, change in sleeping (either too much or too little), change in weight or appetite, slowed movements, inability to experience pleasure, withdrawal from family and friends, fatigue or loss of energy, trouble concentrating, feelings of hopelessness, and thoughts of suicide.
Farmers are the toughest, most enduring people I know. They take great pride in taking care of the world by providing an abundant food supply. But they also need to take care of themselves and look out for one another.
Doctors, therapists, hospital emergency departments, mobile mental health crisis teams, faith community leaders, and county social service and Extension staff have resources available to help.
As we head into the Christmas season, it can be both a joyous and trying time. Make it a point to find good in every day.
To read McConkey's article, click here.
Subscribe to receive top agriculture news
Be informed daily with these free e-newsletters
You May Also Like
---