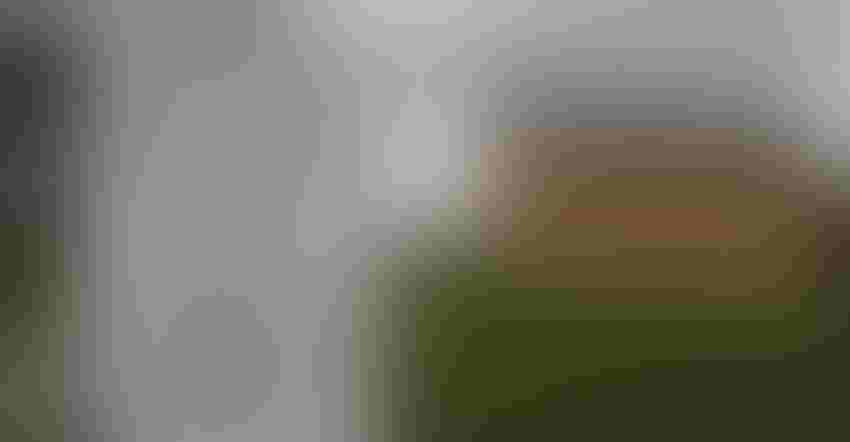 BIG BARN: Large for its day, the Filley Stone Barn is considered the largest limestone barn in Nebraska. It was built in 1874, with the stone quarried, moved into place and laid by the Filley family.
Photos by Curt Arens
Every farmer loves a good old-fashioned barn. Perhaps one of the most interesting barns remaining in Nebraska is located in Gage County near Filley.
The Elijah Filley Stone Barn, the largest limestone barn in Nebraska, is the only surviving structure left from Filley's successful Cottage Hill Farm, established in 1867 by Elijah, his wife, Emily, his father, Ammi, and his sons, Fitch and Hiram.
At first, the family lived in tents on their hilltop homestead, but over time, they decided not only to build permanent farm and home structures, but also to build them to be aesthetically pleasing and to last the test of time.
Prominent producer
Renting his first farm ground, by the spring of 1869, Filley finished tilling most of his own land and planted a windbreak and orchard. He was a prominent farmer and stockman in those early days, taking advantage of the development of the railroad in the vicinity in 1870 to ship cattle to market.
So, when the Panic of 1873 struck the region, along with severe drought and grasshoppers, he hired local residents who were out of work to help build his limestone barn, which was completed in November 1874 after 88 days of work.
Filley's father, Ammi, quarried the stone. Emily hauled it to the building site, and Elijah laid the stones himself. The large, unique barn is built into an embankment, and it displays unusual use of arched openings for the windows.
By 1881, Filley was shipping more than 500 rail-car loads of cattle and hogs. He was a director on the board at First National Bank of Beatrice, cattle exhibit superintendent at the Nebraska State Fair and a member of the State Board of Agriculture for many years. From 1880-81, he served as a member of the Nebraska House of Representatives, long before the state went to a Unicameral legislature.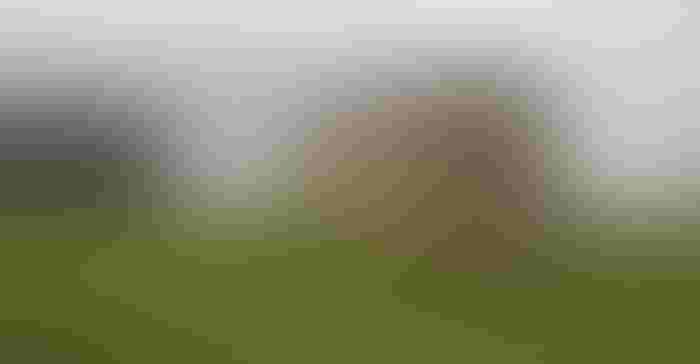 Listed on the National Register of Historic Places, in 1977 the barn was willed to the Gage County Historical Society by owner Edwin Pedersen, with over 3 acres of surrounding land and money for restoration.
Today, the barn is preserved by the historical society, and can be viewed from the outside at any time during the year. Private tours of 10 or more people can be scheduled through the Gage County Historical Society Museum in Beatrice.
View the barn from the road at 13282 E. Scott Road, Filley, Neb. A harvest festival is held at the site every October. Learn more at gagecountyhistory.org.
About the Author(s)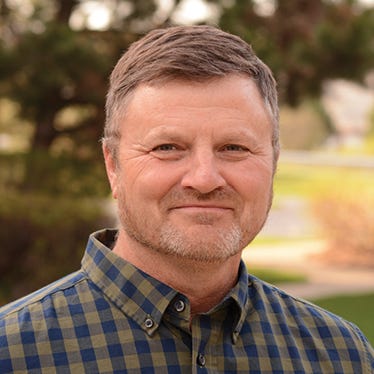 Curt Arens began writing about Nebraska's farm families when he was in high school. Before joining Farm Progress as a field editor in April 2010, he had worked as a freelance farm writer for 27 years, first for newspapers and then for farm magazines, including Nebraska Farmer.
His real full-time career, however, during that same period was farming his family's fourth generation land in northeast Nebraska. He also operated his Christmas tree farm and grew black oil sunflowers for wild birdseed. Curt continues to raise corn, soybeans and alfalfa and runs a cow-calf herd.
Curt and his wife Donna have four children, Lauren, Taylor, Zachary and Benjamin. They are active in their church and St. Rose School in Crofton, where Donna teaches and their children attend classes.
Previously, the 1986 University of Nebraska animal science graduate wrote a weekly rural life column, developed a farm radio program and wrote books about farm direct marketing and farmers markets. He received media honors from the Nebraska Forest Service, Center for Rural Affairs and Northeast Nebraska Experimental Farm Association.
He wrote about the spiritual side of farming in his 2008 book, "Down to Earth: Celebrating a Blessed Life on the Land," garnering a Catholic Press Association award.
Subscribe to receive top agriculture news
Be informed daily with these free e-newsletters
You May Also Like
---