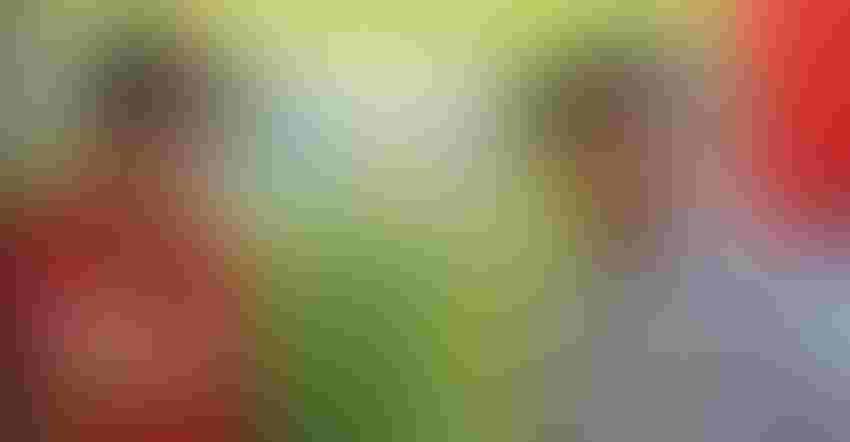 MEETING CHALLENGES: Nebraska Extension is relational, so in person programming and developing networking and relationships among producers is important. COVID-19 made Extension program delivery much more difficult, but even during a pandemic, Nebraska Extension educators and researchers continued their work, and found new ways to get information to producers.
Curt Arens
COVID-19 took a lot away from people, including producers. It also challenged those who serve the agriculture industry, including Nebraska Extension. But Extension is also quite resilient, able to come up with new ways to deliver important programming to farmers and ranchers, even during a pandemic.
"Over the pandemic, we've had to change the ways we've connected with our clientele," says Ashley Mueller, Nebraska Extension educator and disaster education coordinator. "However, we never stopped working for Nebraskans. Though many Extension educators worked remotely for much of 2020, we continued in our roles, identifying ways to reach our clientele and then making it happen."
After the bomb cyclone and floods of 2019 and the pandemic, Nebraska Extension continued to deliver. "It's not been easy, and there have been hard days and weeks," Mueller notes. "But I think this is a testament to the level of care and concern our organization has for Nebraskans."
The challenges during this time have been many. "At its core, Extension education is relational," Mueller says. "Our faculty and staff genuinely enjoy talking with clientele, visiting their farms and co-creating solutions to address their challenges. We care deeply about the people we serve, so it was really hard to have to change the ways we interacted with them and how we offered quality Extension education programs."
Training comes in handy
Extension personnel are trained in how to continually reflect and evaluate their work, and that training came in handy during these tough times. "I think that the pandemic required us to think differently about how to provide meaningful learning experiences for program participants," Mueller says.
"For example, due to directed health measures, my colleagues used registration processes for pesticide safety education training. In the past, participants could show up to any advertised training," she says.
This year, with registration in place, Extension educators were able to better plan and prepare for the number of participants. "As a result, we could be more efficient with our resources and time, and we could also focus on creating comfortable learning environments for everyone," Mueller adds.
Zoom was one of the real lifesavers during the pandemic for delivery of Extension programming. "What most people may not know is that Zoom was a familiar tool to Nebraska Extension prior to the pandemic," Mueller explains. "As a statewide organization, we have used Zoom to communicate and collaborate with each other for years. It's really allowed us to work in multidisciplinary, statewide teams on current and emerging issues."
Social media, Microsoft Teams, Google Drive and Workspace, and Slack are all technologies that were useful during the pandemic for Extension.
"Extension education doesn't just happen; it requires a lot of planning, coordinating and implementing," she says. "Tools like these can be incredibly helpful when it comes to creating and delivering meaningful and relevant learning experiences for our clientele."
The bottom line is the dedication and commitment of Extension. "We're here when they need us, whether that's in person, on the phone, or over Zoom, and we're not going anywhere," Mueller adds.
Subscribe to receive top agriculture news
Be informed daily with these free e-newsletters
You May Also Like
---