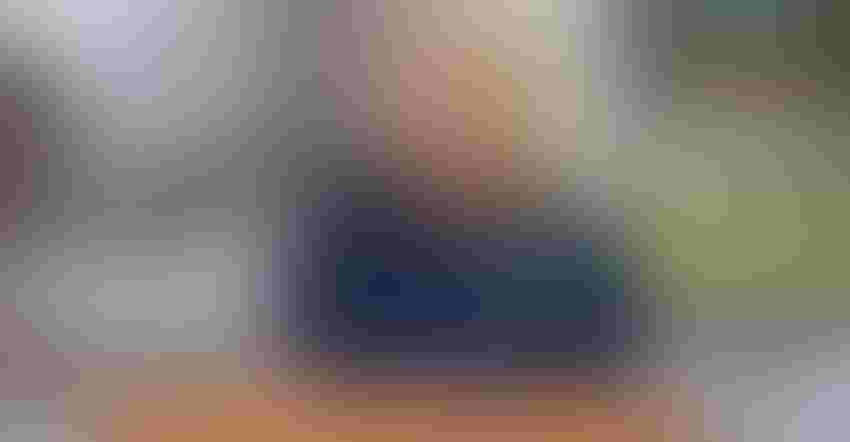 STATE FAIR FUN: One highlight of the year for Missouri Director of Agriculture Chris Chinn is addressing the crowd at the Missouri State Fair. She takes time to visit the livestock barns, 4-H building and FFA exhibits.
As the summer heat reaches its peak, Missourians from across the state are coming together in Sedalia for this year's Missouri State Fair. While there are plenty of attractions that draw in crowds, I like to think of the state fair as agriculture's largest family reunion.
There is nothing like the chance for the state's youth to showcase the projects they've spent an entire year working on. Whether it be livestock or produce, quilting or photography, their hard work and dedication shines through during the 11 days of fair excitement. Not only is this a chance for 4-H and FFA members to get recognition for their hard work, but it is also a chance to connect with people who want to learn more about agriculture.
Youth involved with agriculture are the industry's biggest advocates. In Missouri, we have an incredibly diverse agriculture landscape, including rice, cotton, corn, soybeans, beef and dairy cattle, hogs, poultry, timber, and a variety of fruits and vegetables. There are countless opportunities for kids to become involved with any part of agriculture they are passionate about.
Just like the annual Missouri State FFA Convention and State 4-H Congress, the state fair is a chance for young people to come together and share what they've learned and experienced over the last year. It is also a chance to do something more, and give back to communities throughout Missouri.
In 2017, Missouri Farmers Care launched the Drive to Feed Kids as an effort to combat childhood food insecurity and showcase Missouri agriculture. In rural Missouri, one in three children have empty plates at dinnertime. The Drive to Feed Kids is Missouri agriculture's response to childhood hunger in the state.
The event coincides with the Missouri FFA Food Insecurity Service Day, which allows FFA members from across the state to come together and pack meals for kids in need. This event not only brings young FFA members together for a day of community service for Missouri food banks, but also educates them on the issue of childhood hunger. They are then able to take that information back to their local chapters and share their motivation in the fight against food insecurity.
The state fair is an exciting time for Missouri agriculture. It is a chance for all Missourians to catch a glimpse of the awesome impact agriculture has on the Show-Me State. I am proud that our state is home to so many youths involved in agriculture, whether they're in blue jackets or green blazers. They are the next generation of farmers, ranchers and agriculture advocates that will continue to lead Missouri forward.
To find out more about the Missouri State Fair, held Aug. 9-19 this year, visit mostatefair.com. This year's fair theme is "Come Home." For more information on the Missouri Department of Agriculture, visit us on Facebook or at agriculture.mo.gov.
Chinn is the director of the Missouri Department of Agriculture and a hog producer from Clarence.
About the Author(s)
Subscribe to receive top agriculture news
Be informed daily with these free e-newsletters
You May Also Like
---