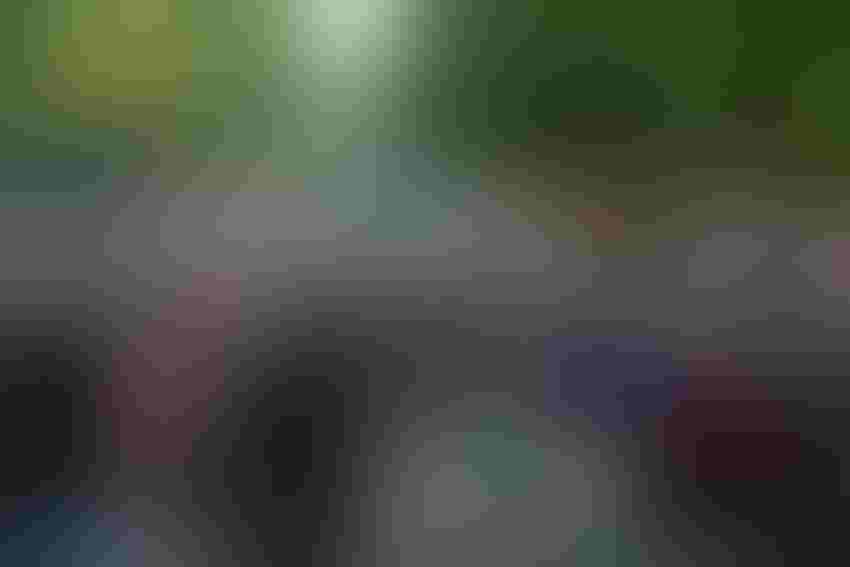 BIG GET-TOGETHER: The Minnesota State Fair is one of the largest and best-attended expositions in the world, according to its governing board. The fair annually attracts more than two million visitors.
Paula Mohr
Noting that it was the only choice available, the board of managers of the Minnesota State Agricultural Society voted to cancel the 2020 State Fair.
The announcement was made May 22 by general manager Jerry Hammer following the board meeting. The ag society governs the Great Minnesota Get-Together—the Minnesota State Fair. The 2020 event was scheduled for Aug. 27 through Labor Day, Sept. 7.
"It isn't a difficult decision. It's the only decision," Hammer said in a statement released to media. "It's the right thing to do."
Hammer explained that navigating health risks was at issue, as well as how the State Fair's network of agriculturists, vendors, artists, entertainers, competitors, amusement operators, sponsors, State Fair staff, fair partners and participants would be able to fully participate in the fair.
"In a normal year, preparing for the Minnesota State Fair is a year-round operation and a mammoth undertaking," Hammer said. "In the midst of a global pandemic, it is impossible."
He acknowledged that it is a challenging time for students in youth agriculture programs. More and more livestock exhibitors, entertainers and attraction operators are concerned with going on the road this summer.
"Some commercial exhibitors are past their deadlines for getting products and now there's even a question of adequate supplies for food vendors. And many are having trouble finding people who are willing to work in crowds," Hammer said.
Hammer has said more than once that the state fair must be a "full-on" celebration. He reiterated that in his statement.
"Can you see social distancing on a Park & Ride bus or at the Bandshell? One at a time on the Giant Slide? Can you imagine standing six feet apart in line for cookies?" he asked. "Me neither. The State Fair needs to be a full-on celebration."
Since its inception, the fair has been held every year with only five exceptions: In 1861 and 1862 due to the Civil War and U.S.-Dakota War; in 1893 because of scheduling conflicts with the World's Columbian Exposition in Chicago; in 1945 due to federal government travel restrictions during World War II; and in 1946 due to a polio epidemic.
Disappointing, yet understandable
As important as the State Fair is to agriculture and the opportunity to tell ag's story, Minnesota Farm Bureau president Kevin Paap said safety is number one with Farm Bureau and others.
"It's disappointing but understandable," Paap said, when asked to comment on the cancellation. "The State Fair is the best way we can communicate with consumers in a concentrated time frame. We are proud of our State Fair and connecting with consumers. Now we have the opportunity to try something different, maybe connect virtually with consumers."
Gary Wertish, Minnesota Farmers Union president noted the decision was not unexpected.
"There's disappointment but the board made the right decision under the circumstances," Wertish said. "Peoples' health is more important."
Wertish said MFU staff and members appreciated being able to connect with consumers and educate them about food production at the Farmers Union coffeeshop and café at the State Fair. They look forward to doing that next year, he added.
Hammer said in his statement that fair staff are grateful for the understanding and support of everyone who makes the State Fair possible.
"The best thing we can all do right now is to help the world recover and heal," he concluded. "In the meantime, your team of State Fair pros is working hard to come back bigger, better, stronger and smarter in '21. We'll see you next year at the Great Minnesota Get-Back-Together."
The 2021 Minnesota State Fair is scheduled for Aug. 26 - Sept. 6.
An updates page on the fair's website, which includes a link to extensive questions and answers regarding the cancellation, is available online at https://www.mnstatefair.org/updates/
A video message from Hammer is available here:
About the Author(s) Paula Mohr has been editor of The Farmer since 2004. She enjoys covering a wide range of topics that are of interest to Minnesota producers.
Subscribe to receive top agriculture news
Be informed daily with these free e-newsletters
You May Also Like
---