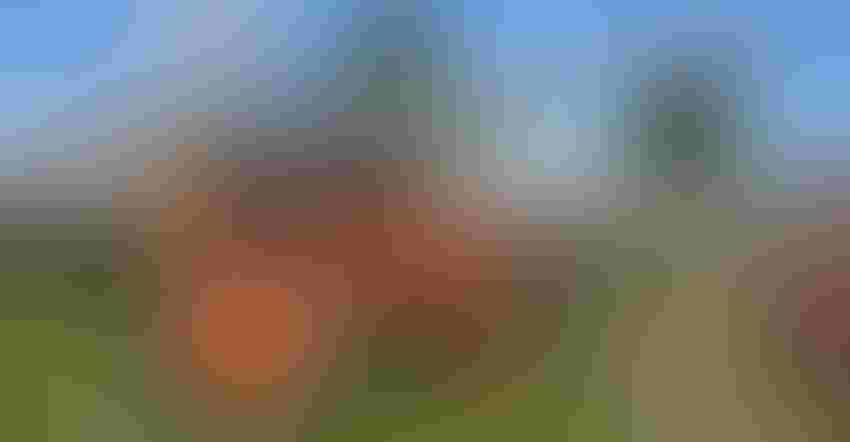 OLD-TIME EVENTS: Wheat-threshing demonstrations may be harder to find as older people who work with the machines decide it's time to give up their hobby. The demo pictured is from the Indiana State Fair. Demonstrations go on daily there during the fair.
If it's a weekday, Marshall Martin might be in his office in the Purdue University Agriculture Administration building, fulfilling his duties as an administrator. Or he might still be wearing his coat and tie while holding a farmer meeting at the Beck Ag Center to get their input for the future. Or, he may be leading a tour of important guests through any number of facilities, including the Indiana Corn and Soybean Innovation Center at the Agronomy Center for Research and Education.
If it's after hours, he might be working on one of his prize tractors in his shop at home. Or he might be off driving a tractor to help a friend in need. Martin is truly a man of many hats!
"I enjoy what I do, no matter what it is," Martin says. Just a couple of years ago, he took on the challenge of serving as the first director of the Purdue Soybean Center and helped develop the idea of a soybean showcase to show off work underway at Purdue. Today it rotates every other year with the Purdue Corn Showcase.
On July 28 and for many days before that, you'll find Martin on the grounds of the Tippecanoe County Amphitheater near Battle Ground, Ind., preparing for the 38th annual Tippecanoe Steam and Gas Power Show. Martin is president of the Tippecanoe Steam and Gas Power Association, which sponsors the show.

FAVORITE HAT: Marshall Martin completes a radio interview wearing one of his favorite shirts and hats as he prepares for the Tippecanoe Steam and Gas Power Show.
This year's event will be bittersweet, Martin says. It's the last show the group will hold. Assets of the group, including those used to put on the show, are being disbursed.
"It was a tough decision, but we had to face the fact that with our members getting older, we just didn't have the manpower to continue putting on the show," Martin explains.
He intends to send the show out with a bang with a great show this year. Learn more at tsgpai.org.

READY FOR VISITORS: Here are just a few of the tractors you will see at the Tippecanoe Steam and Gas Power Show on July 28.
Subscribe to receive top agriculture news
Be informed daily with these free e-newsletters
You May Also Like
---