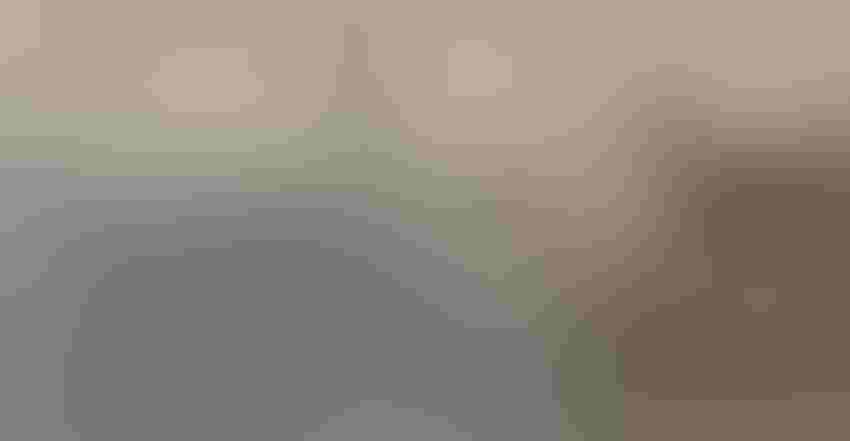 FASTER DIGGING: B.H. Pugh of Topeka was the inventor of the mechanical potato harvester shown here. With the machine "one man and a couple of boys" could harvest potatoes that previously required a whole team of workers.
The turn of the century saw the invention of multiple machines and tools to make life in the factory and on the farm a little easier.
Kansas had no shortage of those creating the machinery needed. One of those was B.H.. Pugh of Topeka, Kan., whose "Potato Digger and Loader" was featured on the cover of the October, 1907 edition of Kansas Farmer. Mr. Pugh was organizing a company to manufacture his digger, and expected to offer it for sale by the following spring, 110 years ago in 1908.
100 years ago
The world needed more meat in June of 1918, and America was experiencing a surplus of beans. Therefore, USDA was urging all Americans to eat more beans, lest the stored supplies become infested with weevils and rendered inedible.
70 years ago
It was in June of 1948 that Sen. Arthur Capper, R-Kan., publisher of Kansas Farmer, announced that he would not seek another term in the U.S. Senate. He was 83 years old and said it was "something of a wrench" to leave behind his work on the Senate Committee on Agriculture, of which he was chairman. Capper served five terms in the Senate, a total of 30 years.
60 years ago
The Cold War was raging as summer of 1958 rolled around, and the threat of nuclear war was spurring research in growing food in soil contaminated by radioactive fallout. "Project Green Thumb" research showed that adding lime to the soil reduced contamination of food with fallout. Soil with a high level of calcium concentration resulted in a sharp drop in the amount of strontium-90 in alfalfa, lettuce and grass.
50 years ago
The most popular tree in the 1968 Kansas Extension tree distribution program was the black walnut. A total of almost one million trees were sent to landowners in every Kansas county. Of those, 41,000 were black walnuts, more than seven times the number planted in 1967.
20 years ago
Sen. Chuck Hagel, R-Nebraska, was fighting the growth of the EPA. Hagel asked for a 25% cut in the agency's funding, citing problems in Nebraska with the EPA's "disregard for private property rights, sound science and common sense." He urged Congress to act to "get control of a runaway train."
Goerzen is Executive Director of Old Cowtown Museum in Wichita, Kan.
Subscribe to receive top agriculture news
Be informed daily with these free e-newsletters
You May Also Like
---