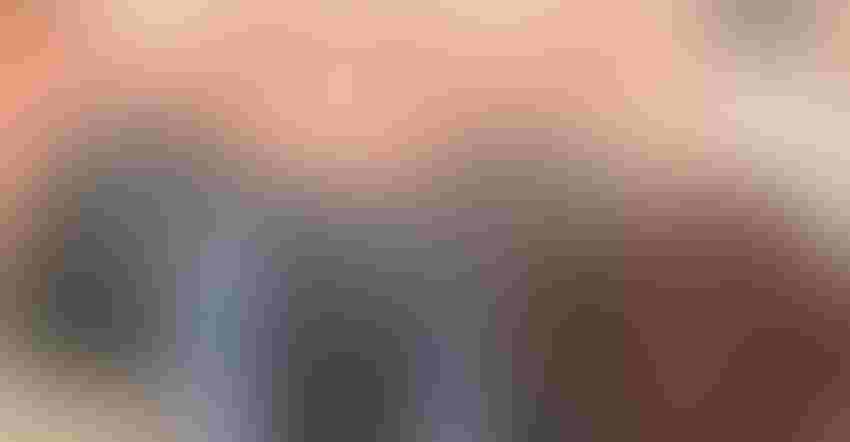 2022 WINNERS: This year's Master Farmers are (from left) Darryl Brinkmann, Carlyle, Ill.; Curt Zehr, Washington, Ill.; Jim Raben, Ridgway, Ill.; and Doug Schroeder, Mahomet, Ill.
Holly Spangler
Where did the Prairie Farmer Master Farmer awards program come from?
Back in 1925, Prairie Farmer gave its first Master Farmer awards at a ceremony in Chicago, where the magazine honored 23 Illinois and Indiana farmers as Master Farmers and presented them with gold medals. The program was initiated by then-editor Clifford Gregory as a way to recognize hardworking, salt-of-the-earth Illinois farmers for doing what they do better than anyone else.
Related: Meet the 2022 Master Farmers
The program has become a hall of achievement like no other for Illinois farmers, because it honors farmers who seem to do it all — combining top agricultural production skills with community service, grassroots achievement and dedication to their families. They are the folks who make rural communities tick.
From the beginning, the award was unique in that a significant portion of the judges' scoring hinged on the farmers' community involvement. That tradition continues today.
The Master Farmer award was discontinued in the early 1930s due to economic hardship. Editors explained, "At that time, farmers were gripped with the despair of the Depression years. Citation for excellence would have seemed ironic when the farmer's principle concern was survival."
But Prairie Farmer brought the award back in 1968, naming 10 Illinois farmers as Master Farmers. That year, the average farm size was 675 acres and the top corn yield was 137 bushels per acre. An impressive soybean yield topped out at 30 bushels per acre.
Partners
Prairie Farmer is grateful to Growmark for its continued support of the Master Farmer program. Since 2009, Growmark has provided the financial assistance necessary to continue the awards program.
The company's commitment to caring for the local ag community dovetails nicely with Prairie Farmer's mission to maintain the heritage and honor of the Master Farmer awards. Like the Master Farmer award, the Growmark system was born during the 1920s. In 1927, nine local co-ops formed the Illinois Farm Supply Co., which is now known as FS.
"It's an honor to sponsor this prestigious award. Individuals recognized as Master Farmers embody the qualities and competencies of this noble profession we are so proud to serve," says Mark Orr, Growmark CEO.
In 1925, the editors at Prairie Farmer believed the values of a Master Farmer were worth recognizing as a way to help farmers take pride in themselves and their jobs. They felt it was important to recognize farmers for excellence the same way an individual in any other profession is honored.
The same sentiment holds true in 2022, as Prairie Farmer and Growmark honor four new Master Farmers because their actions and beliefs, both on and off the farm, capture the essence of this award.
Subscribe to receive top agriculture news
Be informed daily with these free e-newsletters
You May Also Like
---