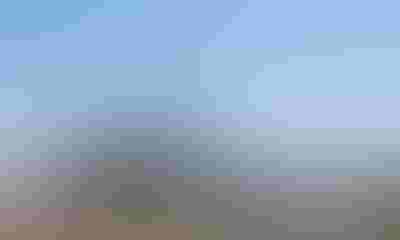 Assessing the outlook for agriculture right now can be difficult. Lower commodity prices have stressed profit margins and cash flow on many farm and ranch operations, exposing producers more to production, market and financial risks. Making production and risk management decisions in the current economic climate is much more difficult than it was just a couple years ago. While producers as a whole generally hold strong balance sheets with substantial equity to weather a downturn, making good, informed management decisions will be critical to success in the year ahead.

SOUND DECISION-MAKING: Making production and risk management decisions in the current economic climate is much more difficult than it was just a couple years ago, and making good, informed management decisions will be critical to success in the year ahead.
Gathering valuable information and incorporating it into sound management practices and decisions is an important place to start. Producers can find relevant production, marketing and financial information from numerous sources on a continual basis, but knowing how to use that information is just as important. Taking part in educational programs, reviewing materials and consulting with professionals in the agricultural sector can all help develop the information and knowledge base to make good management decisions.
Numerous educational programs from Nebraska Extension and other organizations, firms and professionals are available. With a focus on production, marketing, finance, farm transition and other topics, these various programs can help producers manage the wide range of risks on their operations and plan for success ahead.
One of the numerous programs coming up provides a good example of the information producers can use and also highlights a collaborative effort to reach producers across the state. Nebraska Extension and the university's Department of Agricultural Economics are partnering with the ag television show "Market Journal" to combine the annual Cornhusker Economics Outlook meetings with a "Market Journal" Roadshow. Joining the content and expertise of the outlook series with the focus and attention of "Market Journal" will provide producers with the information they need and the ability to apply it in their operations.
A major look at farm finance will help producers assess the current situation and their position and performance. While the trends have not been good for most producers in the past couple of years, understanding their financial position, past performance, performance relative to peers and the projections for what lies ahead can help them manage their financial position and risk exposure.
Discussion from Jay Parsons, Extension specialist at UNL, and Tina Barrett, director of Nebraska Farm Business, will set the stage and focus on key financial indicators, decisions and management strategies. Results of surveys conducted over the summer by UNL and the Nebraska Department of Agriculture will highlight the issues and the management decisions to be made.
Future for agriculture
Studying the ag outlook, including the commodity markets and the political arena, can also help you position your farm or ranch for the challenges or potential opportunities ahead.
Regardless of whether grain and livestock markets will offer sufficient or attractive pricing opportunities, producers will need to effectively manage their price risk, including a substantial focus on controlling input costs and managing input price uncertainty. Even in the policy arena, producers face the uncertainty of what lies ahead under a new president and what that means for future farm, trade, tax and regulatory policy. A panel discussion — including Extension specialists Cory Walters on crop outlook, Brad Lubben on policy outlook, and a panelist to be named on livestock outlook — will work with Jeff Wilkerson, host of "Market Journal" to address the current outlook, and engage producers in a discussion of outlook and management decisions.
The agenda would not be complete without a focus on the weather and the climate outlook. Making management decisions not just for next week's weather forecast, but for longer-term weather is important. Production decisions, machinery selection and other management strategies can all be impacted by changing weather and climate conditions. Al Dutcher, Extension agricultural climatologist and a "Market Journal" regular, will discuss the weather and climate outlook, providing producers valuable information not just for the near term, but also for longer-run decisions and strategies.
With a full agenda of information and a focus on applying it to sound management decisions, these outlook meetings, like many other programs from Extension and other organizations, should help producers manage through the current situation and position their operation for future success. The Cornhusker Economics Outlook and "Market Journal" Roadshow is scheduled Nov. 28 to Dec. 2 in Kearney, Sidney, Norfolk and Lincoln. More information on exact dates, time and locations is available at UNL's ag economics and "Market Journal" web pages, and through local Extension offices. The program is free to participants, but registration is encouraged for planning purposes.
Lubben is an Extension policy specialist at the University of Nebraska-Lincoln.
Subscribe to receive top agriculture news
Be informed daily with these free e-newsletters
You May Also Like
---