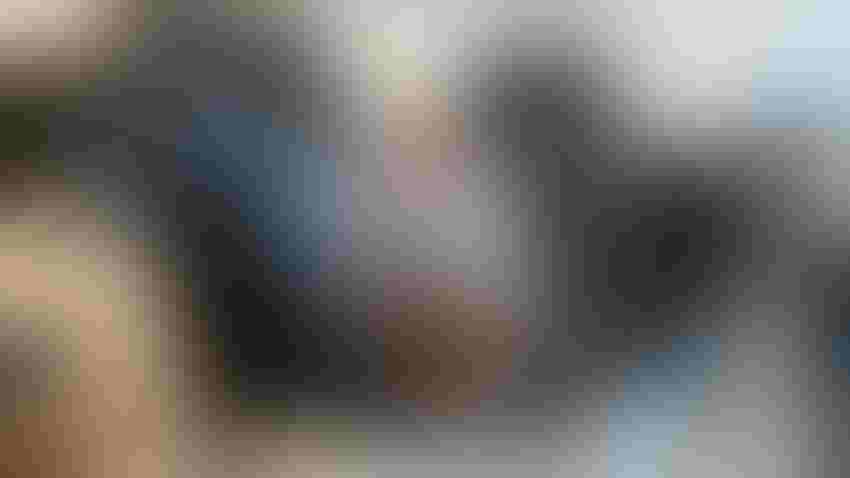 SCOOPS OF FUN: My grandson, Grayson Jaouni, enjoys a cup of ice cream on a hot summer day. Local ice cream parlors like our hometown Udderly Moolicious offer amazing ice cream and dairy décor like this dairy cow bench seat.
Photos by Mindy Ward
Those eyes. That smile. Pure delight.
It was not our first trip to the hometown ice cream parlor, Udderly Moolicious, but you wouldn't know it. With every spoonful, my grandson laughed his way through the entire cup of "Cowdough."
He had the ice cream mustache, and cheeks smeared white or chocolate, depending on whose cup of ice cream he robbed. And with the last bite, he proudly stood on the chair and stated loudly (OK screamed), "More."
My grandson's reaction to ice cream made me realize, I've forgotten how to enjoy the experience of eating this dairy treat on a hot summer day.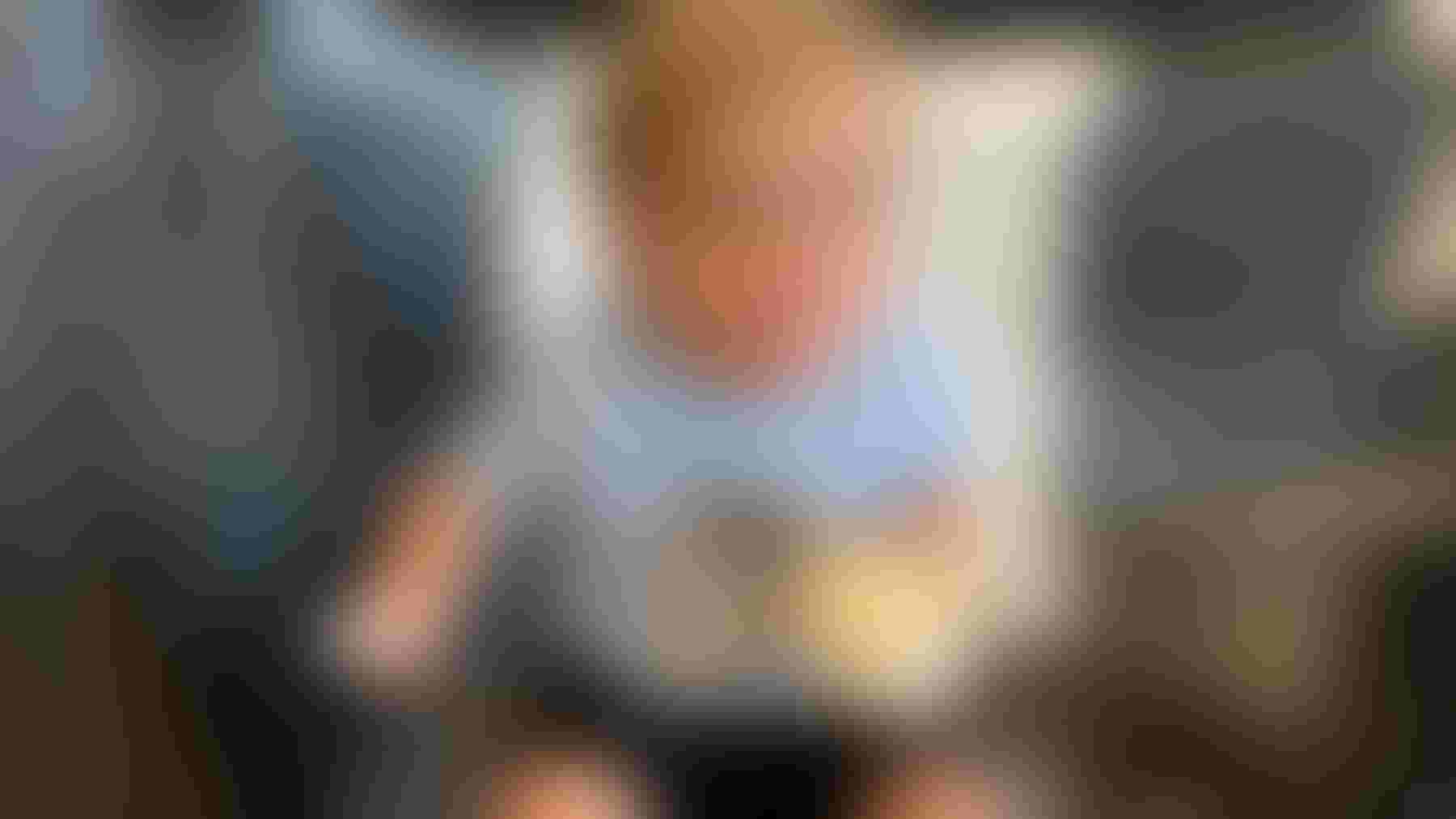 TIME TO CELEBRATE: My grandson is learning early about the greatness of dairy products like ice cream. It's time we all shared with the next generation the amazing work of dairy farmers and cows to bring them these tasty treats.
As a kid nothing was better than a visit to the local ice cream shop. My sister and I would press our faces up against the glass and peer down at the tubs full of dairy goodness. There was strawberry, butter pecan and chocolate.
If we felt really ambitious, we would make our own two-scoop combinations. Nothing says summer like chocolate chip and chocolate chip mint ice cream — you feel me, just the right amount of mint and chocolate when you combine them.
Today, ice cream is on another playing field. Gone is the need to combine scoops to get a cool creation. Flavor gurus at new age parlors bring it to you in just one scoop, and their concoctions are amazing.
In our hometown, you can't go wrong with the Brookie — chocolate ice cream with pieces of brownie and cookie. Then there is Mooey Gooey — if you're from Missouri you know — an ooey gooey butter cake lover's dream ice cream.
I love all things dairy — cheese, butter, chocolate milk — but especially ice cream. However, I believe who you share that cup or cone with makes the experience.
I encourage you to grab someone, whether family or friends, and head to the ice cream parlor this summer. It will surely put a smile on your face. And if you have littles, you may receive a bonus of a sticky chocolate handprint on your white T-shirt. Totally worth it.
Subscribe to receive top agriculture news
Be informed daily with these free e-newsletters
You May Also Like
---