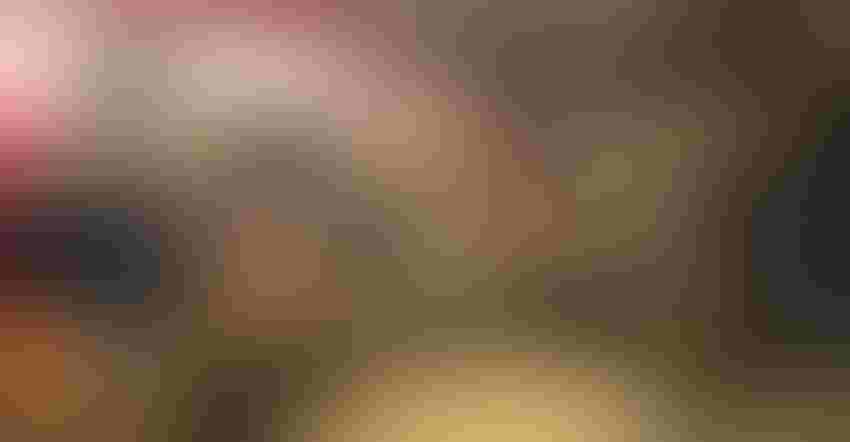 BOTTLES AND BLOOMS: A few years ago, Robin Hill Farm & Vineyards thought of a new way to attract people to the winery. They partner with nearby Anchored Roots Farm for a cut flower workshop, pairing the event with some wine.
Shelby Watson-Hampton
My mom has one significant phrase that she breaks out regularly: "Well, at least we're making a memory!" 
Friends, this phrase does not appear when things are cozy and life is sweet and rosy, and we are expected to savor and enjoy and recall the moment. 
Oh no, this one is uttered when things go absolutely sideways. 
Fall through the ice in the creek on Christmas Day? Making a memory. 
The brand-new bridal suite that you built for your fledgling farm wedding business flooding the night before your own wedding? Making a memory.
Mom throws this phrase out when the moment needs diffusing. When I'm ready to facepalm over something annoying and unexpected, I sometimes remind myself, well, at least we're making a memory. 
We live in the rural countryside of our county, in a town so small it no longer has its own post office. Yet our county has more than 1 million people.
I grew up in Prince George's County, Md., which borders Washington, D.C. Where we live, in the region known as the DMV — where D.C, Maryland and Virginia join — the big cities get all the attention and the suburbs are the ever-increasing borderland, but the countryside is not that far away. 
On the Maryland side of the Potomac River, the nearest farm from the White House, Miller Farms, is only 12 miles away as the crow flies. Our friends own the farm, which is in its eighth generation of operation within the same family, and at this point, they're surrounded by urban development. That might be depressing for most farmers. But they got lots of customers. 
Talk about turning a negative into a positive. The Millers declined to sell their land and instead pivoted their business to meet modern needs. They have a place where people who want local, fresh options from the farm can visit.
For the commuters who want to stop on their way into D.C for hot doughnuts and coffee, the farm bakery opens at 5 a.m. If the kids need a place to pick pumpkins and make those fall memories, they have a hayride for that, too.
It's impressive. And it's a testament to the truth of business that if you're not growing, you're dying.
If you have a new idea for your farm, don't be afraid to speak up, no matter how far out there it is. Do the research, run the numbers and take the calculated chance, if you can. 
You have international companies such as Airbnb, HipCamp and Harvest Hosts that cater specifically to farmers who do farm stays. It's a big business that brings in millions each year. 
Several agritourism farms around me now host zombie paintball at Halloween. They load folks up on the wagon, give them 200 paintballs in a gun and drive them through the cornfield where they shoot at live humans dressed as zombies. It is insane, and people love it.  
A few years ago at our farm, we added a new workshop series that has been very popular with our winery customers. At that time, my friend Priscilla just started her new cut flower farm, Anchored Roots. We decided to team up and see if we could create some sort of offer that would bring our customers together and allow us to collaborate, and that's how Bottles & Blooms was born! 
With the Bottles & Blooms series, we usually offer three workshops throughout the year: Mother's Day, summer blooms and the Thanksgiving centerpiece. Priscilla cuts her flowers on the farm fresh that morning and then brings them up to our farm, where we host the class on the winery patio.
Participants receive instruction from Priscilla on how to build their bouquet centerpieces, the vase, tools, and all the fresh seasonal flowers, reeds, ferns, and various trimmings and accouterments that she brings with her, as well as a glass of wine of their choice from our bar.
At one of our summer Bottles & Blooms classes, I was moving among the groups and chatting with customers. I overheard a few of them talking about going for a late brunch after the class, and I stopped dead in my tracks for a second. I came up with a new idea: bottles, blooms and brunch!
My mom has a friend who runs an omelet and waffle station as a catering option for parties. We could hire him and provide an upscale blooms workshop with a brunch and champagne added in. I suggested the idea, and everyone was enthusiastic. I'm looking forward to adding it to our repertoire. 
It all just proves that a little wit, wisdom and innovation can go a long way!
Watson-Hampton farms with her family on their fourth-generation family farm in Brandywine, Md.
Subscribe to receive top agriculture news
Be informed daily with these free e-newsletters
You May Also Like
---