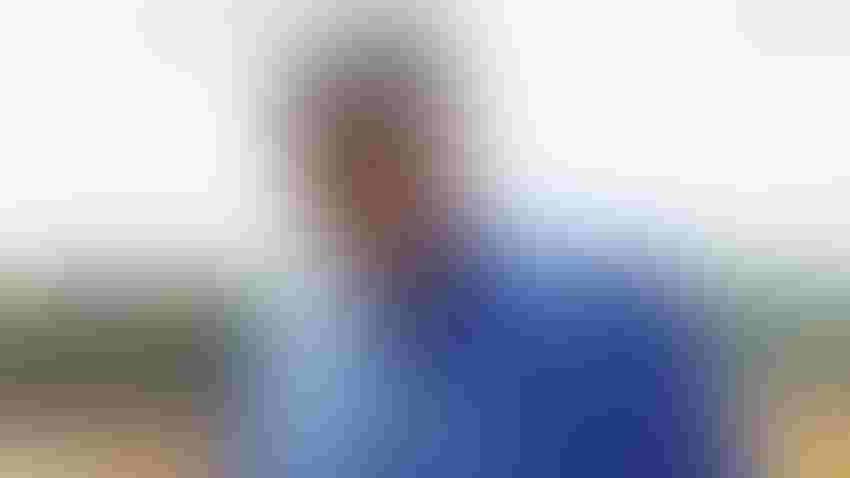 Former Clemson University and Arkansas University football coach Danny Ford has been quietly working on his farm in South Carolina's upstate since 1997.
John McCurry
At a Glance
At his age, he's not doing it for a living. It's educational. He wants to learn all he can.

There was a time when it was the common man who made everything work, not the geniuses.
Danny Ford's success mostly came at Clemson University, where he won the 1981 NCAA National Football Championship at 33, the youngest coach to do so. He was inducted into the College Football Hall of Fame in 2017.
These days, Ford, 75, spends much of his time on his 174-acre farm, not far from the stadium where he had his greatest triumphs.
"I always wanted to get into farming," Ford said. "The farm was part of my coaching contract. I suggested they buy a farm, and each year I stayed I would get so many acres. I'm glad I did it. Growing up we didn't live on a farm, but we always had a chicken house or a pig out back. My uncle had a farm, and we would ride down there every Sunday after church when I was a kid to see the animals."
Ford, the farmer, drew some attention a few years ago when he was among the first farmers in South Carolina to be granted a permit to grow hemp. That experiment turned out to be a disappointment due to a saturated CBD market.
Ford now raises a few cows and horses and operates a few greenhouses.
"Last year I got the idea of planting 500 Japanese cucumber plants. I sold a few to restaurants and gave a lot away. I didn't sell enough to pay the power bill. I learned some things. At my age, I'm not doing it for a living. It's educational and I want to learn all I can," he said.
Farming and football have some similarities.
"The better the soil you have, the better the crop," he said. "Just like in coaching, the better the athletes you have, the better your chance to win. You have to put in the work. Athletics teaches you that you have to get better, stronger, faster and you have to learn to work with a team. You have to have good equipment."
Ford laments the number of farms that are being sold in the region.
"Land is a hot market right now. Land is being bought up in this area. You can't blame people for selling when the price is so high. What are we going to do when there are no farmers left?" he said.
Ford is glad he doesn't have to put up with today's challenges of coaching college football, such as navigating the transfer portal and the Name, Image and Likeness (NIL) system that pays players.
"You always miss the personalities of the staff and the players that you worked with, and you miss the teamwork. Do I miss the NIL situation, being talked about on talk shows, and the fact that you are only as good as what you did last Saturday? Not so much. I wonder what it would be like to work in the pay system they have now. To get paid that kind of money to do something you love to do must be amazing," he said.
Ford wonders what college football will look like in another decade. He thinks it may be unrecognizable from the sport fans once knew.
"There was a time when it was the common man who made everything work, not the geniuses," Ford said. "It was the common man who knew how to work and sacrifice, working in the plants and on the farms and paying taxes. That is what made the U.S. great. Athletics and farming both have become big business. I don't know the answer. I wish someone could come up with something, whether it's hemp, or whatever, to help the farmers out."
The major college conferences continue to expand and evolve. Ford wonders how logistics will play out when a conference becomes bicoastal.
"Say you're Penn State and you have to go play in California. That's a lot of mileage. I used to say when they wanted us to play someone in Texas, if you want to get your butt beat, you don't have to go all the way to Texas. There are a lot of schools between here and there."
Conference realignment also affects minor sports programs such as golf or tennis. Ford wonders how schools will pay for the travel and how long can it be sustained.
"It's kind of like the cow market. It sounds good right now, but you don't know what the future is."
Ford keeps up with Clemson's football program, but he rarely attends games other than to join friends for pre-game tailgating. He's content to enjoy the peace and quiet of his farm rather than the stress of coaching.
"It's awfully quiet out here, but we like it that way," he said. "We do what we want to do and be who we want to be."
Subscribe to receive top agriculture news
Be informed daily with these free e-newsletters
You May Also Like
---