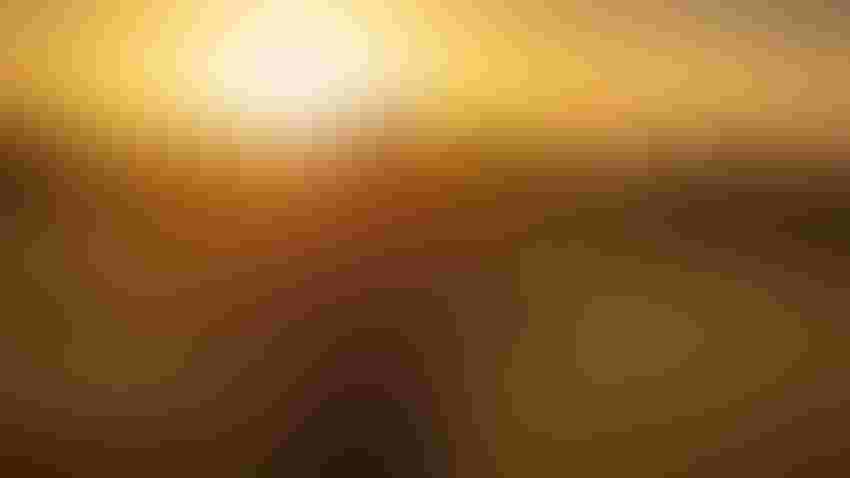 Canadian investors own the most foreign owned land in the U.S. followed by the Netherlands, Italy, the United Kingdom and Germany. China owns less than 1% of all privately-held ag and non-ag land in the United States, according to Micah Brown.
Jevtic/Getty Images/iStockphoto
State legislators and members of Congress have been showing more interest in the number of foreign individuals, businesses and governments purchasing agricultural lands in the United States.
But that doesn't mean they want to totally bar nonresidents of the U.S. from buying farmland, especially when it involves large companies that deem it in their best interest to sell out to foreign entities.
"There is no federal foreign ownership law," said Micah Brown, staff attorney with the National Agricultural Law Center, part of the University of Arkansas System Division of Agriculture. "By federal ownership, I mean a law that prohibits or restricts foreign ownership of land, specifically, agricultural land.
"But the federal government does monitor foreign investments in and acquisitions and ownership of agricultural through the Agricultural Foreign Investment Disclosure Act or AFIDA. USDA provides this data in a yearly report, which was released a couple of weeks ago (for acquisitions through the end of 2021)."
Foreign ownership
Brown was a speaker for one of the NALC's series of webinars on agricultural law issues. Since joining the Center in 2018, Brown has worked on agricultural finance and credit, crop insurance and foreign ownership. He presented a review of the federal and state landscapes, so to speak, of foreign ownership of agricultural property.
Currently, fourteen states have foreign ownership laws. "A lot of these laws were enacted during different eras in our nation's history," he said. "They vary widely in what they do in language and restrictions so there is no uniformity among the 14 states."
Over the last decade foreign ownership of U.S. ag land has increased by 35% or 14.3 million acres. Two high profile purchases of agricultural land near U.S. Air Force bases in 2021 and 2022 attracted considerable media coverage. In one, a Chinese company bought 130,000 acres in Texas; in the other, a Chinese firm acquired 300 acres near a North Dakota facility.
Those have led to an increase in the number of state and federal lawmakers proposing bills to restrict foreign ownership and investments in agricultural land across the United States and its territories.
The latest AFIDA data shows private foreign ownership of U.S. agricultural land at 40 million acres or about 10% of the total arable in the United States.
"A lot of people might be surprised to learn that China owns less than 1% of all privately-held ag and non-ag land in the United States," Brown said. "Canadian investors have the most skin in the game followed by the Netherlands, Italy, the United Kingdom and Germany.
"The southern and western portions of the U.S. have the greatest concentration with Texas having the most with 5.2 million acres followed by Maine with 3.6 million," he noted. "All 50 states and Puerto Rico have some foreign ownership of agricultural land."
Land ownership bills
During the 117th Congress, which ran from 2021 to 2022, Congress introduced bills that 1) specifically prohibited foreign ownership of agricultural land by China; 2) prohibited foreign ownership of ag land by multiple countries; 3) prohibited foreign ownership of all land; or 4) amended AFIDA to prohibit foreign participation in farm programs and adding USDA to the Committee on Foreign Investments in the U.S (CFIUS).
"Specifically, the first group of bills restricted investments in agricultural land by companies owned by the Chinese government," he said. "As you can see in the slide, it directed the secretary of agriculture to take measures to prohibit purchases. It was not specific on whether it included private or public lands and excluded nonresident aliens."
Some of the bills were directed at what Brown calls the Big Four – the countries of China, Russia, North Korea and Iran – to prohibit acquisitions of U.S. farmland by companies in those countries. They did not pinpoint whether the laws would apply to private or public land.
The one bill that amended AFIDA was the omnibus spending bill for the 2023 fiscal year. "Section 773 of the Appropriations Act put in place a requirement contained in the original AFIDA data that USDA provide an annual report to Congress on the impact of foreign ownership on family farms, rural communities and the domestic food supply," he said. "That had been removed by the law but is now a requirement again.
"USDA must also establish a website for submissions of the Farm Service Agency Form 153s nonresidents and foreign companies must use to report investments in U.S. land and compile a data base from those submissions. The Department has three years to establish the data base."
Current and proposed laws
Besides the 14 states that currently have laws involving foreign ownership in agricultural lands, 18 states have proposed new laws in recent months that would restrict foreign ownership, foreign investment or foreign landholdings of private agricultural lands.
"The majority of these states have taken their own approach – there's not a lot of uniformity," Brown said. "Arkansas, Alabama and Tennessee have some proposals that are similar to other states."
In 2022, Alabama proposed SB 14, a bill that was very similar to Iowa's foreign ownership law. "It would have restricted nonresident aliens, foreign businesses and foreign governments from purchasing agricultural lands in the state. Currently, there are only three states that have all three of those classes of restrictions – Iowa, South Dakota and Wisconsin. Other states might restrict one group but not all three.
"The Alabama law – like most of these state laws – had exceptions for inheritance and taking a security interest. The exceptions for other states also vary," he noted. "But any foreign entity that foreclosed on that ag land would have to dispose of it within two years of obtaining title. S.B. 14 did not pass."
Arkansas legislators proposed S.B. 312 in 2021. "S.B. 312 was enacted, but not as a foreign ownership law," he said. "The original bill was very similar to Missouri's foreign ownership law, but it went through a complete transformation and became a reporting law similar to the AFIDA law."
Mississippi currently restricts foreign individuals from owning ag land. House Bill 280, introduced this year, would restrict foreign governments from owning agricultural land. It excludes land purchased before July 1, 2023, if the bill becomes law.
Missouri also is considering changes to its laws. "Before 2013, Missouri had an outright restriction on foreign ownership and investment in agricultural land within the state," he noted. "Smithfield Foods was being acquired by a Chinese company, and a lot of land in Missouri would be included in the purchase. So, Missouri legislators amended their law to allow foreign ownership of up to 1% of the aggregate agricultural land in the state.
"Through Dec. 31, 2021, according to the new AFIDA data, 1.2% of Missouri's agricultural land is held by foreign owners. So far 10 proposals have been introduced and all look to repeal that 1% of the aggregate provision."
One of the Missouri proposals, H.B. 499, would require foreign businesses to sell their Missouri land holdings by Aug. 28, 2028. It would also require the Missouri Department of Agriculture to maintain a list of those foreign businesses, send out notices of the divestment requirement and report violations of the law, if it was passed.
Subscribe to receive top agriculture news
Be informed daily with these free e-newsletters
You May Also Like
---