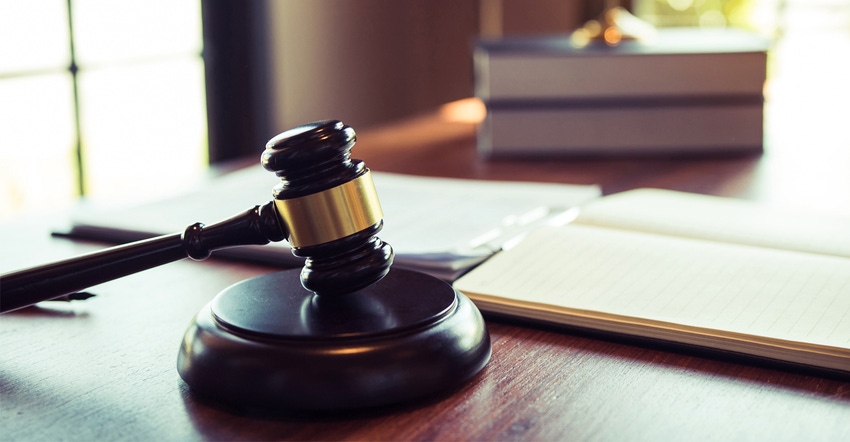 Recently, I attended the 2021 American Agricultural Law Association Annual Symposium in Salt Lake City. I normally attend this conference every year and always learn something new from lawyers around the country to bring back to my practice in Iowa.
Despite geographical differences, it is surprising how many of us deal with similar issues for clients, including dealing with farm programs, ever-evolving governmental regulation and tax changes, COVID-19 issues, and family farm succession. There was also much discussion among attendees about the direction of federal funding in agriculture and what is coming as we approach the midterm elections.
A little about AALA
AALA is the premier association around the country for ag law practitioners and ag policy professionals. In fact, the mission statement of the organization is, "Informing and engaging the law and policy professionals who serve all facets of the agricultural and food communities."
After attending the conference for many years, I have learned that what we do in the agricultural community impacts the broader legal community in many diverse and interesting ways. Below is a discussion of many of the trends in agricultural law, important topics discussed, and some of the areas I found most interesting and impactful for those of us involved in Iowa agriculture.
Keeping contracts out of the courtroom
A panel of attorneys discussed the ever-important topic of the negotiation of contracts and how to prevent litigation and avoid attorneys' fees if a business arrangement later falls apart. Contract disputes are one of the most common business disputes seen in the court system. "Holes" in contracts that have not been properly drafted or negotiated are ripe for exploitation when markets are volatile, the panel agreed.
In many cases, after the parties negotiate the contract, they throw it in a drawer and do not revisit or revise the contract for many years — leading to repeated conduct by the parties that might, in fact, violate the terms of the contract. The best advice? Review and revise your contracts periodically, use current forms with current law, have a plan in the contract for when a business dispute arises (i.e., mediation or arbitration) — and, most importantly, avoid informal oral agreements.
Check those solar energy agreements
Another panel of attorneys from across the country discussed the implications of the growth of solar farms, and siting of those solar farms on traditional crop-farming acres. Professor Shannon Ferrell of Oklahoma State University published an interesting article about the growth of the solar energy technologies and landowner agreements.
Energy companies across the country are approaching landowners to develop projects in their area, including in Iowa. Developers are looking to secure land that has good, consistent sunlight that is close to existing transmission lines.
Ferrell suggests, among other things, that you learn as much as you can about the developer as you can as well as other landowners they have done business with. In essence, what is their track record with these projects?
Most likely, if a developer is interested in your property for solar potential, they will send a land agent not directly affiliated with the company to come out and negotiate the contract. Oftentimes, it may be more beneficial to negotiate directly with the developer, because they have most likely drafted the underlying agreement.
Changes in farmland auctions
David Muth of Peoples Co., based in Iowa, and Marisa Bocci, a Seattle attorney, addressed farmland auctions and working with brokers to sell or buy a farm. The panel discussed traditional listings vs. farmland auctions, situations that may favor an auction and the arrangements that may be made. In the post-COVID-19 world, auction methods continue to evolve.
Many brokers now conduct online-only, or "virtual" auctions; sealed-bid auctions; invite-only auctions; or multiparcel auctions. Of course, there are still many live auctions held across the country, but it is an area in flux. As always, it is very important to work with your attorney and broker to draft a solid purchase agreement.
Trends in ag law, and your farm
There were many other timely topics addressed at the conference that were very informative for those attorneys working with farm families, including tax changes or lack of changes this year; changes to ag policy on the federal level; developments in food law; and, of course, case law updates involving ag lending and environmental law. There was much discussion of trends that will impact ag law in our country in upcoming years, such as gene editing, the future of cloning and other forms of genetic engineering.
The takeaway is this: We live in times of change in ag technology, in ag and environmental policy, and ag law generally. Those of us involved in agriculture often find ourselves on the forefront of that change. While farmers in different states deal with many unique legal issues, we are defined by how we respond to these changes. Entering into mutually beneficial agreements and staying aware of legal developments is an important part of what we do.
Herbold-Swalwell is with Herbold-Swalwell, Parker & Geadelmann P.L.L.C. You can reach her at [email protected].
Subscribe to receive top agriculture news
Be informed daily with these free e-newsletters
You May Also Like
---