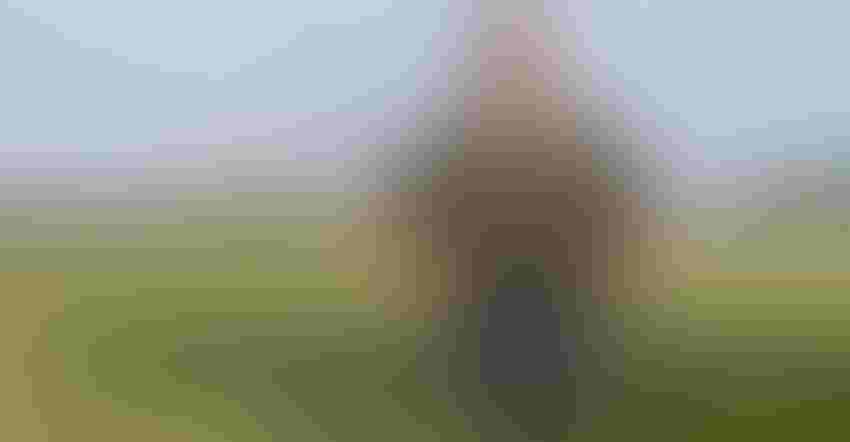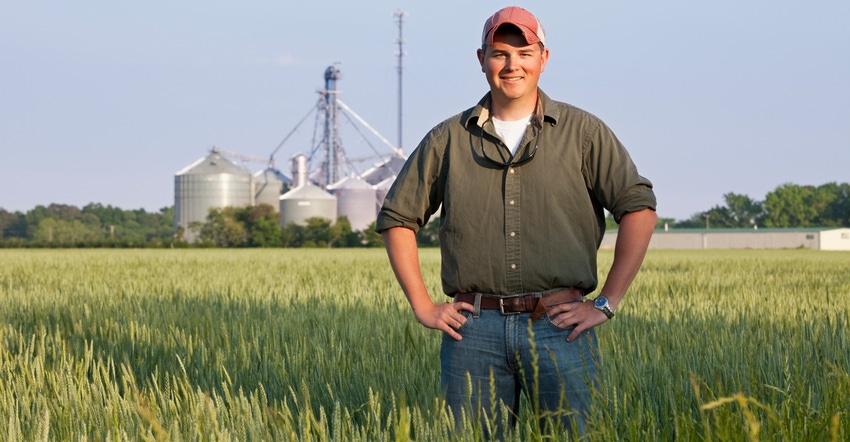 NEED FOR YOUTH: With the average age of farmers continuing to rise, there needs to be an influx in the next generation of farmers and ranchers across the state. Missouri FFA members offered their ideas on how to increase the number of young farmers in the 2021 Larry Harper Young Writers Essay Contest.
Ariel Skelley/Getty Images
The late Larry Harper challenged young people to discuss important ag issues of the day. He believed in the power of communication, more precisely in the power of the written word.
Harper was the editor of Missouri Ruralist from 1976 to 1999. His influence on the state's agricultural journalism industry continues in the form of an annual essay contest for Missouri FFA members.
Every year, members have the opportunity to compete in the Larry Harper Young Writers Essay Contest. This year, more than 100 students addressed the topic "Agriculture revitalizes rural America." The top three essays were recognized April 19-21 at the Missouri State FFA Convention in Columbia.
The top three essay winners were:
First place. Aubrey Mattson, Jefferson C-123 FFA chapter
Second place. Makenna Stundebeck, Salisbury FFA chapter
Third place. Ashlynn Kliethermes, Eugene FFA chapter
Below is Mattson's winning essay.
Winning essay
Mattson's winning essay follows:
Rural areas and small communities make up the heart of America. Agriculture is the foundation of many of the small towns and communities across the country. These remote places are responsible for feeding America, yet many people are unaware of where their food comes from. This is due to the fact that rural America has become overshadowed by the continuous urbanization of the world. The small communities of America are slowly being transformed into larger cities, therefore losing their agricultural aspect. It is our responsibility as American citizens and agricultural activists to support and promote rural America.
Showing the citizens of America how important rural communities are is the first step in returning the small towns of America. The easiest way agriculture can be used to revitalize rural America is by strongly promoting the idea of farm to table.
Supporting local farmers in the cities can be as easy as using fresh fruits and vegetables or meats from the nearest rural community in big city restaurants. Informing the public on where their food comes from can be done by simply attaching a map of local farmers onto the menus handed out at restaurants. The concept of farm to table can also be accomplished by selling produce from local farmers in grocery stores. Lettuce that is grown close to my hometown is sold in the nearest Hy-Vee. While the fresh lettuce is extremely popular among consumers, it also promotes small-scale production and local farmers.
Not only do local farms need to be promoted, but they also need to be preserved in order to continue to have an impact. How is agriculture going to be able to revitalize rural America if farmland continues to be transformed into urban areas? Turning farmland into urban areas not only takes away valuable land, but it increases land prices, making it nearly impossible for the next generation to purchase their own land in order to start their own farms.
For me, staying close to my roots and owning a farm of my own has always been a dream of mine. Agriculture always has and always will be an important aspect of my life. It scares me knowing that one day there may not be land available for me to carry out my dream. Slowing the conversion of valuable farmland into urban areas and making farmland more accessible will ensure that there will always be a way for the next generation to continue on the traditions set before them.
With the passing of time, technology only continues to advance. Being a part of the next generation, it is our job to utilize technology to make a monumental impact on agriculture, especially in rural America. Sharing the stories of small-town farmers on social media brings light to all of the hard work and dedication that they have put in to provide for America. Giving the people a behind-the-scenes view of agriculture in rural communities shows just how important rural America is to the rest of the country.
Rural America is the heart of our country. The upcoming generations, along with agriculture, are going to revitalize rural America. Preserving and promoting local farms will have the biggest impact on the fate of small communities. Without rural America, the future of agriculture will slowly decline along with the long lines of traditions that have been established on small farms across the country.
About the Author(s) Editor, Missouri Ruralist
Mindy resides on a small farm just outside of Holstein, Mo, about 80 miles southwest of St. Louis.
After graduating from the University of Missouri-Columbia with a bachelor's degree in agricultural journalism, she worked briefly at a public relations firm in Kansas City. Her husband's career led the couple north to Minnesota.
There, she reported on large-scale production of corn, soybeans, sugar beets, and dairy, as well as, biofuels for The Land. After 10 years, the couple returned to Missouri and she began covering agriculture in the Show-Me State.
"In all my 15 years of writing about agriculture, I have found some of the most progressive thinkers are farmers," she says. "They are constantly searching for ways to do more with less, improve their land and leave their legacy to the next generation."
Mindy and her husband, Stacy, together with their daughters, Elisa and Cassidy, operate Showtime Farms in southern Warren County. The family spends a great deal of time caring for and showing Dorset, Oxford and crossbred sheep.
Subscribe to receive top agriculture news
Be informed daily with these free e-newsletters
You May Also Like
---