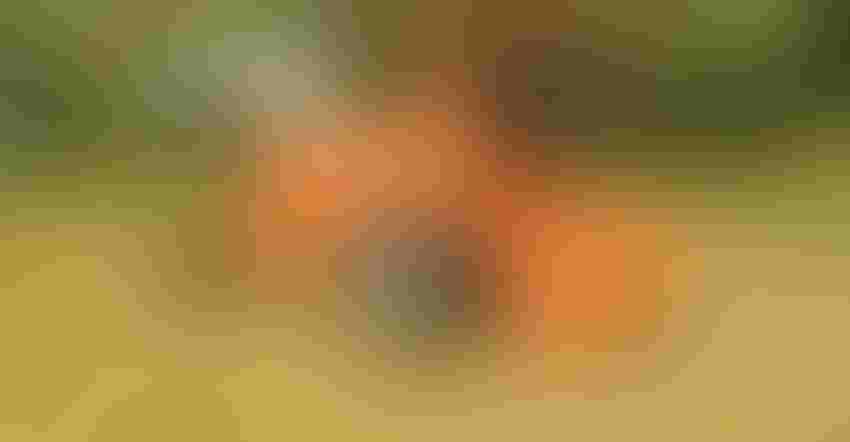 ART IMITATING LIFE: Farm Factor 3D of Milton, Wis., creates 1/64-scale replicas of farm equipment, including the innovative New Idea Uni-System.
Jeff Hintz of Milton, Wis., has turned his interest and memories of Wisconsin agriculture into a creative business that offers scale models of farm equipment — it's called Farm Factor 3D. Hintz offers a wide array of kits and completed models in the 1/64 scale through his business, including self-propelled choppers, sprayers, ATVs, barn fans, tillage components, tires and much more.
In addition to the items he has designed himself, he offers items other designers have created, such as a Bobcat skid loader, lawn mowers and a dairy bulk tank. Most of Hintz's customers are avid collectors of model farm equipment.
Being a lifelong Wisconsin resident has influenced the models Hintz creates. Memories of working on his grandfather's dairy farm and watching him work the land with the equipment of that era have come to life through his modeling today. A recent project Hintz is offering through Farm Factor 3D is a green-feed chopper modeled after the style used by his grandfather.
Another recent addition to his product lineup is a replica of the New Idea Uni-System. The Uni-System was an interchangeable system for self-propelled harvesting. Chopper, husking bed and combine attachments were offered to interchange on and off the base power unit. This unique idea gave farmers a variety of self-propelled harvesting options with only one investment in the power unit.  
The base unit created by Hintz replicates the New Idea 708, 709 or 802. New Idea Uni-Systems were popular across Wisconsin throughout the late 20th century. In fact, numerous Uni harvesters continue to be in use to this day.
Product research
Like with many of his models, Hintz did quite a bit of research on the New Idea Uni-System before and during the process of creating computer-aided design modeling. The completed CAD drawings are then used by a three-dimensional printer that prints or extrudes a plastic model of the original drawing. At the start of each build, Hintz gathers initial information by scouring the internet and videos on YouTube as a reference.
He took his research a step further for the Uni-System by gathering measurements and photographs at a yard in Wisconsin that had numerous power units, attachments and heads. He spent several hours using a yardstick to collect measurements that would help him design the CAD drawing that would then become the pieces of the final replica.
"I also found some old literature and operator's manuals that provided me with additional photos that were helpful throughout the design process," he says. "For each angle of the machine, I would print off a photo and write the measurements on it as a reference before I began modeling on the computer."
The use of 3D printing in recent years has opened many doors of innovation for entrepreneurs such as Hintz. 3D printing can be used in an unlimited number of applications in all types of industries, including agriculture.
"I'm thrilled to be working in the creative, progressive and growing field of 3D printing," Hintz says. "There are so many possibilities of designs that are yet to be conceived. It gives me the ability to repeatedly print an item accurately with a high level of detail."
Hintz finds it extremely satisfying when a new product comes off the printer for the first time.
"There is a sense of pride in seeing something that you've created and scaled correctly that looks just like the real deal but in a smaller version," Hintz says. "This technology is very useful in promoting the hobby of farm collectibles. My favorite build so far has to be the Uni-System."
Giebel lives in Baraboo, Wis.
Subscribe to receive top agriculture news
Be informed daily with these free e-newsletters
You May Also Like
---