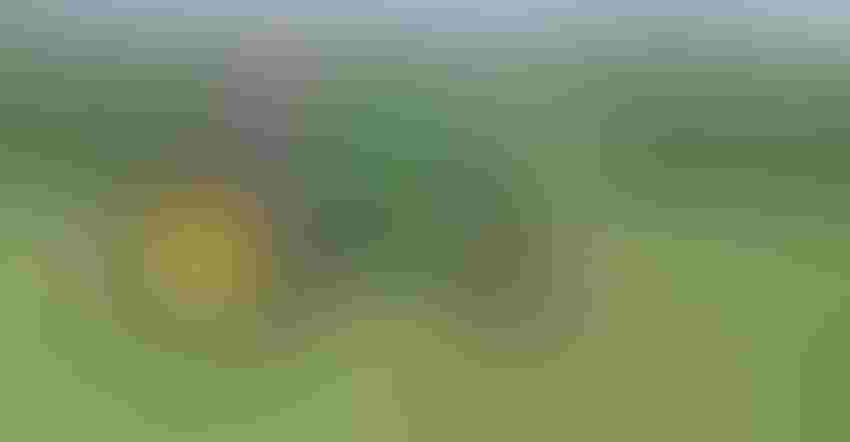 1ST JOHN DEERE: "The 4010 is my favorite because it was dad's first John Deere and the only green tractor ever on the farm," says Larry Friese of Ripon, Wis.
A 1962 Model 4010 diesel John Deere purchased 55 years ago remains a vivid memory for Larry Friese of Ripon, Wis.
"Known as the New Generation Series, the tractor was purchased off the showroom floor by my dad, Lawrence, from A.H. Bluemke Implement in Rosendale, Wis. — our local dealer at the time. He traded in a Model 450 McCormick-Deering for $500 because he wasn't happy with the two-cylinder tractor," Friese says. "Although the tractor was going to be used for picking sweet corn, the dealer knocked $1,000 off the list price if Dad would sign the sales order. It was delivered on Oct. 7, 1963."
After driving around the yard a few times, the next day, Friese, now 78, hooked onto a 3-foot, 16-inch plow and turned over oat stubble running in fifth gear. The tractor also handled disking, dragging, running the John Deere 25 7-foot header combine and operating the John Deere 14T baler, the company's first string-tied baler. The 4010 always remained in the shed during winter because it was never used.
Rated at 80-hp capacity, the tractor had a wide front end, power steering, eight forward and three reverse gears, fender skirts, complete hydraulic package, three-point hitch, four head lights in the front, one light in the rear, a toolbox attached to the fender, 34-gallon fuel tank, open cab operator status, and wet disk differential brakes. A turning knob was added to the steering wheel.
With a total of 59,313 units manufactured in Waterloo, Iowa, from 1960 to 1963, the new 10 Series consisted of four- and six-cylinder tractors. Besides advanced technology, these machines offered significantly higher horsepower-to-weight ratio, advanced hydraulics, and a more convenient and comfortable operator station.
The success of this line helped propel John Deere from a 23% market share in 1959 to 34% by 1964. Friese bought the 4010 from his dad in 1966. He estimates it has operated more than 15,000 hours and notes it never used oil and the motor was only overhauled once. An oil seal on the bottom of the sleeve had to be replaced because the rubber wore out. It has never been repainted or restored.
After Friese rented out his 160-acre farm in 2014, the tractor was semi-retired. However, for a few years he entered area tractor pulls in the 12,000-to-13,000-pound weight class. The 4010 had perfect balance and usually traveled farther down the line than its competitors.
"The 4010 is my favorite because it was dad's first John Deere and the only green tractor ever on the farm," Friese says. "It was a real workhorse for us and was still getting the job done when I retired. Hopefully it will always be owned by a family member."
Persinger writes from Milwaukee, Wis. To have your favorite tractor featured, email or send in a photo of yourself with your tractor, along with a 300- to 400-word write-up about the tractor, to: [email protected] or Wisconsin Agriculturist, P.O. Box 236, Brandon, WI 53919.  
Subscribe to receive top agriculture news
Be informed daily with these free e-newsletters
You May Also Like
---