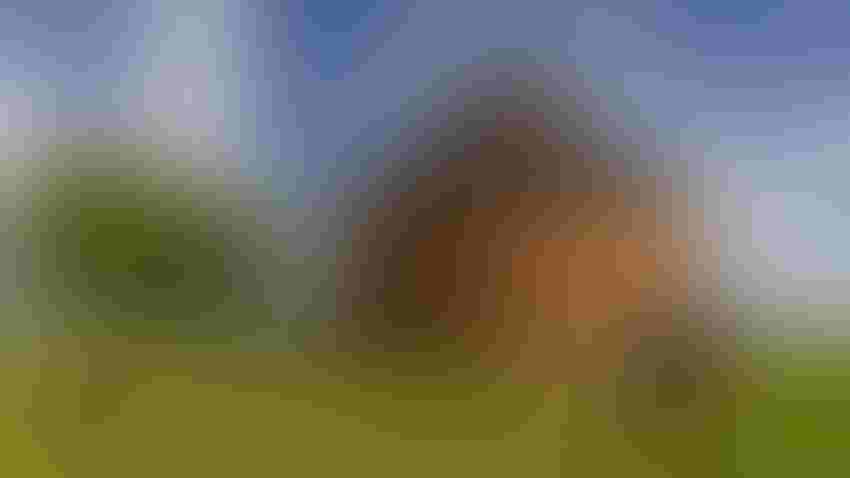 RURAL HERITAGE: Historic barns and scenic countryside will be featured on the Spring 2023 Iowa Barn Foundation Tour. This rare round barn is on the Frank and Katie Cramlet farm in Van Buren County in southeast Iowa. The 1921 barn was designed by Louden Machinery Co. of Fairfield, Iowa. It is a must-see stop on the June 24-25 tour.
Photos courtesy of Iowa Barn Foundation
by Rod Swoboda
The Iowa Barn Foundation marked its 25th anniversary in 2022. The celebration continues in 2023, as the foundation holds its annual spring tour June 24-25. This year's spring tour is in Van Buren County in southeast Iowa. The public is invited to attend and view classic barns, spanning 180 years of Iowa history.
BANK BARN: The Charles and Bess Bogle Barn is north of Keosauqua in Van Buren County, Iowa. A turn-of-the century barn, it was recently moved to a new foundation, restored and returned to its original red color. In typical English bank barn design, the livestock entered through doorways in the rear basement, with grain stored on either side of the threshing floor above.
The foundation helps owners of these history-filled structures restore and preserve them with its grant program. Barns that are restored to their original appearance, with expenses paid for by the owners, can go on to earn an Award of Distinction.
These efforts couldn't happen without the financial support of donors. In the past 25 years, the foundation has raised more than $2 million and restored more than 270 barns in Iowa. More than 30 have received the IBF Award of Distinction.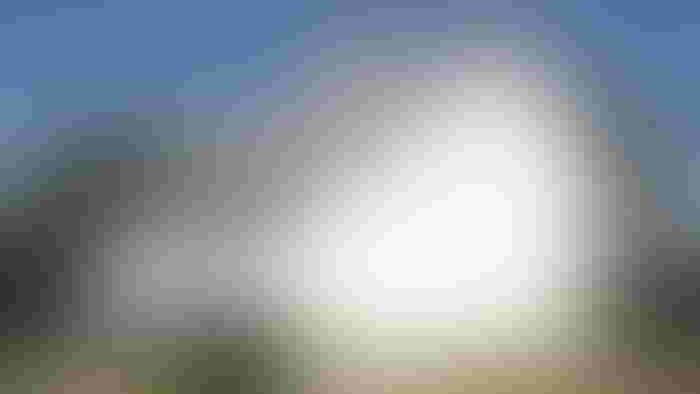 RIGSBY HILL BARN: Built in 1870, this barn south of Keosauqua, Iowa, is now generally known as the Parsons barn for the three generations of the Parsons family who have owned it. It is a classic barn with an open forebay for sheltering animals. It recently underwent a meticulous scraping and repainting of its exterior.
The foundation holds two tours each year. The Spring Barn Tour is focused on a certain area of Iowa. In the fall, an All-State Barn Tour is held across the state. This year it's Sept. 16-17 and will highlight barns that have received matching grants from the Iowa Barn Foundation for their restoration, and those that have received an Award of Distinction for restoration by the owner.
Iowa's agriculture history
These self-guided, drive-yourself tours are free and open to the public. Some have special displays and presentations. In addition, visitors have the opportunity to join the Iowa Barn Foundation if they are not already a member.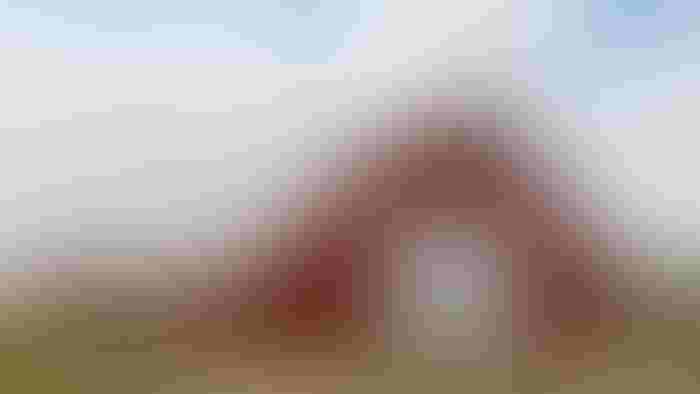 CATTLE BARN: The Henry and Millie Westergreen Barn is northeast of Bentonsport in Van Buren County, Iowa. A large gambrel cattle barn, it was built during World War I. The loft floor has been removed and the wagon entry greatly enlarged to allow the conversion to farm machinery storage. At 60 by 80 feet, this is one of the largest barns in the county.
"The Iowa Barn Foundation estimates that less than 40,000 of Iowa's original 200,000 barns remain standing. Recent storms have taken a heavy toll on those that remain. While multipurpose wood barns are not practical with today's farming practices, we are thankful for barn owners who have painstakingly preserved these structures for future generations to appreciate," says Dave Austin, IBF board member.
Touring the barns is an educational experience in learning about the history of Iowa agriculture, he adds. Austin serves as website editor for the Iowa Barn Foundation, maintains its Facebook page and is editor of the Iowa Barn Foundation Magazine.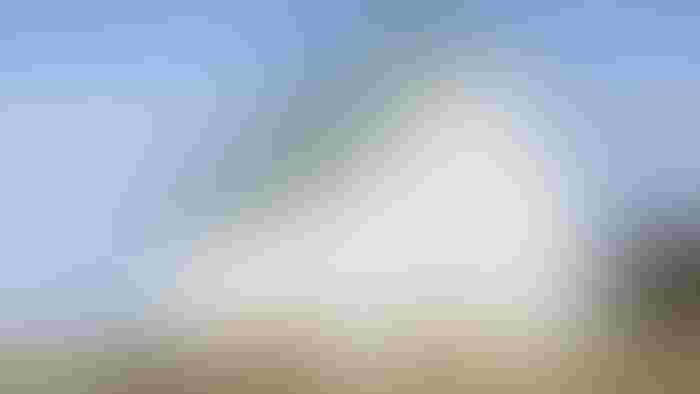 MORRIS-CLARK BARN: This English bank barn is north of Stockport, Iowa. Built in 1916, it has animal stalls, stanchions and grain bins still in place. Originally built to house Percheron horses, it was converted to a cattle barn in the 1930s. In a county distinguished by its many bank barns, the Morris-Clark barn is one of the finest and best-preserved examples. Through four generations of ownership, it has stood up to high winds, the inevitable wear of existence, and rapidly evolving farming practices. The barn is a 2023 recipient of the Iowa Barn Foundation Award of Distinction.
The June 24-25 tour in Van Buren County will take you into some of southeast Iowa's finest surviving classic barns. The headquarters of the tour is Morris Park, the site of an extensive and very interesting agricultural museum. The park and the 11 other stops, with 13 total barns, are part of the official tour and will be open for visitors from 9 a.m. to 5 p.m. (except where noted) — with an interpreter, generally the farmer himself, on-site. That person can answer questions about the barn and its construction. Some of the barns are still in use today.
Park activities
Family-friendly activities will be available at Morris Park both days, including:
Tours of the barn museum and machinery (various Friends of Morris Park)

Timber framing and barn restoration (restoration specialist Rick Collins)

Timber framing demonstration (Nile and Gloria Dielschneider)

Sustainability through preservation (historic preservation specialist Terry Philips)

Louden farm machinery and equipment (Roger Elliott)

Our rural heritage (Joe Mischka, editor of Rural Heritage)

Lessons in a one-room school (retired theatre artist and schoolteacher Pamela Larson)

Rug weaving (Gloria Brown)

Spinning and weaving (fiber artist Leliani McDonald)

Corn grinding (Christie Daugherty)

Hacklebarnery horse rides (Tony Garett

Life in 1838 (naturalist Chloe Phrofitt)

Small animal demonstration (Tarver Gerig)
A lunch will be available at Morris Park from 11 a.m. to 2 p.m. on Saturday, with advance purchase recommended at iowabarnfoundation.org/product/2023-spring-lunch. For information and a map with directions to each barn, visit the Iowa Barn Foundation website, iowabarnfoundation.org/barn-tour/2023-spring. For other questions, email [email protected].
Swoboda is an editor emeritus of Wallaces Farmer and a member of the Iowa Barn Foundation.
Subscribe to receive top agriculture news
Be informed daily with these free e-newsletters
You May Also Like
---