DROUGHT IS DROUGHT: This picture was taken in 2012 in a field in Shelby County, Ind. Soybeans show signs of drought stress like many fields in Argentina are showing now during a summer drought.
Tom J. Bechman
Joe Stoller, Bremen, Ind., visited Argentina in January with a delegation of farmers and staff from the Indiana Soybean Alliance. Stoller hits the nail on the head when describing what he learned during the trip.
"Both their corn and soybean crops were running late, largely due to drought," he says. "Their crops this year looked a lot like ours during the drought of 2012."
Indeed, parts of Argentina are gripped by a historic drought. Some people say a multiple-year drought is underway, with this being the driest year yet. Some people labeled the 2012 drought in Indiana as the worst since the mid-1930s.
Yield hit
"Some experts estimate soybean yields could be off 40% [in Argentina]," says Mark Legan, Coatesville, Ind. "It was their 'late July' when we were there, and some areas were getting some rain. However, some areas received more than others, about like what happens here in the summer."
Ed Ebert, senior director of market development for ISA, notes that compared to other times when he visited Argentina, crops were extremely late this year. There was also lots of variability in crop size.
"We saw fields with crops just coming up to a few where soybeans were blooming and making a few pods," Ebert says. "One person there told me things were just out of sequence this year. Some growers chose to wait to plant due to dry weather."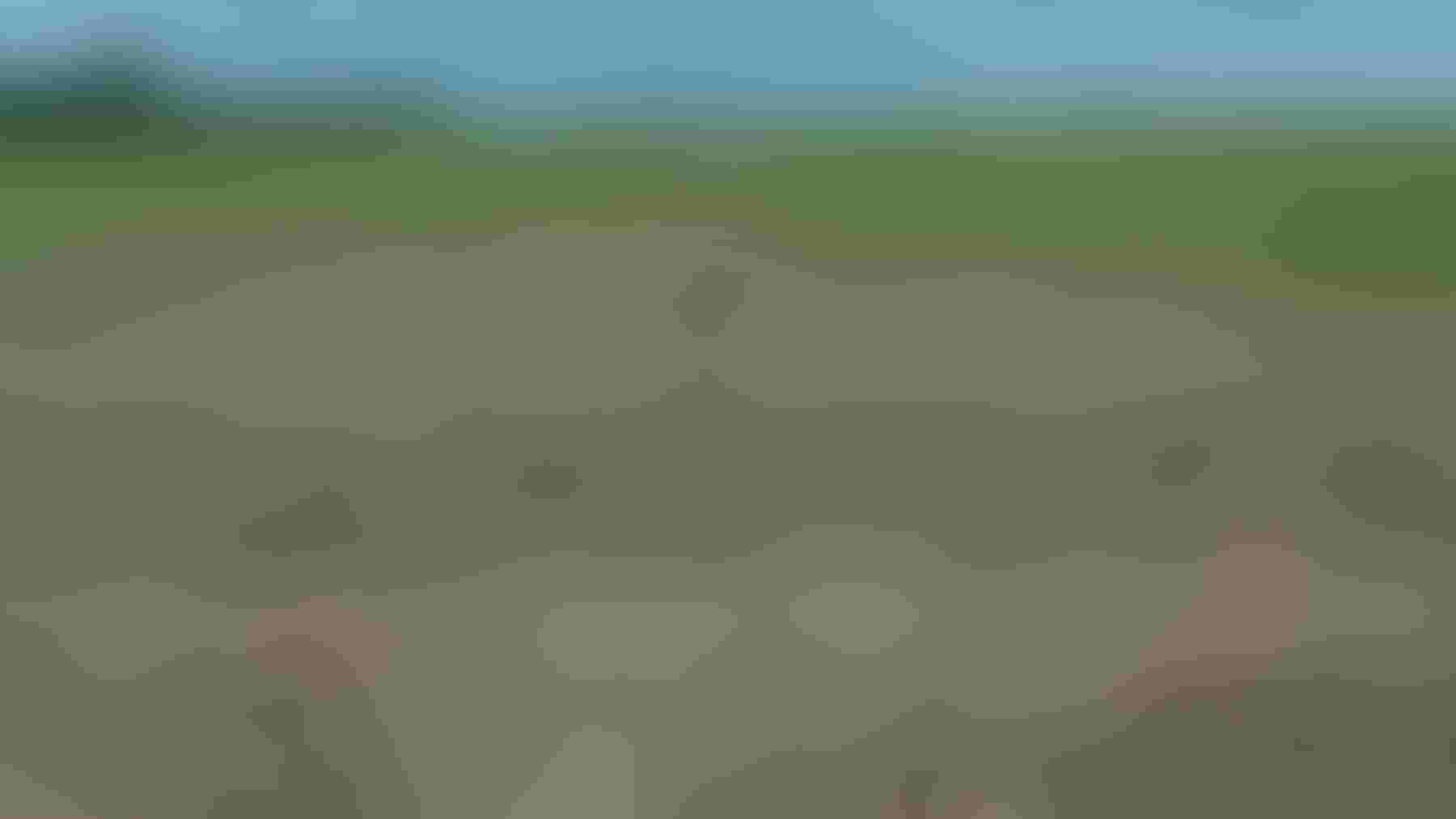 STRIKES ANYWHERE: When Indiana farmers visited Argentina in late January, the country was experiencing drought that reminded the Hoosiers of Indiana's 2012 growing season. (Photo by Indiana Soybean Alliance)
Farmers everywhere can relate to erratic weather patterns and crop stress. "We have a considerable amount of irrigation," says Denise Scarborough, La Crosse, Ind. "We saw very little irrigation [in Argentina]. Apparently, they have issues with salinity, and there just isn't much irrigation. It really shows up in a dry year."
Other challenges on farm
"One family we visited shared concerns that with several seasons of drought recently, income was down, and it was growing more difficult just to make ends meet financially," Scarborough recalls.
The same family has children ready to come back to the farm, and it's not clear if that can happen, she continues. "With these weather challenges, they're finding it tough to bring in enough income to support one family unit, and they don't see where there would be enough to support more people coming back," she says. She adds that it seemed similar to challenges families face in the U.S., especially in times of subpar yields or prices.
Farmers in some areas where the ISA group visited have older equipment. "Much of what we saw was well used," says Jim Douglas, Flat Rock, Ind.
Right now, in the U.S., good used equipment is hard to find and new equipment is hard to get.
"[In Argentina,] it seems to be more that with tough crop years, they just don't have money to replace and upgrade equipment," Douglas says. "Other than some newer sprayers, we didn't see lots of new technology.
"The farmer who hosted us one day was diversifying by catering our lunch. He also raises and sells bulls, even though he is primarily a crop farmer. There are lots of beef herds in the area, especially Red Angus and Black Angus."
Subscribe to receive top agriculture news
Be informed daily with these free e-newsletters
You May Also Like
---