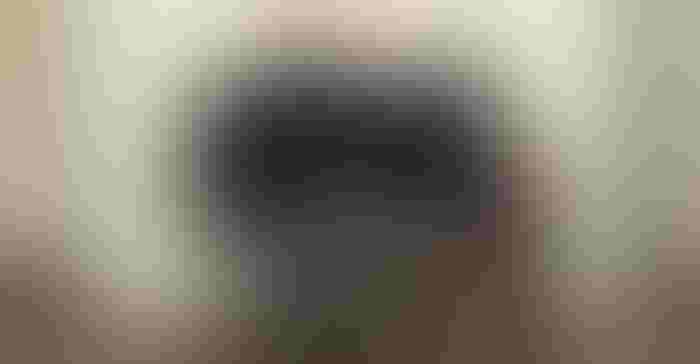 On June 16, the Bank of Springfield Center filled with Illinois FFA members in blue corduroy jackets ready to elect the 2022-23 Illinois FFA state officers. Five new leaders are excited to start their year of service dedicated to the Illinois Association FFA and agriculture education.
Elections began with 10 worthy candidates for five offices, and over 350 delegates voted at the convention center or online to elect the following new state officers:
President Rachel Hood, Rushville-Industry FFA Chapter

Vice President Derek Sample, Sesser-Valier FFA Chapter

Reporter Levi Maierhofer, Seneca FFA Chapter

Secretary Haley Bode, Waterloo FFA Chapter

Treasurer Kate Colgan, Princeville FFA Chapter
In 2021, the Illinois FFA Convention was hosted in a hybrid format — virtual business sessions and in-person award sessions and state officer elections were held in May and June. But this year, the state convention headed back to a traditional three-day event of business sessions, award recognitions, workshops and a career show from June 14-16.
"This organization means so much to me, and it has gotten me to the place I never thought I would be in my life," Rachel Hood told FFA members after receiving the majority vote for president. "I can't wait to see what it [FFA] will do for all of you."
Hood is eager to start making connections with FFA members across the state and spearhead leadership events.
"I hope to be a role model for future students," she said. "I'm just excited and ambitious to see what this year holds."
Just as reality began to sink in for Hood, Derek Sample was elected the 2022-23 Illinois FFA vice president.
"I like to say that you get out of the organization what you put in," he said. "So, I want to show members what they put into this organization, they will get out."
Sample looks forward to working to bridge gaps in the Illinois FFA. Coming from a small school district, he understands the value of providing the same opportunities across all chapters in FFA — large and small.
Levi Maierhofer, the newly elected reporter, is excited to meet Illinois FFA members and hopefully impact one member every day.
"As a freshman, I remember looking at state officers and thinking 'they are so successful — and on a pedestal,'" he said. "But now I'm here, and I realize they were normal people who took a step in the right direction. I want to show members success isn't a pedestal, it's a step forward."
Haley Bode, newly elected 2022-23 Illinois FFA secretary, is eager to work with FFA members and hopefully see an increase in membership next year.
"Five people get elected to be state officers every year, and it's kind of crazy to think I am one of them now," she said with a smile. "It's going to be an amazing year, getting to work with the FFA center staff and be a part of the next chapter that Illinois FFA has to hold."
Kate Colgan, state treasurer, completes the new state officer team ready to dive into making connections with members in the year ahead.
"I definitely believe that the students in ag education are first priority to make this world a better place and make agriculture stand out as best we can," she said.
The 2022-23 Illinois FFA state officer team will fully dedicate the next year to serving FFA members across the state. Following their year of service, officers will resume their collegiate plans, whether that's in agricultural education, sports broadcasting, or crop and soil production.
About the Author(s)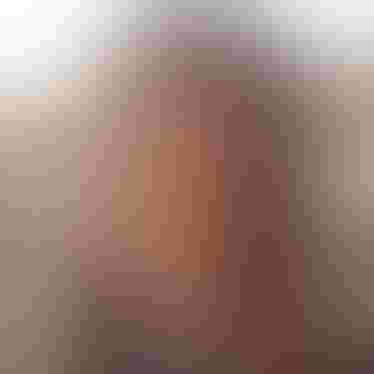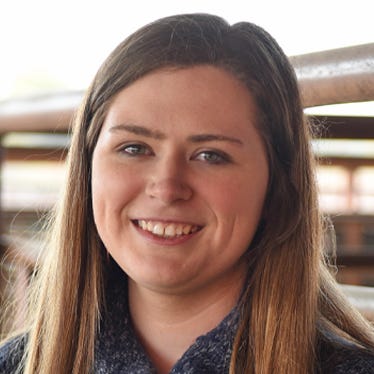 Field editor, Farm Progress
A 10th-generation agriculturist, Sierra Day grew up alongside the Angus cattle, corn and soybeans on her family's operation in Cerro Gordo, Ill. Although she spent an equal amount in farm machinery as she did in the cattle barn as a child, Day developed a bigger passion for the cattle side of the things.
An active member of organizations such as 4-H, FFA and the National Junior Angus Association, she was able to show Angus cattle on the local, state and national levels while participating in contests and leadership opportunities that were presented through these programs.
As Day got older, she began to understand the importance of transitioning from a member to a mentor for other youth in the industry. Thus, her professional and career focus is centered around educating agriculture producers and youth to aid in prospering the agriculture industry.
In 2018, she received her associate degree from Lake Land College, where her time was spent as an active member in clubs such as Ag Transfer club and PAS. A December 2020 graduate of Kansas State University in Animal Sciences & Industry and Agricultural Communications & Journalism, Day was active in Block & Bridle and Agriculture Communicators of Tomorrow, while also serving as a communications student worker in the animal science department.
Day currently resides back home where she owns and operates Day Cattle Farm with her younger brother, Chayton. The duo strives to raise functional cattle that are show ring quality and a solid foundation for building anyone's herd.
Subscribe to receive top agriculture news
Be informed daily with these free e-newsletters
You May Also Like
---