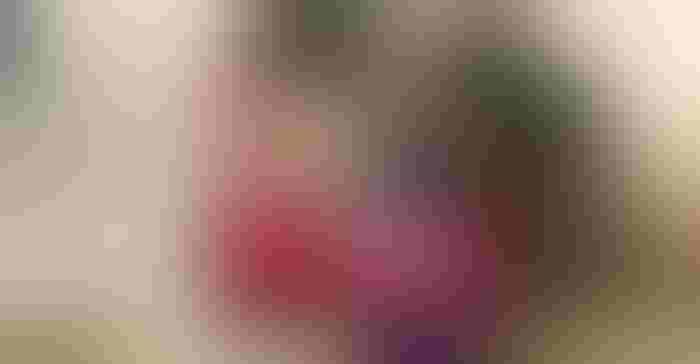 Last week, Prairie Farmer shared the story of winning farm dog Bailey and her on-farm antics with her people, the Polo family of Bunker Hill, Ill. Today: the second and third place winners. Meet Onyx and Roscoe, farm dogs extraordinaire!
Second place in the 2020 Prairie Farmer Favorite Farm Dog Contest goes to Onyx, a 2-year-old blue heeler on the farm of Bryan and Jessica Richardson, Jacksonville, Ill., who win $75 for Onyx's efforts.
Roscoe earns third place for her owner, Marilyn Whalen. Marilyn wins $50 thanks to Roscoe's work on their family's Ivesdale, Ill., farm.
We couldn't stop there, though: we named six honorable mention winners this year, because there were so many great farm dogs. We loved their stories and their photos.
Best Lifesavers. Nelli and Koojo, with owner Staci Yagow, Mansfield

Best Photo. Enzo, with owner Tim Brennan, Crete

Best Surprise Breed. Maggie Maye, with owner Teresa Hinterscher, Noble

Best Hair. Buddy, with owners John and Jackie Krueger, Lexington

Best Eyes. Lucky, with owner Michael Kelly, Tampico

Best Name. Lincoln, with owner Mervin Schrock, Arthur
Read on to learn more about all these winners from their owners themselves!
2nd Place: Onyx
Onyx made us believe in second chances and how things can change. Onyx is a 2 ½-year-old rehabilitated blue heeler. She was aggressive to other dogs and couldn't bond with people. Her previous owners sent her to the pound and that is where Relentless Animal Rescue found her and made her into the dog she is today.
Today she can't get enough of the farm life. From getting on the Ranger to check cows to being a best friend to our son, she is living her best life now. She always does everything with a smile on her face and a ready-to-go attitude.
Bryan and Jessica Richardson
Jacksonville
3rd Place: Roscoe
The only thing more iconic on a farm besides the farm and the farmer's wife and their children has to be the farm dog. Meet Roscoe, a stray that almost wasn't anyone's fur-ever family member.
One sunny day, my farmer husband almost ran over a dog north of his house. Relieved he didn't, he went on his way. When he looked back in the rearview mirror, he saw the dog being coaxed into another car. Imagine his surprise when he came home, and that same dog was inside the garage. I shared that the dog was dropped off in hopes of finding the owner. Weeks later and unsuccessful, and having fallen in love with the dog, Roscoe became the "new" farm dog. He doesn't herd cattle and he won't chase rabbits but he definitely protects the farmer's wife. He's her loyal buddy on truck rides, and listens to all complaints: weather, markets and sometimes about that husband farmer!
Marilyn Whalen
Ivesdale
Meet the honorable mentions
Best Lifesavers: Nelli and Koojo
After several heart-wrenching predator attacks on our chicken flock, we knew we had to get a working dog for the farm if we wanted to continue in the layer business. In August of 2019, we ended up with not one but two litter mates: Nelli and Koojo.
Our tri-color Collies are a team, hence my reasoning for submitting them together. They have two different personalities for sure, but they share a love of protecting their farm and their humans. They're the loving face of our home when you pull into the driveway. They're the constant guardians of our flock, scanning the horizon when the chickens are out roaming and when they get too far away, herding them back to the coop.
They aren't afraid to take one for the team either, including each getting sprayed by a skunk on separate occasions. They're best friends and exuberant playmates to our son, Devven. Most importantly, they've been a saving grace for my anxiety, depression and other health problems. When my heart rate drops below what it should, Nelli and Koojo know before I do. They have a way of letting me know, pawing at our glass door and acting frantic. They also seem to know when I'm having a down day, giving me extra affection and lifting my spirits.
I believe Nelli and Koojo have been a Godsend to our farm and our family, and they have truly saved my life.
Staci Yagow
Mansfield
Best Photo: Enzo
This is Enzo, a 10-year-old Staffordshire Bull Terrier. He lives on our small farm in northern Illinois, but he lives a double life. During most of the week he is a hard-working farm dog — checking on chickens, surveying our crops, and making sure no critters step foot on our property. But on some weekends, he is a champion American Kennel Club show dog prancing about in the ring like a seasoned performer. 
At the dog shows, you would never now that just a few hours before he was covered in mud, wrestling with his siblings and reminding the cats who the boss is. In the ring he is serious, poised, and elegant.
He is also a great ambassador for his breed, which was created in the 18th century as a companion animal for coal miners. He loves to visit with everyone that wants to meet him, and he is great for posing for pictures — but as soon as he gets home, he is 100% farm dog. And we love both versions of our little 40-pound champ.
Tim Brennan
Crete
Best Surprise Breed: Maggie Maye
She loves to go anywhere we go, from getting in the truck to take lunch to the field or running errands in town. She also likes Kubota rides; she hears it start up and she comes running and hops in.
She also likes to help us bottle feed the baby calves, if there is any milk left that the calves didn't drink, she cleans it up. She cares for the baby calves and even the kitties.
Best of all she does what I tell her, and we all love her very much.
Dave & Teresa Hinterscher
Noble
Best Hair: Buddy
Thank you for the opportunity to showcase our beautiful dog. We live on a small farmstead outside of Lexington and decided that we needed a farm dog.
I had been watching the dogs that Ruby Rescue had that needed forever homes. When I saw Buddy, I knew he was the only one for us! He has been in our family for one year and has us trained perfectly. He is the most kind, gentle and loving dog.
We do not have any livestock, but he has learned to herd people and our two indoor cats. We have lots of space for him to run but, of course, he wants to be right by our side. Our beautiful Buddy turned one in November. He is a bearded collie doodle. That is what they tell us from Ruby Rescue.
John and Jackie Krueger
Lexington
Best Eyes: Lucky
Lucky the farm dog makes a perfect farm dog at the young age of two years. She is friendly to all human visitors, especially kids, but barks to alert us of any and all "varmints." She is purebred yellow Labrador retriever.
Michael Kelly
Tampico
Best Name: Lincoln
We are an Amish family with a small poultry farm in central Illinois, the Land of Lincoln, and Lincoln is our beloved six-year-old Australian shepherd. Since becoming part of our family, Lincoln is like the brother our only son, Jordan, never had. He loves to wrestle with Jordan and is always ready to go along when he goes horseback riding.
He follows a number of commands such as sit, stay and shake. He loves to play fetch with his frisbee and rubber ring and he knows the difference between them when told to go get either one.
Lincoln is well liked by the regulars on our farm and is greeted by name. He is always ready to help each one of us with our daily chores such as herding ducks, chickens and horses.
Lincoln is very patient with our cats, Thomas and Morgan, and is good friends with all of the animals on our farm. He is a great guard dog and is a huge asset to our farm. He is a wonderful companion and is always there for you.
Lincoln truly deserves to win the 2020 favorite farm dog award for his intelligence and true dedication. He is an excellent ambassador to his breed.
Mervin Schrock
Arthur
About the Author(s)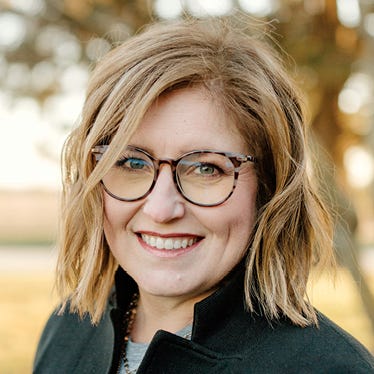 Senior Editor, Prairie Farmer, Farm Progress
Holly Spangler has covered Illinois agriculture for more than two decades, bringing meaningful production agriculture experience to the magazine's coverage. She currently serves as editor of Prairie Farmer magazine and Executive Editor for Farm Progress, managing editorial staff at six magazines throughout the eastern Corn Belt. She began her career with Prairie Farmer just before graduating from the University of Illinois in agricultural communications.
An award-winning writer and photographer, Holly is past president of the American Agricultural Editors Association. In 2015, she became only the 10th U.S. agricultural journalist to earn the Writer of Merit designation and is a five-time winner of the top writing award for editorial opinion in U.S. agriculture. She was named an AAEA Master Writer in 2005. In 2011, Holly was one of 10 recipients worldwide to receive the IFAJ-Alltech Young Leaders in Ag Journalism award. She currently serves on the Illinois Fairgrounds Foundation, the U of I Agricultural Communications Advisory committee, and is an advisory board member for the U of I College of ACES Research Station at Monmouth. Her work in agricultural media has been recognized by the Illinois Soybean Association, Illinois Corn, Illinois Council on Agricultural Education and MidAmerica Croplife Association.
Holly and her husband, John, farm in western Illinois where they raise corn, soybeans and beef cattle on 2,500 acres. Their operation includes 125 head of commercial cows in a cow/calf operation. The family farm includes John's parents and their three children.
Holly frequently speaks to a variety of groups and organizations, sharing the heart, soul and science of agriculture. She and her husband are active in state and local farm organizations. They serve with their local 4-H and FFA programs, their school district, and are active in their church's youth and music ministries.
Subscribe to receive top agriculture news
Be informed daily with these free e-newsletters
You May Also Like
---